Events
Combat loneliness among school-aged children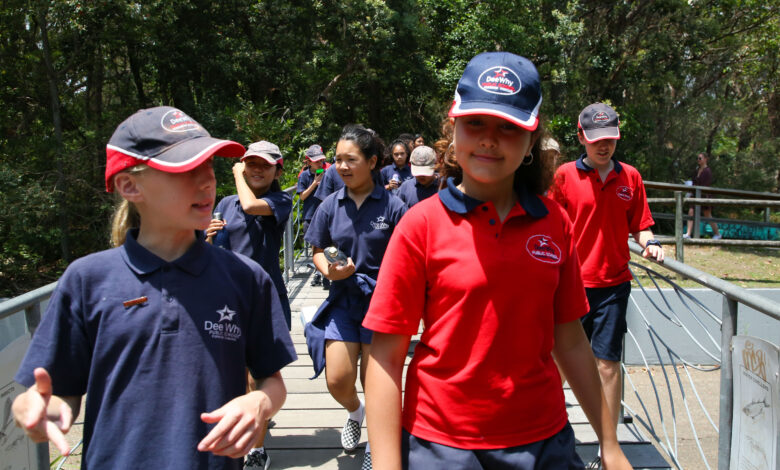 Peer Support Australia's annual Talk-And-Walk-A-Thon is back for its third year to promote mental health among school-aged children and young adults. The return of the annual event has never been more important as many schools across the nation return to face-to-face learning this month.
The Talk-And-Walk-A-Thon aims to build a sense of belonging and connectedness, creating good mental wellbeing and a positive school culture. The event has been adopted by more than 160 schools nationwide this year so far. The event combines a traditional walk-a-thon with conversation prompts, encouraging students to talk to one another and build relationships.
Human connection is vital to our mental health, but has been challenging for many Australians to maintain, due to the impact of COVID-19. It is now more vital than ever to prioritise and rebuild connections, and the Talk-And-Walk-A-Thon aims to do so among school-aged students.
The psychological impacts of COVID-19 have been well reported. Suicide-prevention hotline Lifeline recorded the three busiest days in its 57-year history in August. According to the Black Dog Institute, more than 40 per cent of Year 12 students in 2020 reported symptoms of anxiety and depression which is higher than the normal range for their age group.
Greg Cantwell, CEO of Peer Support Australia, said: "The past 18 months have been a whirlwind of emotions for Australian students who, in many states, have spent a part of their 2020 and 2021 education in lockdowns. Life as we know it has been far from normal due to COVID-19 restrictions and that directly affects children and young people".
"By participating in the 2021 Talk-And-Walk-A-Thon students are getting essential exercise and connecting with their peers – two vital building blocks towards good mental health."
Peer Support Australia encourages schools in Victoria and News South Wales, both those who are returning to face-to-face-learning in October and those remaining virtual, to be flexible and creative in how they approach the Talk-And-Walk-A-Thon.
"Whether you're reconnecting in-person after a long time apart, or checking in with our communities virtually, it's the act of coming together to talk that holds true value," Mr Cantwelll said.
The Talk-And-Walk-A-Thon coincides with Mental Health Awareness Month which occurs in October. Peer Support Australia is encouraging schools to participate on a day of their choice to promote mental health and wellbeing, and some schools are holding their events in November.
Participation is free and schools can register to participate by heading to http://www.peersupport.edu.au – registered schools will receive a Talk-And-Walk-A-Thon toolkit.