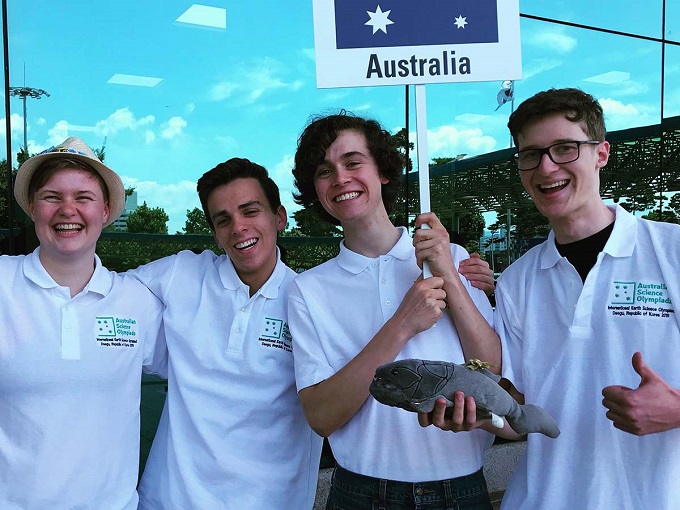 A Chatswood High School student has taken out two medals while representing Australia at the International Earth Science Olympiad in the Republic of Korea.
Anthony Manns took home a silver medal for the individual theory and practical examination which comprised 10 hours of testing at the competition in Daegu last week.
The Year 12 student also won a bronze medal for his participation in the international team field investigation after working all night with a team of 10 students from different countries investigating the geological history of parts of south-eastern Korea.
Anthony's strong interest in earth science made him an ideal candidate for the Olympiad.
"You can't not be interested in earth science," Anthony said.
"It's the science of basically everything, all the stuff that happens in the world. If you've ever looked at the sky and wondered about the clouds or how rocks form, then you're thinking about earth science."
Anthony became involved in the Olympiad after one of his Chatswood High School teachers signed him up for the entrance exam.
"After completing the entrance exam I spent two weeks in Canberra with 22 other participants," Anthony said.
"I then did a couple of tests and based on those tests I was selected for the Australian team. I was pleasantly surprised.
"I feel like the Olympiad is the greatest opportunity to interact and make friends with people from all around the world."
The Earth Science Olympiad sees top performing secondary students from around the world compete in experimental and theory exams with medals awarded to individuals based on their exam results. It is one of six international science and maths competitions held between July and September each year.
Australia's International Science and Mathematical Olympiads are run by Australian Science Innovations and the Australian Maths Trust.