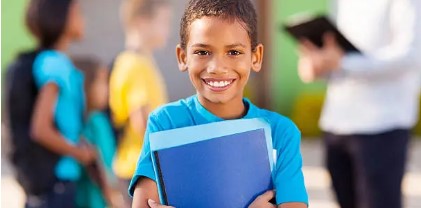 "I received two book prizes in my final year at high school. It was a thrill to walk on stage in front of the assembly to receive the books. I still have these books from 1974 despite moving interstate twice and eight different houses." Dr Meryl Broughton, GP and author.
As well as being a writer here at School News, I am also a bookseller. By late November last year I noticed the shop was being visited by local teachers seeking out books as prizes for students. The ones who stayed and perused the shelves were seeking the perfect book for particular students. I admired the effort that went into their choices, and decided that this year, I would help by creating a list of titles celebrating the sciences, arts, language, environment and humanity that would be perfect as end of year book prizes.
Read the Term 3 edition of School News HERE
Getting it right
When the right book is chosen, it makes a lasting impression.
Author Monique Mulligan says "To be given a book prize was an honour and I treasured each of those moments, as much as the prizes. Sometimes the books were a surprise – such as my copy of Blinky Bill by Norman Lindsay and River Murray Mary by Colin Thiele. I still have both of these books and read them many times."
PhD candidate and writer Melinda Tognini adds "I won Haxby's Circus by Katharine Susannah Prichard in Year 11 or 12. I didn't know who she was at the time or her significance, but I did read and enjoy it and I still have it on my bookshelf. I am also still in touch with that teacher, too."
Doctor Robyn Park remembers the special moment of receiving a book and the pride she had in knowing she had "earned" it. "I must have read it one hundred times. I remember reading it over and over and just getting lost in all the pictures and characters."
"I got Jennifer Johnston's Two Moons' in Year 12 and it's still sitting on my bookshelf now. It made me feel really grown up, I think, and seen. It was chosen for me." Writer Liz Betts
Getting it wrong
But as teacher Stanna Keers points out, though she loved her own book prize which she was awarded in Year 1 "as a teacher I hated selecting books for prizes, as it was hard to guess what book would be special for the student within the budget given."
Writer Jacie Celeste remembers the excitement of learning she had won a book prize. "I remember the feeling and it was quickly dulled by being given an Atlas…. An atlas. Booooring."
Author Emily Paull was also on the receiving end of a poorly judged book. "It was nice to win but the book they chose was a bad fit and I never used it – an atlas of the human body in year 7… I don't remember what I won it for, but it wasn't for science. It's probably at my mums."
It's understandable therefore that so many schools are moving to book vouchers as alternatives for prizes. The child chooses their own book, it saves time and avoids the 'bad fit'.
But even then, sometimes there is a disconnect between what the teachers expect children to select and what the children themselves end up choosing.
"Once I recall a group of prize winners being taken by teachers to a bookstore to choose our book prizes – I chose a boxset of Famous Five books and the school librarian was most unimpressed, saying they weren't "proper literature". I'll always remember the look on her face (but it didn't stop me reading those books over and over)," says Mulligan.
That's if they remember to use the voucher at all. Writer and educator Heather Zubek shares her own experience of winning a book compared with her son winning a voucher.
"Receiving the book on stage from the Headmistress in front of my Mum is a wonderful memory. I would clasp the book to my chest and wouldn't open it for hours. I wanted to savour that moment. I would then open the book to reveal the plate with my name written on it. I treasure them. When my sons received gift vouchers at their school presentation nights I was proud of course but so disappointed that they didn't get to have the thrill of handling a book. I think one son didn't even bother to use the voucher. He just let it expire."
Feeling seen and inspired
"I vividly remember receiving my beloved Collin's Thesaurus for the Year 11 Encouragement Award with the calligraphy bookplate inside the cover on stage and feeling seen by the significance of its selection and presentation," remembers award-winning author Andrea Rowe. "Funnily enough, the next year I received a Book Voucher in Year 12 for being the School Captain and I recall being disappointed as I really wanted a book – I chose something that I never kept. I also have a primary school edition of Storm Boy I was presented by Colin Thiele himself during a regional Writing Festival that I won a place to attend. Every time I catch sight of it I smile. These special books have remained with me as reminders of my young potential and what educators and mentors saw in me at an early stage of my writing life. Recently, I wrote a piece for Affirm Press's Teacher, Teacher on the power of a teacher giving you a book – mine was JD Salinger's Catcher in the Rye. Recently I was at a high school event where Year 8 students were awarded prizes for winning a Picture Book Creating year-level competition. My book was presented to them as gifts, and I felt a funny old full-circle moment." 
Book prize ideas for primary schools
The following 25 titles are merely a drop in the ocean of the wonderful non-fiction books available for children, and doesn't claim to be exhaustive. It doesn't include the wonderful classic storybooks that many of us received as children, and still grace our shelves.
Instead, hopefully it inspires some schools to consider returning to the tradition of gifting books to prize winners. Ask your local bookseller for ideas.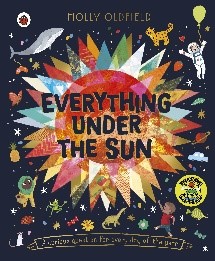 Everything Under the Sun by Molly Oldfield (2021)
A wonderful collection of 366 curious questions asked by children from around the world, based on the award-winning podcast.
Timelines of Nature by DK (2023)
Discover the fascinating history of our planet with this unique collection of visual timelines.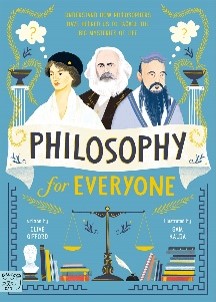 Philosophy for Everyone: Understand how philosophers have helped us tackle the big mysteries of life by Clive Gifford (2023)
With colourful, infographic-style illustrations this informative book is packed with surprising facts and useful information on exactly 100 topics about the human body.
Big Ideas From History: A history of the world for you (2022)
An engaging, alternative history of the world for children, which helps to make sense of today.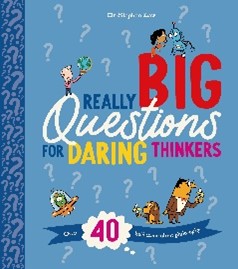 Really Big Questions for Daring Thinkers by Dr Stephen Law (2022)
A fun introduction to philosophy that explores life important but often unanswered questions, giving young readers a chanve to think about the topic themselves.
Timelines of World History by Usborne (2016)
A gorgeously illustrated guide to the history of the world, from wars and revolutions to ground-breaking inventions, discoveries and artistic movements. With over 3,500 key dates from the Stone Age to the year 2000.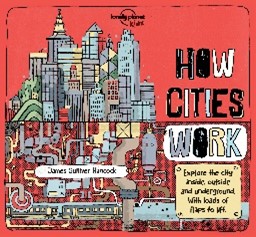 How Cities Work by Jen Feroze (2016)
From the sewers to the skyscrapers, this book takes younger readers to the heart of the city. Perforated flaps let you see what's going on behind closed doors, and big gatefolds reveal what's going on under the street, plus other surprising city spaces.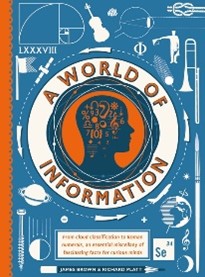 A World of Information by Richard Platt (2016)
A visually stunning collection of facts and figures for the whole family to enjoy.
Art Matters: Because your imagination can change the world by Neil Gaiman (2018)
A creative call to arms from the mind of Neil Gaiman, Art Matters will inspire its readers to seize the day in the name of art.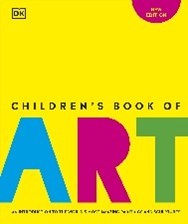 Children's Book of Art by DK (2023)
An introduction to the world's most amazing paintings and sculptures.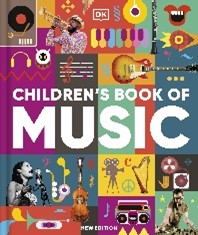 Children's Book of Music by DK (2023)
The book is packed with facts and photos highlighting musical styles from across the globe, from the very earliest music through to classical and blues, via reggae, Afropop, hip-hop and dance – the perfect gift for budding musicians.
A World of Art by Helena Hunt (2020)
Gorgeously illustrated and engaging guide to the world of art.
Boss Ladies of Science by Phillip Marsden (2022)
Boss ladies conquer in this celebration of inspiring and empowered female scientists from around the world.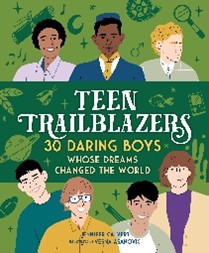 Teen Trailblazers: 30 Daring Boys Whose Dreams Changed the World by Jennifer Calvert (2023)
 Every great scientist, activist, writer, and inventor started out as a child with a dream. Explore the stories of 30 of these remarkable boys, whose passions led to lifesaving medical treatments, revolutionary inventions, and history-making achievements.
Teen Trailblazers: 30 Fearless Girls Whose Dreams Changed the World by Jennifer Calvert (2018)
True stories of young women who made a big difference! From authors to activists, painters to politicians, inventors to icons, these inspiring teenagers are proof that girls can change the world.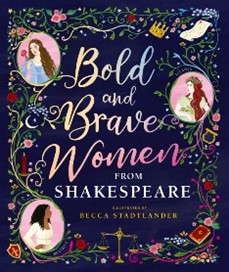 Bold and Brave Women from Shakespeare by The Shakespeare Birthplace Trust (2020)
Stories of twelve of Shakespeare's courageous, strong-willed and determined characters are brought to life with Becca Stadtlander's rich and evocative illustrations. 
Amazing World Atlas by Alexa Ward (2022)
Bringing planet earth to life, this colourful and fun atlas takes kids on a trip around the world that they'll never forget.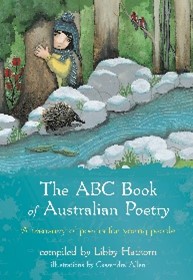 The ABC Book of Australian Poetry: A treasury of poems for young people by Libby Hathorn (2010)
Follow a river of poetry through country, town, the bush, the four seasons, night and day, and explore the Australian landscape through the eyes of our best Australian poets.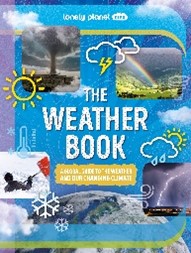 The Weather Book by Steve Parker (2022)
From the secrets of weather forecasting to discovering 'animal rain', 'ice bombs' and 'ball lightning, this book is a thrill-packed journey through the world of weather. 
100 Things to Know About Planet Earth by Federico Mariani (2019)
This visually stunning book is filled with 100 fascinating facts, bright, infographic illustrations, information on ways we can help our planet.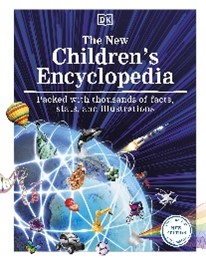 The New Children's Encyclopedia by DK (2022)
Prepare to expand your knowledge on a wide range of topics – including Earth and beyond, plants and animals, history, science, technology, and the human body with more than 9,000 indexed entries and 2,500 colourful images.
Timelines of Science by DK (2023)
An astonishing journey back through the ages, showing how dedication, disasters, and eureka moments have brought us antibiotics, electricity, space exploration, and so much more.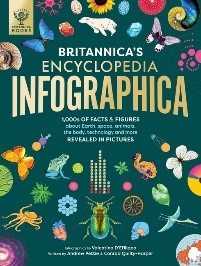 Britannica's Encyclopedia Infographica by Andrew Pettie and Conrad Quilty-Harper
Awe-inspiring with over 200 original infographics perfect for visual learners [Nov 2023]
Science Encyclopedia by Kirsteen Robson (2015)
A comprehensive reference book covering everything from planetary physics to genes and DNA, and 140 simple experiments for children to try at homeand stimulate children's curiosity and inspire the scientists of the future.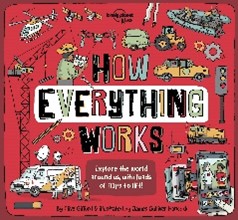 How Everything Works by Clive Gifford (2022)
Take a close-up look at the world around us to examine well-known, everyday environments and reveal how all the various objects and machines found there operate. Lift-the-flaps to discover how the ordinary can become extraordinary!