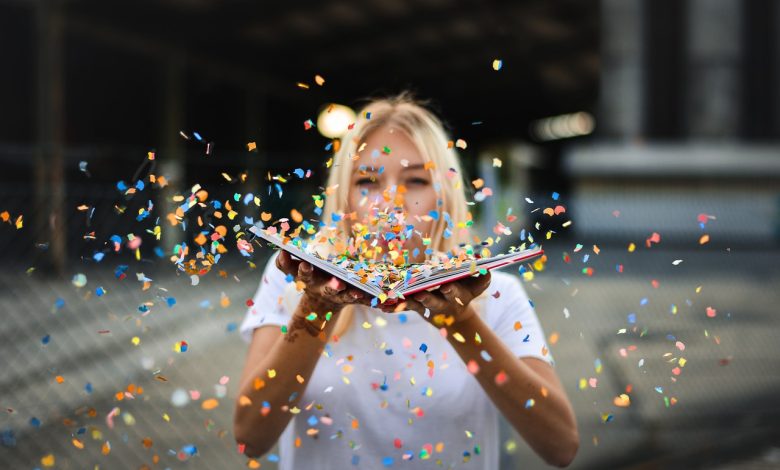 Reading can often be a very solitary endeavour, which is why School News loves the theme for the 2023 Book Week 'Read, Grow, Inspire' because it encourages students of all ages not only to read, but share what they have been reading with others.
Here are three fun activities that further encourage students to connect and share over books.
Literary Graffiti
There's a line in Delia Owen's Where The Crawdads Sing, that has always stayed with me, where she talks about a landscape of 'trees so bent they wore the shape of the wind'. It's striking in its simplicity and imagery.
Literary Graffiti works by encouraging students to share their favourite books, by supplying a large piece of paper (or an empty whiteboard) and some coloured textas and getting the kids to write their favourite lines.
It might be a line of dialogue they find funny or motivating, a description they find arresting or a character they find inspiring. While this can be done as a one-off during Book Week, it can also be done as a continuous year-long activity. Discuss the graffiti as a class, what they love about the lines while sharing with other students the books they came from.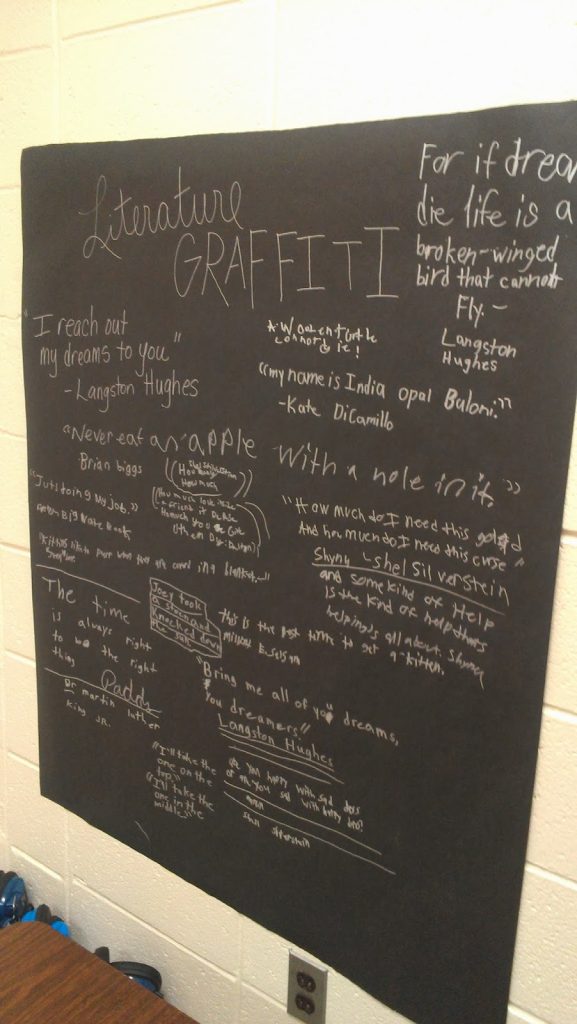 Source: Literature Graffiti (katieknowskestutis.blogspot.com)
Library Shelf Talkers
Shelf-talkers are the name bookshops give to the signs that hang below books on the shelf, which give a brief review done by the staff of the bookshop, making them very immediate and personal.
Encouraging students to complete book review shelf-talkers which are then displayed in the classroom or school library, is not only a great way to encourage reading but also for students to share their favourite books with their peers.
Because they are so short, it encourages students to really distil what they liked about the book and the plot in just a few lines.
Book Bingo
While there are plenty of book bingo cards online you can download, it's really simple to create your own bingo card to suit your specific classroom. Like all games of bingo, the goal is to cross off bingo squares until you 'win' by completing a row, column or diagonal.
Ideas for each square can include things like:
One-word title
Written by a person of colour
Published in the 1900s
Set in another country
Has been made into a movie
An autobiography
Has a colour in the title
More than 250 pages
Inspired by a real event
A book your mum/dad has also read
Has shoes on the cover
It's just as much fun coming up with the bingo card as it is to play, and you can easily create a new Book Bingo card each term that reflects seasonal and curriculum changes.
One advantage of Book Bingo is that it encourages students to read outside of their comfort zone and find books that they might not normally have considered.
Book Week is August 19 to 25, 2023.