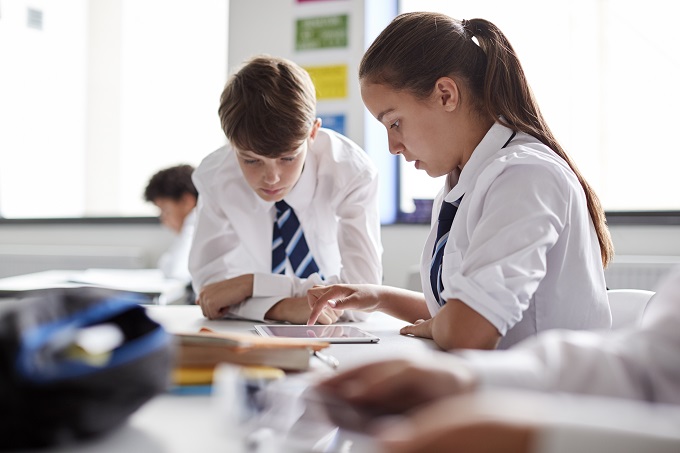 The Australian and the New Zealand Brain Bee Challenges (ABBC and NZBBC), aimed at high school students in Years 10 (AU) and 11 (NZ), present students with a unique opportunity to learn about the brain and its functions, neuroscience research, careers in neuroscience, and to dispel misconceptions about neurological and mental illnesses.
Established in Australia in 2006, these events aim to address the many deficiencies in the public's perception about science in general, and neuroscience specifically. Over the past 15 years, the event has seen an average of 3,500 students take part annually from across Australia and New Zealand. After the program's first decade, the once paper-based course was moved online in 2018, enabling more students to access the event.
For the upcoming 2022 event, teachers are encouraged to register their students as early as possible, to ensure a substantial amount of time is available for students to prepare for the Round 1 assessment which will be held in March, coinciding with Brain Awareness Week.
The format of the challenge is as follows:
Round 1:
This involves students spending time engaging with a range of online learning resources housed on Education Perfect. This learning is then assessed through an online quiz. Questions are based on surveys from students as to what areas they would find most interesting to start their learning of brain science. 
Round 2 – Regional Finals:
Top students from Round 1 are invited to take part in Round 2, which sees the introduction of new areas of neuroscience for the students to engage with including the senses of pain, internal harmony and neurodegenerative diseases like Parkinson's, Alzheimer's and Huntington's diseases. 

Round 2 has traditionally (pre-pandemic) involved an 'in-person' event where students from across each region are collectively invited to a university to explore neuroscience with subject experts. This involves students working with other students on a range of activities and ends with a second assessment of the student's understanding of the content. 
Round 3 – National Finals:
Each region's top student is invited to take part in Round 3, where an Australian Champion and a New Zealand Champion compete in several challenges covering anatomy, a written short-answer challenge, patient diagnosis, and a live question and answer challenge. This round, held over two days, usually takes place at the Australasian Neuroscience Society's annual meeting in December, with an all expenses paid opportunity for the student (and their guardian).
Due to the COVID-19 pandemic, in 2020 and 2021 both Round 2 and Round 3 were shifted to online events, rather than being in-person. It has proven highly successful with students reporting back that the learning materials developed by the Brain Bee personnel were rated as highly engaging and allowed for the consolidation of their learning. It is hoped that the 2022 Brain Bee Challenge Round 3 may be held as a face-to-face event again.
Ramesh Rajan, a Professor of Physiology at the School of Biomedical Sciences at Monash University and the National Coordinator of the ABBC, remarked how teachers feedback had shown that the competition was very important for students looking for something to focus on outside of school and that they could work on in both a collaborative and individual way, to understand more about what makes them the people they are.
"I had some students write to say how much they enjoyed learning about the brain – something they had not expected to enjoy before starting the process," he said. "They started it for a distraction and have come to enjoy it for its own sake – and as neuroscientists, we could not ask for more."
It's notable that over the years, students from Australia have experienced a high level of success in the Brain Bee Challenge. The 2012 International Brain Bee Finals (IBB) were held in South Africa and won by Brisbane's Teresa Tang. The 2013 IBB was held in Vienna, Austria and was again won by the Australian representative, Brisbane's Jackson Huang.
Entry into the Brain Bee Challenge is free and open to all Year 10 students in Australia and Year 11 students in New Zealand. Teachers are required to register their students to ensure that they are set up with an active EP account as well as access the learning materials and assessment tools. 
Teachers can find out more and register their students HERE
Background:  Neuroscience is the scientific study of the nervous system and examines anatomy, physiology, biochemistry, and molecular biology of nerves and nervous tissue, especially how they relate to our behaviours and how we think and feel and go about our daily lives. Neuroscientists are increasingly analysing the parts of the brain involved in personality, moods, emotions, addictions, anxiety and depression, brain disorders, and brain disruptions. Neuroscientists also conduct research on learning, and are determining through this research what the best methodologies are in order to teach different subjects effectively. 
One important finding is that a student's capacity to learn can be improved by using targeted neuroscience-based brain-training exercises. It's a field of research that has huge implications for education, with educational neuroscience able to provide multiple benefits: it can empower teachers with a new understanding of how students learn, help students with a range of learning difficulties and also improve their reading, deliver individualised learning to each student, improve the school's overall academic performance, build each student's learning capacity, help teachers move closer to creating learning environments (rather than simply delivering curriculum content), while freeing teachers' time and affording higher-value learning opportunities.