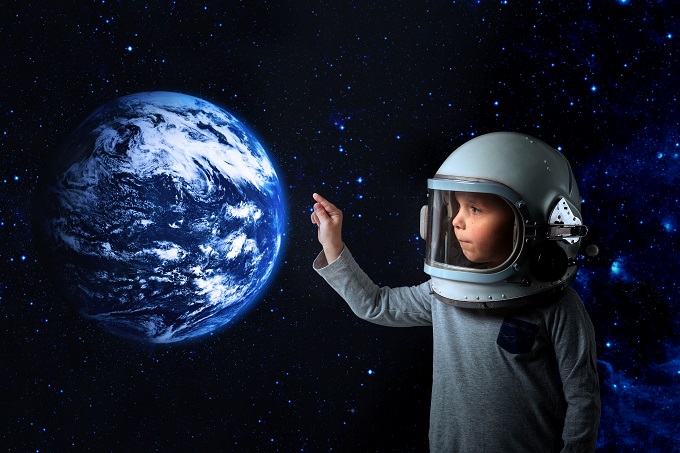 With a spotlight on STEM for National Science Week, and 219 grants awarded earlier in the year, here's what schools have been up to around Australia. 
Held from 10-18 August, across 1,900 events nationwide, National Science Week is the annual opportunity for Australians to meet scientists, discuss hot topics, do an experiment and celebrate the social and economic impact of science on our nation.
Of the 219 schools awarded grants earlier this year, a wide variety of STEM events are being hosted around the country.
Black Mountain School in ACT is hosting a 'space vacation' STEM challenge day for students with a range of disabilities. Students from Radford College are supporting participation. Radford College will also be simulating the solar system and creating a cabin crew. 
Carlton South Public School in NSW are hosting 'meteowrite', where students will spend a day investigating a mysterious meteorite landing on school grounds. 
Corpus Christi Primary School, Waratah,  have a whole school STEM activity day planned, centred around global historical inventions like roller coasters, catauts, bridges and more. 
St Philip Neri, Northbridge, are looking at drone coding, with students figuring out how to deliver lunches to different classrooms. 
NT's Malak School has combined space studies with first aid and nutrition, focussing on how to keep an astronaut healthy. The school has developed a lunchtime program with a Space Room that children can access. 
The NT Department of Education, Alice Springs, set up 'Mission Moon Science Week EveNT' for primary students aged 6-9 to try out a FIRST Lego-League Junior real-world challenge.
In QLD, Dysart State School is asking students to be an 'astronaut for a day', with challenges like building a space suit and discovering a valuable document on the moon to investigate. 
Meringandan State School, in QLD, is distributing 'curiosity kits' to all students between prep and Year 6 that contain resources and hands-on STEM activities. 
Mt Maria College, Mitchelton,  is embarking on a 'guided mathematical nature walk' followed by a workshop on biometric design and technology. 
Clarendon Primary School in SA has created a STEAM Family Escape room, which includes a variety of puzzling, hands-on activities for students and families. 
Campbell Town District High School in TAS are looking at aquaponics, figuring out how they can grow protein and carbohydrates in one compact system. 
Students at Emmanuel College, Warrnambool in Victoria are going to figure out how to navigate Buzz Lightyear to the moon and back to Sector 7!
Cobains Primary School in VIC are creating a robotic maze with Makerspace, including a model town and even robotic mice.
Wembley Primary School  in WA are creating a mural to mark the occasion, while Bridgetown High School students will be building upcycled  'scribble-bots' with donated materials. 
Most schools are staging STEM expos and science fairs but there's an event for everyone: from the Brisbane Science Festival, to a pop-up science bar in Hobart and an expert panel discussing life on Mars in Perth. Check out more events here. 
NASA scientists and Nobel Laureates are appearing at events around the country, while science festivals, music and comedy shows, interactive displays, open days and online activities are also on the schedule.
Destination Moon: more missions, more science is the school theme for National Science Week in 2019. More information is available at www.scienceweek.net.au.
Minister for Industry, Science and Technology Karen Andrews said:
"We know that many of the jobs of the future, will require STEM skills and it's crucial that students are studying it through primary and high school. STEM skills can be the launch-pad of many careers and we want to inspire all students to take up and stick with STEM subjects."
National Science Week events are held in museums, libraries, galleries, research institutions, schools, universities, parks and even shopping centres. Hundreds of schools and workplaces will also be holding 'Brain Break' science-themed morning teas.