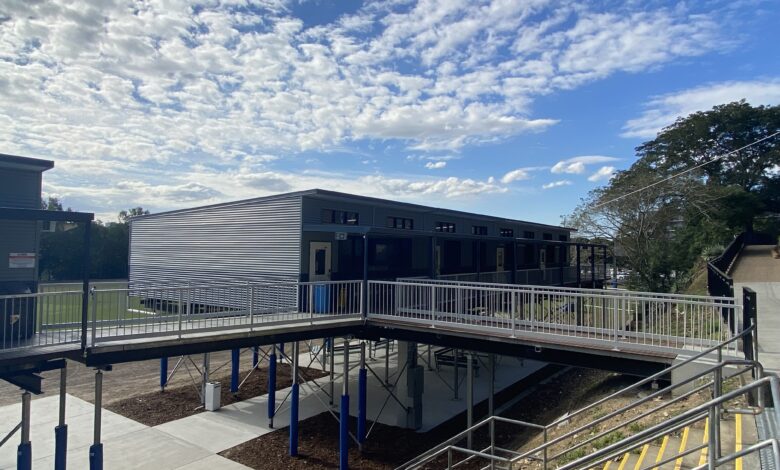 And for a school with a 153-year history, that means one huge project!
To make way for the school's newly incoming STEAM building, three existing buildings containing 20 classrooms had to be demolished, so ATCO Structures & Logistics was brought onboard to kickstart the journey. ATCO was commissioned to design and build 10 modular buildings, create six new classrooms, and four new science labs. These temporary classrooms would house students while the new building is under construction for approximately 12-18 months.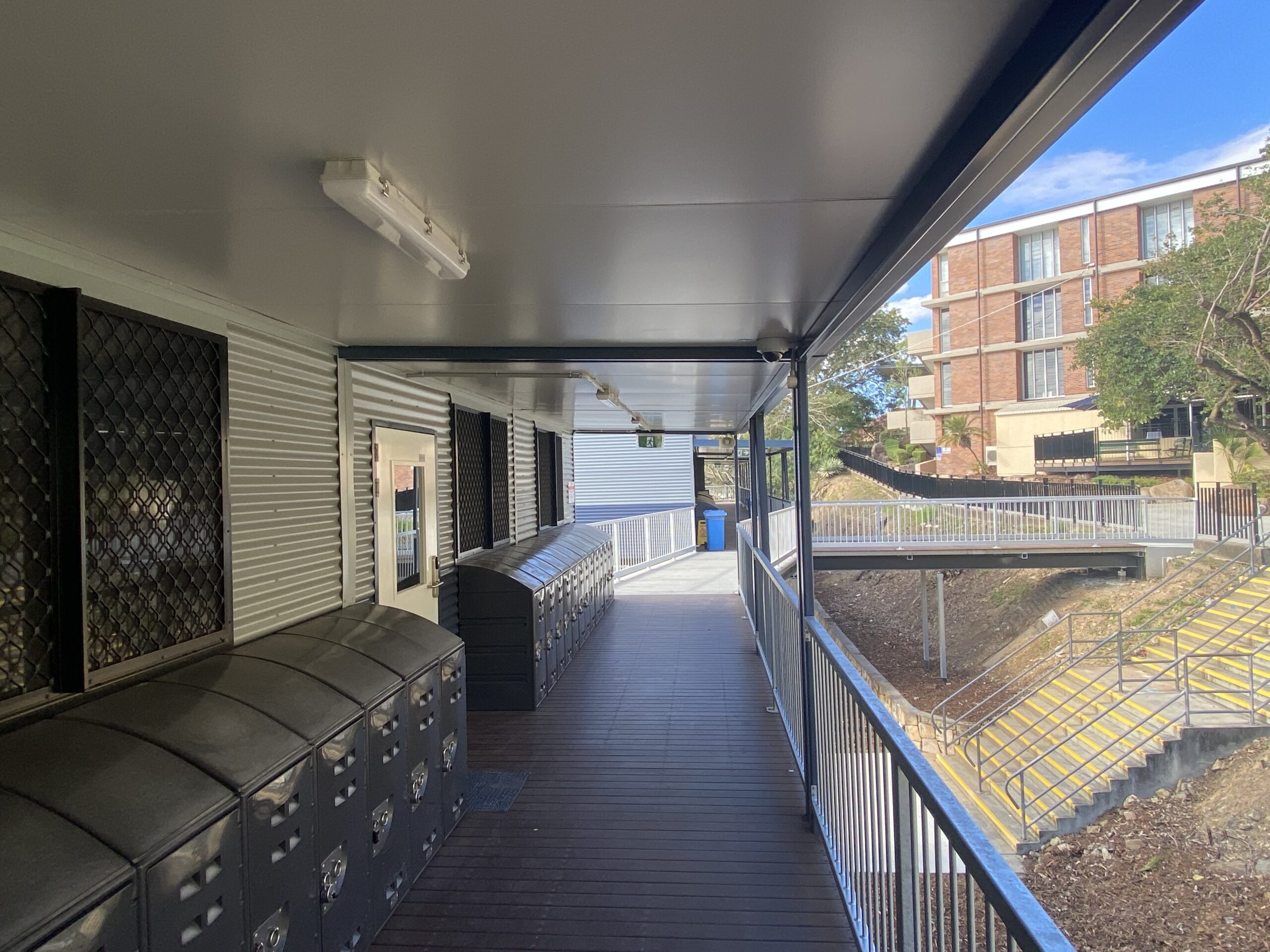 The project was complex as the buildings had to be over three metres high on the edge of the sports oval and had to be joined to existing access to the rest of school; existing access was not fully suitable as the pathways were uneven where the temporary buildings had to link together. All this was taken into account by ATCO during the tender submission process.
Brisbane Grammar Facilities Manager, Craig Derrick told us he was thrilled with the outcome and smooth installation process.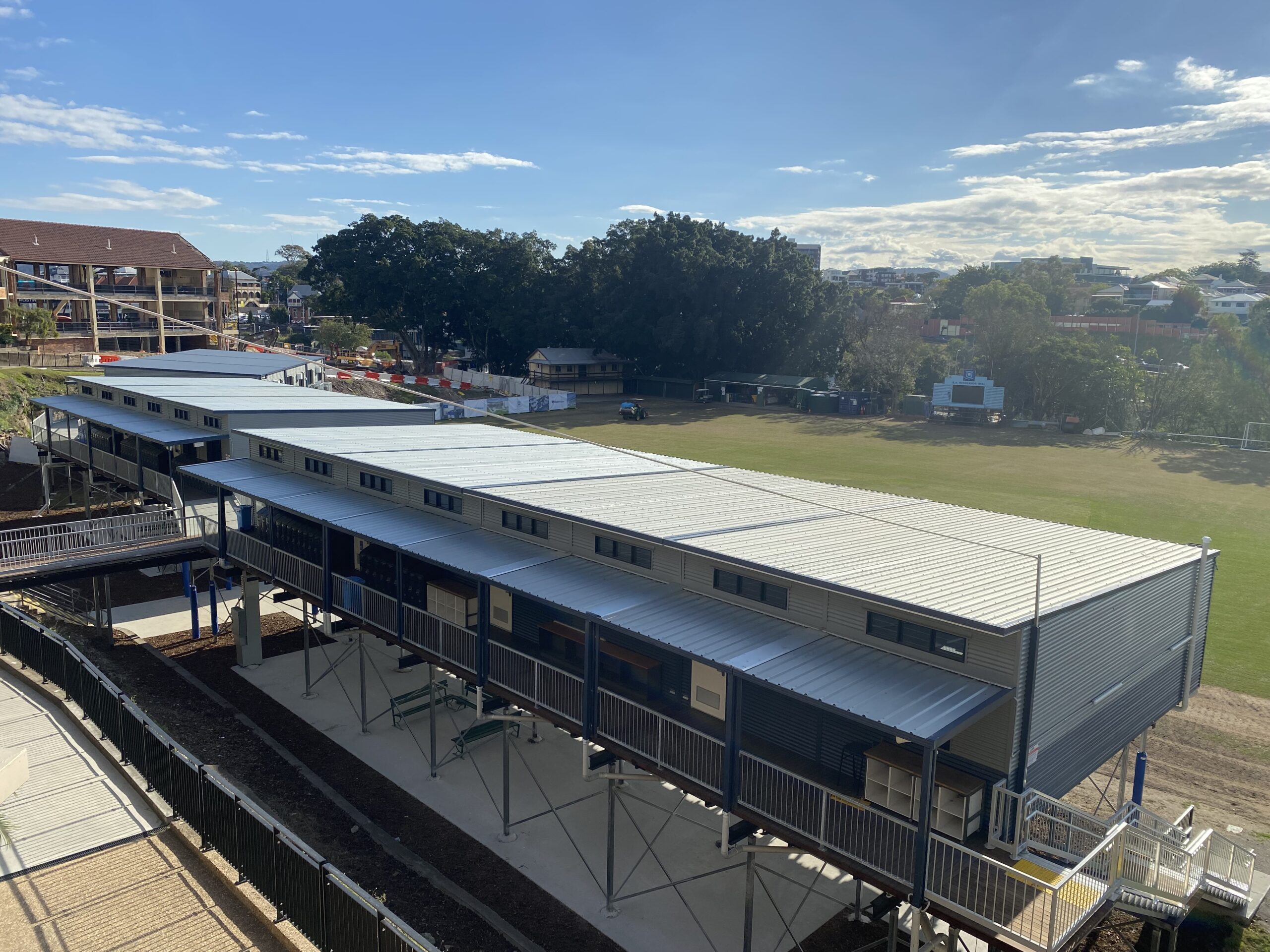 He said: "The timelines for the construction and installation of the new ATCO buildings were very tight, with the planned installation scheduled during the term 1 break, ATCO worked well with the school to ensure this process ran smoothly, to our expectations, timelines, and with minimum disruption.
"The new ATCO classrooms are spacious, and bright, incorporating a skylight within the sloping roof design, the staff and students have adapted well to their new accommodation, which are used for several teaching disciplines."
ATCO's Business Development Manager, Clint Cunial described some of the challenges his team faced on the project and how they were overcome.
"We only had 10 weeks to manufacture 10 new classrooms and have them fully installed and connected to services, but we overcame this by programming the building manufacture efficiently and having our site crews work six days a week and up to 10 hours a day on site.
"The second challenge was building height due to classrooms needing to retain existing access to the rest of the school.  This was solved by using fully engineered and certified footing detail with extra bracing to suit the design and negotiating the location for the classrooms to best suit the desired outcome.
"The Heritage-listed site was also a challenge. Heritage detail came into play along the way as no-one knew at the beginning the actual boundary lines for the Heritage areas.  The surrounding area of where the temporary classrooms were to be installed was Heritage-listed and was therefore not to be disturbed. This area also encroached on our building site so to overcome this we had negotiate with the client and move the buildings further back from the existing infrastructure New footings and site design, including suitable access, had to be approved. The school didn't want more of their oval space taken, and moving the buildings back used more oval space."
Mr Derrick reflected: "One of the major challenges we had during the construction was the weather, we had heavy rain the week before delivery, but the installation of a temporary road surface across the school's ovals allowed for the scheduled delivery and cranage to proceed as planned."
Providing a timeline for the project, Mr Cunial told us that it was awarded February 8, with a requirement to have the buildings handed over and operational by April 19. "We were able to manufacture 10 new classrooms and have them delivered and fully installed by April 26. We had to delay a week due to bad weather on the delivery date of the buildings. Ultimately, the total installation of all 10 classrooms and all associated site works only took six weeks (this excludes the manufacture of the buildings)."
The results of the innovative design and installation speak for themselves in the images, but Mr Derrick added that staff and students could not be more thrilled with the modular buildings. He highly recommends that other schools looking for a modular solution reach out to ATCO:
"ATCO met all our needs in regard to listening to our design requirements for our custom-build, turnkey modular classrooms, they also have a large portfolio of previous projects, which was useful in adapting these previous designs to suit the school requirements, for our custom build – well done ATCO!"