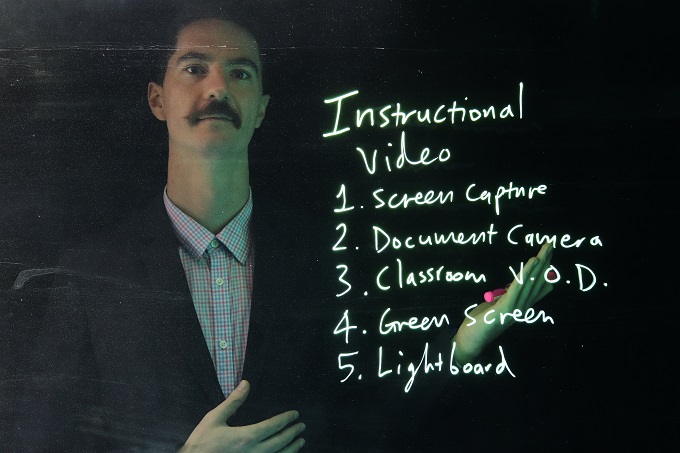 The use of instructional video has been accepted as having a generally more positive outcome on student learning compared to more traditional means of content delivery in education.
Teachers interested in this emerging teaching practice will be able to explore a range of means to produce video at the National Education Summit when it opens in Melbourne at the end of August.
Instructional video is a way to free up the teacher or leader to engage more actively with students and staff while still delivering Direct Instruction or information as needed, says Steven Kolber. Named among the 'Top 100 Educators leading Flipped Learning' in the K-12 sector for 2018, Kolber is an advocate for delivering instructional content, particularly via video.
"Making video content for students need not be expensive or complicated and can be achieved by anyone with the desire to upgrade their delivery of content. For me I have noticed a revolutionary effect on my teaching and career as a result of learning and applying these methods to my endeavours in education," Kolber said.
Currently teaching English, History and E.A.L at Brunswick Secondary College, Kolber sees educators leading ahead of scholarly research into this field and adopting common 'best practice' approaches to their use of digital technology.
"The use of Lightboards in education is as new as 2013. Flipped Learning research is just over 10 years old and Green-Screen in educational video is newer than both of these.
Despite these short timelines of research, teachers are sharing and collaborating on the best way to use each and all of these technologies in combination to produce best outcomes for our students. This is definitely an exciting space for education and educators to explore over the coming years," he says.
Kolber will present 'Instructional Video for Teaching and Learning' on both days of the Digital Classroom Conference as part of the National Education Summit at the Melbourne Convention and Exhibition Centre on Friday 30 August and Saturday 31 August 2019.
When discussing practical approaches for teachers to ensure digital technologies are used in the best possible way, Kolber recommends staying abreast of educational research around emerging teaching practices and educational technology.
"Most simply, I think teachers should make an account and jump onto twitter and develop a professional learning network of like-minded educators (start with @steven_kolber), to stay up to date with educational trends and 'best practice.'
"In terms of digital technologies, teachers should aim not for engagement, a challenging concept to achieve and clearly define, but rather rigour and improved learning outcomes. For ways to be creative, attending Professional Learning, and engaging with other innovative teachers online, is a great way to steal ideas and trial new tools and applications," Kolber said.
Although an advocate, Kolber believes the challenges of digital technology in the classroom are numerous, and at its core is the educational technology industry's inability to establish a direct positive impact on students. Kolber argues, however, that the use of video has been accepted as having a generally positive outcome on student learning.
There are other risks though. The use of video and the move towards Flipped Learning may leave some teaching staff feeling left out or left behind their innovative colleagues. This rush to innovate poses a risk of leaving out large groups of students on what Kolber refers to as "the wrong side of the digital divide", and student's data may be collected and used in inappropriate ways by 'edu-businesses'.
Nevertheless, the real question that Kolber believes educators are questing towards is around the time freed up by using instructional video and understanding the best and most appropriate ways to promote student learning.
"It is generally accepted that these methodologies need to be active and involve students in active retrieval of learning content, but understanding the pedagogies best used to elicit these practices are things still worthy of more detailed exploration," he says.
The National Education Summit boasts a comprehensive professional development program for teachers, school leaders and principals at the Melbourne Convention and Exhibition Centre on Friday 30 August and Saturday 31 August 2019.
To register for Steven Kolber's session at the National Education Summit, visit nationaleducationsummit.com.au.