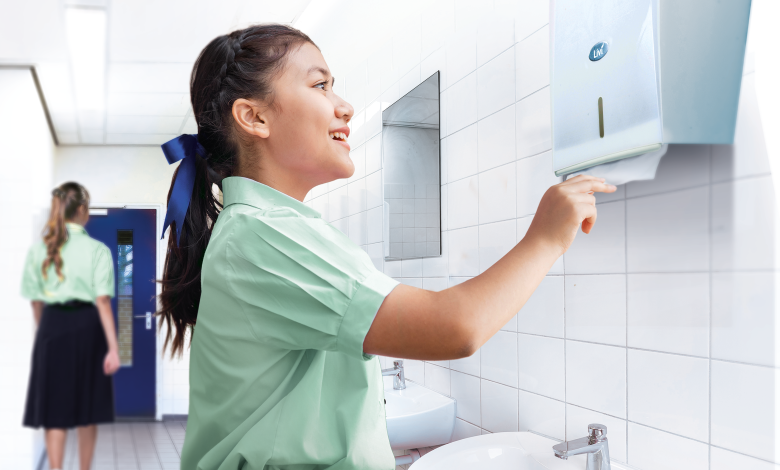 Everyone needs the toilet, and no experience is more miserable than having to use dilapidated and unwelcoming bathrooms. 
Washrooms are an often overlooked yet essential part of any student's school experience. All students usually use the school facilities at least once a day. Consider additional use facilitated by extracurricular sports and daily PE requirements and the importance of useable, clean and functional bathrooms becomes clear.
Read the Term 3 edition of School News HERE
For some schools, bathrooms' daily use can quickly drive them to untenable and even unsafe conditions. Just last year, the Sydney Morning Herald uncovered that in some schools, students were developing bladder infections and suffering from dehydration. When asked, students cited poor bathroom facilities. Issues included vandalism, cleanliness and broken facilities like soap dispensers and toilet seats. The resulting available bathrooms often had long queues due. Additionally, students felt the bathrooms weren't secure, with locks not working properly and regular plumbing issues. 
Of course, this anxiety about bathrooms has real impacts on student learning, too. Dehydrated, distracted and hungry students are less likely to learn well than students without toilet anxiety. 
Research from the University of Melbourne's LEaRN's (Learning Environments applied Research Network) Dr Ben Cleveland found that children's "concern about their toileting experiences may influence their ability to engage effectively in learning activities and with school more generally."
So, although it might not be an intuitive link, refurbishing washroom facilities in schools may do wonders for student and staff morale, engagement and even achievement.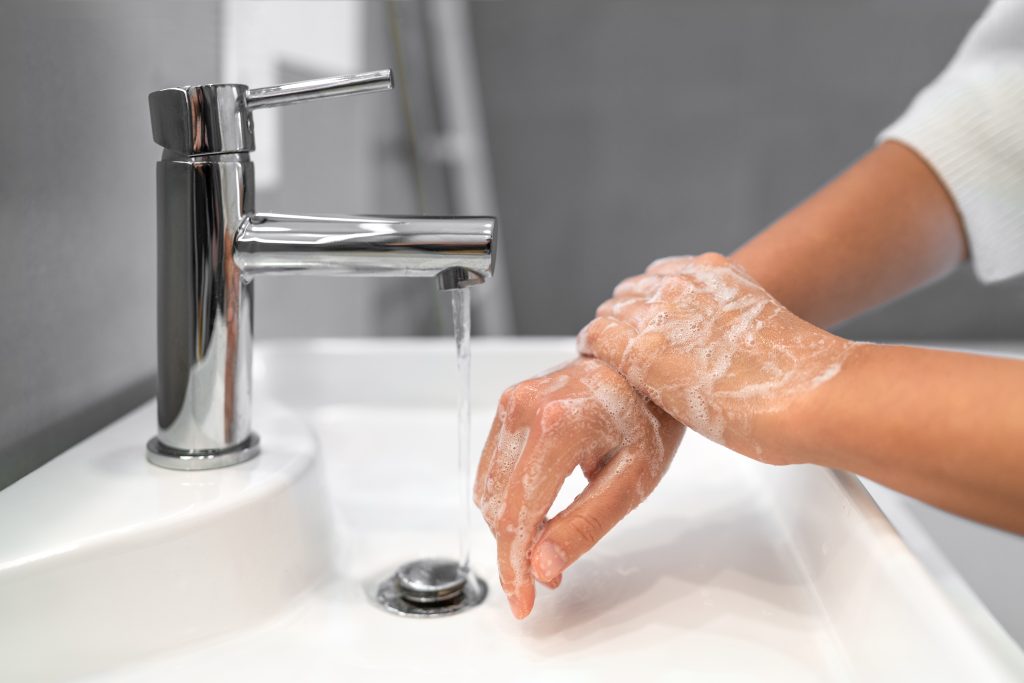 But what should a school consider when looking at potential bathroom refurbishment?
A large part of student anxiety around bathrooms can stem from security and privacy. Without adequate partitioning, students can feel exposed. Schools may want to look at cubicle designs where walls and partitions go all the way to the floor, and high enough toward the ceiling that climbing over is out of the question. 
Locks are important too. Research from LEaRN found that some students nervous about security would employ a friend to safeguard the door while toileting due to faulty or inadequately secure locks. A good measure then, would be to consider the design of locks which clearly mark which cubicles are in use and which are vacant. 
Schools may also wish to consider the design of the wash zone. Are basins, taps, hand-dryers, paper towel dispensers, and soap dispensers fit for purpose? Are the facilities accessible for students who may have additional mobility needs? What about the ventilation of the space? A semi-open or open wash-area may also curb bullying behaviours, which can take place in the wash-zone. 
Finally, in the post-pandemic era, many manufacturers are designing dispensers and hand-dryers with infection risk in mind. There are now endless options available to provide a hygienic and comfortable washroom experience.
Jeff Lewis, National Business Manager, Solaris Paper, said it has taken a pandemic, and a lot of signage in washrooms, for most of us to fully understand all the steps in effective hand hygiene. "We now know that good hand hygiene involves washing your hands with soap for twenty seconds and drying them thoroughly with a single use paper towel, as wet hands spread bacteria more easily. Hand drying is just as important as hand washing.
"We all learnt more effective hygiene habits to keep COVID away and now it is about continuing these good habits to keep staff and students well and at school.
"Effective hand hygiene is key to keeping germs at bay. Drying hands is the final important step in hand hygiene. Having paper towel is preferable to allow students to dry hands quickly, compared to the slower and germ blowing air driers."
 Preventing cross-contamination is critical to keep those in your care well to learn, Ms Hood said. "In the classroom, tissues are a great way to catch and bin the germs and are soft on sensitive noses. Though facial tissues are biodegradable, they are made to stay strong when wet, so they don't break down easily like toilet paper. Therefore, bin don't flush facial tissues after use."
When refurbishing washrooms, Ms Hood emphasises the need for quality, durable products. "Looks are great but if the dispenser is not robust then the school will be constantly replacing them due to damage. It is also important that dispensers have a viewing window so cleaning staff can see how much is left in the unit without having to open each one, which will save time."