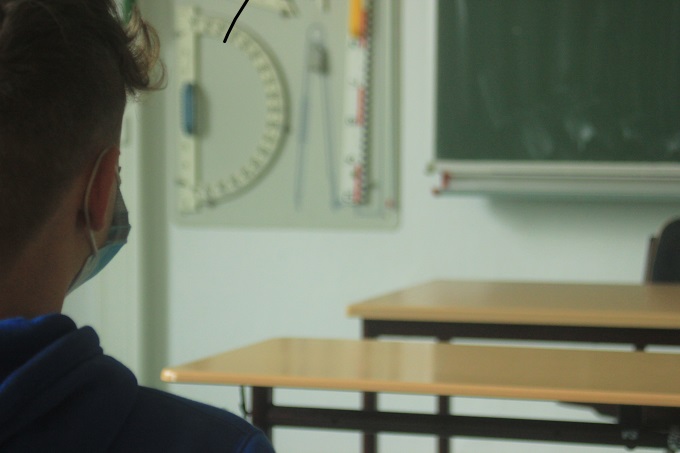 Many schools continue to underestimate the importance of having a strong coronavirus communications strategy in place.
They might be prepared to tackle the health and operational obligations of COVID-19, but often they don't anticipate the media and communications expectations that are placed on them when a crisis hits.
It's easy to adopt a 'head in the sand' mentality, especially if your school isn't located in a hotspot. But if the school has people in it – and I'm assuming it does – then the potential is still very real.
There is often a misguided expectation that the crisis will be taken care of by someone else. While government and health departments clearly have a vital role to play, they're not going to be able to tackle every part of your media relations and communications strategy. Their focus is on managing the case, not the reputation of the school.
Parents, the media, stakeholders, and the broader public will expect the school to be able to respond in a timely, clear, and informed way about every aspect of the unfolding situation. The problem comes when the school fails to meet those expectations.
Once a reputation has been damaged as a result of a health crisis, it's much more difficult to repair than to have the right strategy in place from the outset. Here are some simple steps every school should be taking right now to get on top of tomorrow's coronavirus crisis.
Don't expect to get away with silence
When an outbreak happens, the very worst thing a school can do is attempt to stay silent. Silence will always spiral out of control in ways you can't anticipate. By keeping quiet, you're firmly placing control in the media's hands.
Most of the time, the odds of a positive outcome are slim. Anxiety, tension, fear, concerns, and questions all escalate – so it's the school's job to prepare for some of that and meet it at a faster rate.
If you remain silent, the story will get coverage anyway: you can't avoid it. Silence simply means that instead of footage of calm, considerate staff members and reassured children, you'll have footage of closed signs, security guards, and interviews with scared parents.
Get your entire team on board
The most important thing a school can do now is make sure their entire team knows the answer to the following questions: who is going to speak to the media? Who's in charge of deciding your messaging? Does your receptionist know how to speak to the media without accidentally giving an interview or letting the wrong information slip?
Have a clear protocol for what to do if a journalist physically visits your school, and ensure that every single staff member is aware of how they should respond if they receive an interview request.
Have a single member of staff designated for fielding these types of requests, and ensure everything goes through them. Try to select a spokesperson who is already media trained – because there will be no time to get them up to speed in the middle of a crisis.
In the midst of a coronavirus crisis, the media will always find ways to contact you. Make sure the right person is on the other end of the call when they do.
Start positive media outreach now
Positive media outreach is a great way to build relationships with journalists before a crisis strikes. The goal of a proactive PR campaign is to turn your school into an institution people know, like, and trust. Trust doesn't come from a single piece of positive media coverage, it's an ongoing process that cumulatively builds a good impression.
When done well, positive media coverage can build trust in the local community, reassure families that they are making the right decision in their education provider, and complement and build on existing marketing campaigns.
If you've managed to build a positive, strong relationship with journalists over the course of a few months or even years, then there's a much better chance of your story being told the right way if a crisis does break. Work on being articulate, meeting deadlines, and providing them with some great stories. You never know when a good media contact will come in handy.