Property
Surprise Benefits to Running Farmers' Market on School Grounds?
A well-run Farmers' Market can prove a huge asset to a school's community engagement (and fundraising coffers) but there are certain things you need to consider first.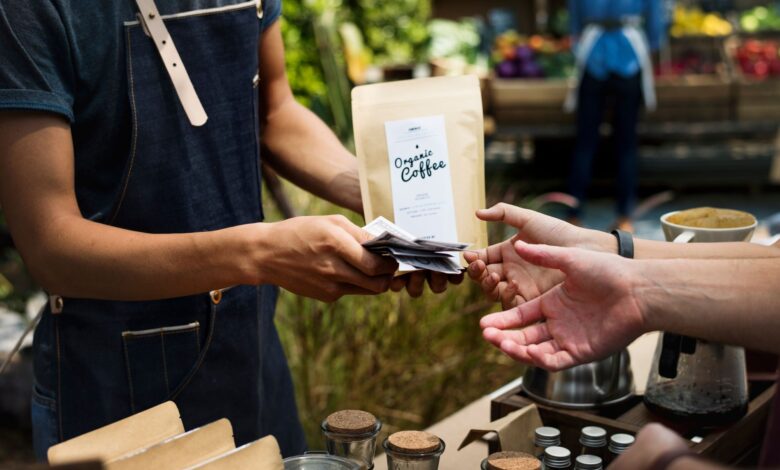 The first Farmers' Market opened in the Yarra Valley in 1998 and in the subsequent two decades, almost two hundred markets have popped up around the country, many of them located in schools.
Typically, a Farmers' Market is restricted to food and food-related products sold directly from the producer, who is local – to the state, if not the city.
School News spoke with three market operators to find out what is involved in running a farmers' market on school grounds.
Location Location
"Schools are a logical venue… [they are] often empty and unused during the weekends, so it makes sense for them to monetise the asset of the school and run or host a market that brings in a regular income," says Don Linke, the owner operator of the Flemington, South Geelong and Elwood Farmers' Markets.
Andrew Chesterton, Director of Bespoke Markets which ran the Erskineville Farmers' Market at Erskineville Primary School for two years, agrees: "To borrow an old adage, it's location, location, location. Local fields are often being used for sport and yet [schools are] mostly flat, well-fenced and easy-to-access locations that sit empty over the weekend."
Schools are often preferred over other sites – they are central, safe, shaded and already have the necessary infrastructure such as toilets and power outlets. "Running regular market events also stops the misuse of the space during the weekend," adds Linke.
Community Building
They are preferred for another reason as well. "Farmers' markets rely on Community, so it makes sense to put the market where the communities are," says Linke:
"Schools have the benefit of attracting the school parents which creates a better and more cohesive school community."
Miranda Sharp is the founder of Melbourne Farmers Markets which operates at a number of sites including Carlton North and Coburg Primary Schools:
"It's a far better relationship being with an organisation that is very community focussed and values the relationship strongly."
Both Linke and Sharp mentioned the vital role Farmers' Markets played during the Victorian COVID lockdowns, with schools championing the continuation of the markets, even when the schools were closed.
"Many of our customers told us how important this was to them and the mental wellbeing of their families. To be able to come to an open-air market and participate in an activity that was well run and provided them with fresh food was enormously important and when the overall economy was suffering, smaller local and regional economies were able to sustain themselves because of the relationship with farmers' markets," says Linke.
Levels of Involvement
Poynter Community Market has been running at Poynter Primary School in Perth's northern suburbs for over a decade. The popular market is managed and run by the school's P&C with a roster of parent helpers, and it represents one end of the spectrum of school involvement.  
But having a market run on-site can be daunting to some schools and P&Cs already struggling to find volunteers and helpers for ad hoc events. The alternative is to go into partnership with an established market operator.
"The P&C were initially very excited about the fundraising possibilities a weekly market presented, but soon realised just how big a challenge getting parents to give up their Saturdays — even on a rotating roster — presented," says Chesterton about the Farmers' Market at Erskinville Primary.
"Always remember that six hours on a Saturday – every Saturday – is a long time. You will have teachers and parents who are very excited about getting involved, but that passion will be overcome by the reality soon enough."
His advice to schools: "Let the market operators do the heavy lifting and enjoy the markets as a guest, not a volunteer worker."
Linke operates his three markets on behalf of the school. "[They] have almost no market involvement unless it is a special school fundraising event. But this is a negotiable item; I know of some schools that have active involvement in running the market."
Melbourne Farmers' Markets also operate its markets on behalf of the schools: "We have occasional meetings and little need to involve the school council or staff as we are largely autonomous and very responsible."
Fundraising
The payoff of course, for a more hands-off approach, is reduced income, but like everything, this can be negotiated.
Bespoke Markets operates on a scale-up model, with the fee paid to schools increasing as the market becomes more successful. "Any new market is a risk, not just for the school and the market operator, but also for the individual stall holders," explains Chesterton.
"These are often micro-business that invest in stock for each market day, and there's no way to guarantee a significant number of visitors when the market first launches. To counter this, we offered significantly discounted stalls at launch, with the price scaling up each quarter as the market's popularity grew. The fee paid to the school is based on the same model."
Melbourne Farmers' Markets pay schools a small site fee plus half the gate entry donations. The schools hosting markets for Don Linke receive a "substantial market fee and we regularly put a donations bucket at the main entrance and collect additional money. This can be anywhere from $50 to $200 per event."
Poynter Community Market charge external stall holders a fee per stall ranging from $25 to $75 per fortnight, plus the P&C run their own regular stalls including a cake stall and sausage sizzle.
Mt Claremont Farmers' Market, hosted by Mt Claremont Primary School is one of the longest-running community markets in Perth, being established by the P&C in 2007. The school raises funds by charging hire fees for its 50+ stall holders plus asking visitors for a gold coin donation to use one of the 350 parking bays on site.
There are more benefits than just fiscal, adds Linke: "We shouldn't forget the benefits to the environment through short supply chains, negligible food miles, increased Biodiversity, increased food security and the educational opportunities holding a farmers market provides.
"It provides an outlet for small local and regional businesses and small start-ups, which in turn improves the local economy and well-being of the community. Finally, the really simple point of putting food in your body every day; why would you buy your food from strangers? Having a Farmers Market in your school allows you to build relationships with the people who feed you."
Where to Start
Schools considering starting a farmers' market on their grounds should begin by approaching their local council. Planning regulations vary not only from state to state but also from council to council.
"Victorian planning law is very difficult as it seems to be applied by discretion from council to council whether a farmers' market on school grounds constitutes a commercial or community activity. This is extremely sensitive, [but] we had support from the Victorian Government Dept of Education and the Depart of Planning [though some] bureaucrats in local laws made it extremely difficult and costly to continue in their municipality," warns Sharp, founder of Melbourne Farmers' Markets.
Once accepted, and with approval from the Education Department, the next decision is whether to be self-sufficient or engage an operator to run the markets on the school's behalf.
Part of the feasibility study should also involve local businesses that may be impacted by the new market, suggests Chesterton.
"If the property is near established businesses or cafes, those operators might not love the idea of competition moving in on one of their busiest days of the week. Likewise with nearby neighbours who might be concerned about noise or traffic and parking.
"And it's often the school – and specifically the principal – who is left answering those enquiries. Community inclusion has to be at the very core of any market plan. For example, we hosted neighbourhood town halls, and met with local businesses to discuss ways they could integrate with the market."
Chesterton adds: "Done well, a market can be fantastic, both for the school and for the community. If you're considering it, act sooner rather than later. New markets are popping up at an incredible rate, and competition for quality stall holders is fierce."