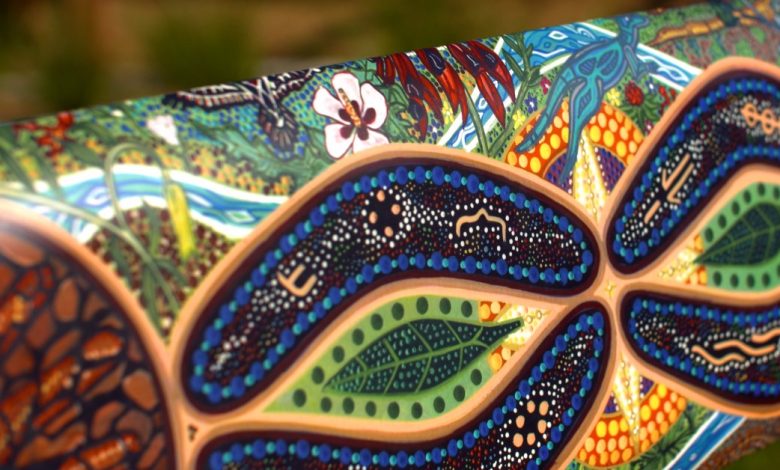 Award-winning Indigenous Artist, Brett Parker, Billyara has partnered with Felton industries to create a new outdoor furniture range that celebrates and explores Indigenous art and culture.
Read the Term 1 edition of School News HERE
The new range unites contemporary outdoor furniture with spectacular Indigenous art, creating places to connect. The first in a planned series for Felton, the furniture offers an opportunity to enjoy and celebrate Indigenous art and culture and to explore the meaning behind the art.
By scanning a unique QR code located on the outdoor furniture, students can watch a video of Brett discussing the art in front of them and the stories associated with it.
Schools can also access additional educational resources for each artwork including lesson plans, supplementary videos and worksheets offering further opportunities to explore Indigenous art and culture.
"Our objective was to build premium quality outdoor furniture that showcases Indigenous art in schools, public spaces and venues around Australia. It provides a wonderful chance to celebrate, enjoy and discover more about Indigenous art and culture", said Jonathan Wiggins, Director at Felton Industries.
"Caring for Country" was the theme chosen by Brett to represent through his art. This concept explores the sustainable land management practices that First Nations people undertake and the key role these practices play in continuing their culture.
Through his art, Brett aims is to educate and engage the community. He is from the Wiradjuri tribe and is proud to be celebrating 35 years as an artist and educator. During this time, he has worked on projects with schools, holiday parks, and with councils, facilitating parks and outdoor areas and maintaining places where people can connect. Billyara is his totem, an eagle which stems from his connection with the land.
Brett has contributed to the NSW Aboriginal Education Consultative Group on the Central Coast, which contributed to the NSW Education Department's commitment to educating all Australian children about our rich Indigenous history. Brett has facilitated Indigenous art and culture workshops for more than 35 years, in more than 300 day cares, schools, councils, parks and organisations across Australia.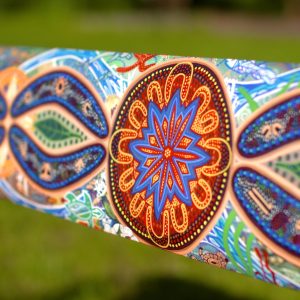 "Partnering with Felton has allowed me to bring my art to an outdoor furniture range, something I was always interested in doing. It offers a place for people to connect, enjoy, and learn about Indigenous art and culture", said Brett Parker, Billyara.
Based in Condobolin, NSW, Felton designs and manufactures 100 percent Australian made outdoor furniture that can be found in schools throughout Australia. The company has been providing outdoor furniture and seating solutions to education, community, sporting and commercial environments across Australia for more than 20 years.