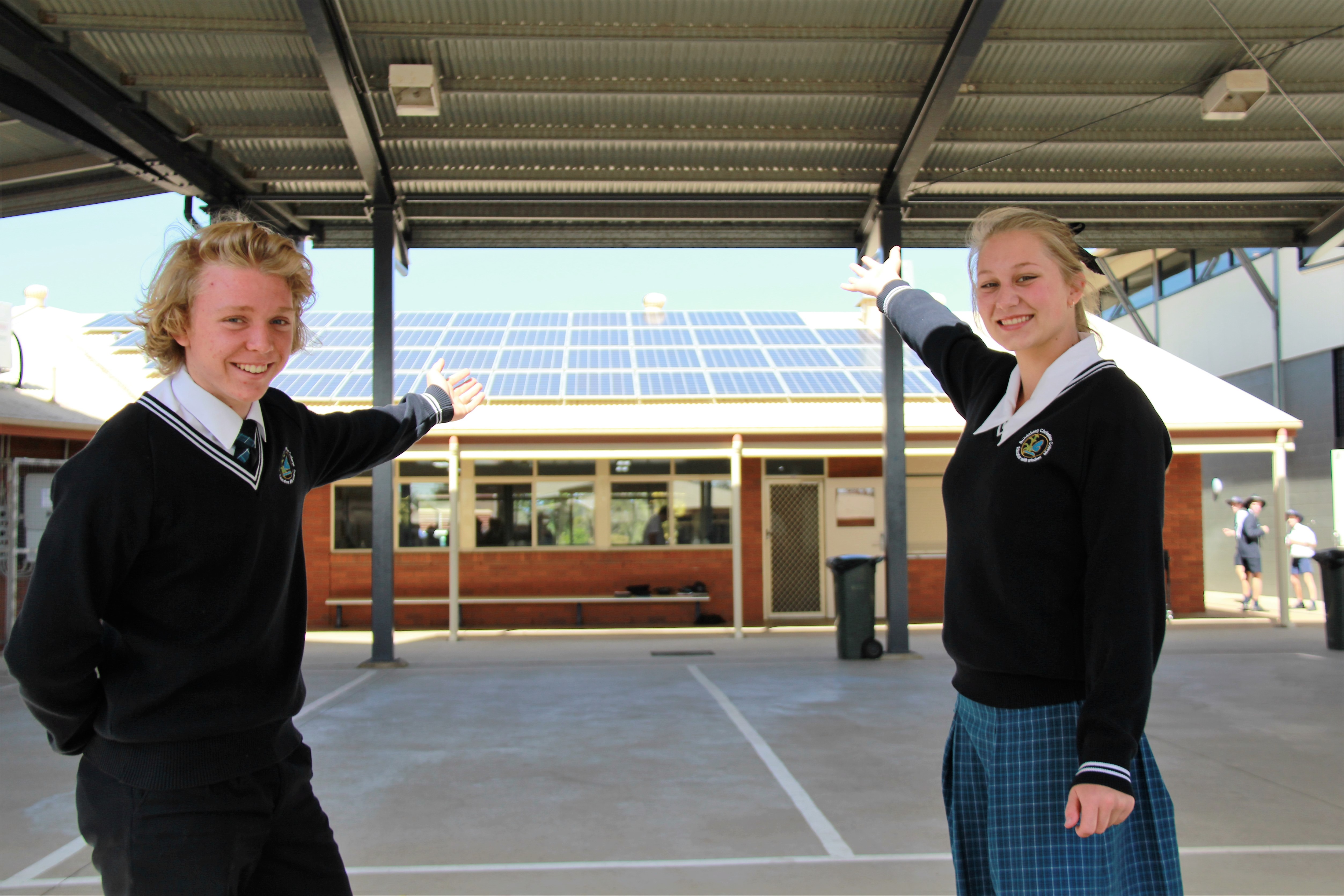 With 700 students, more than 30 classrooms, multipurpose hall, several computer labs, woodwork and metalwork equipment, an early learning centre and a commercial kitchen, Bundaberg Christian College (BCC) can chew through some power.
Searching for a way to power the school more economically and with less of an environmental footprint, college business manager, Evan Keune has made headlines this year for commissioning Australia's largest hybrid solar installation and the first of its type in a school. The system was completed and switched on in March this year and has a 194kW solar system with 250kWh of battery storage.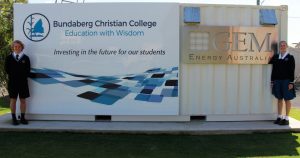 The school's commitment to renewable energy is reflected in the surrounding community. BCC is located in Australia's top solar postcode; the postcode generates more solar power than any other postcode in Australia.
Consumer focussed publication One Step Off the Grid cites BCC's 194kW solar system as "possibly the only school-based system to be paired with battery storage; or to be built in conjunction with – and without hampering – a rooftop water harvesting system".
Motivated by their commitment to their faith, and stewardship of the earth, the school is already a water efficient school. Their entire water supply is harvested off BCC's expansive roofs and stored in tanks. Water is then processed to be used as drinking water, and other white water applications, and any surplus water is used on maintaining the grounds.  "We aim to be good stewards of the resources we have available, and when a viable option was presented to us by GEM Energy to lessen our environmental footprint we jumped at the opportunity", Mr Keune explained.
Research and Groundwork
BCC called upon GEM Energy and Melbourne-based inverter maker and energy management specialist Selectronic, to develop a big enough system to significantly reduce the College's dependence of the grid by up to 80%. The projected saving from the 740 panels and batteries is expected to come close to $100,000 a year and Evan Keune reports that things are on track. "Currently the hybrid system is reducing the electricity we are drawing from the grid by 81% plus we project to earn approximately 300 renewable energy certificates (LGC) per annum that will be sold in the renewable energy market for about $20,000pa. One LGC represents one megawatt hour (MWh) of net renewable energy generated by the accredited power station."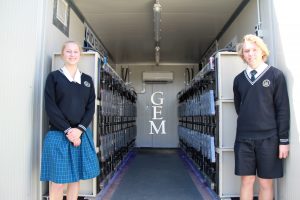 Power-saving measures were adopted following an energy audit conducted by GEM Energy prior to installation. Computers now go on standby each night, and pre-set timers switch off staff room water heaters and water coolers after hours.  "We reduced the cost of lighting the school, and fluorescent lighting was replaced with LED globes. In keeping with the school's ethos of service to the community, those lights did not go to waste, but were donated to a school in Vanuatu that had suffered damage due to Cyclone Pam", Mr Keune told School News.
Prior to installation, GEM investigated how much power the college was using, and produced forecasted solar production figures, based on 20 years of Bureau of Meteorology weather data. BCC was presented with a comprehensive report detailing just how considerably the system would reduce grid dependency, reducing both cost to the school, and cost to the earth.
According to Mr Keune cash flow need not suffer, with energy savings offsetting loan repayments and, he added, "the system pays for itself in seven years". The advice from BCC was "to go with a reputable solar provider who has experience in large solar systems".
Learning an added bonus
Educational outcomes were an added bonus for the school community. "Teacher and student tours were conducted to explain the interaction between the solar panels and the batteries", Mr Keune said, and "students have access to our solar log online and on a monitor, which is always on display".
The solar log reveals details like yield for the day, month or year; current consumption' surplus charging batteries' how many tonnes of CO2 saved; how many barrels of oil saved; and even number of trees saved". The educational gains to students seem considerable and a purpose-built monitor gives students constant access to the solar data of their school.
Mr Keune said the school's media students have completed a website project about the solar system, and science classes in primary and secondary are planning environmental studies on the solar power system. "We are continually discovering the many opportunities contained within the Australian Curriculum to integrate various aspects of our solar system."
The installation has been a scorching success, and while Mr Keune warned they would need a full 12-month cycle to confirm that it's all been worth it, he's quietly confident, encouraged by the knowledge that the system is currently meeting projections.