News
Brisbane boom bringing vertical schools to Queensland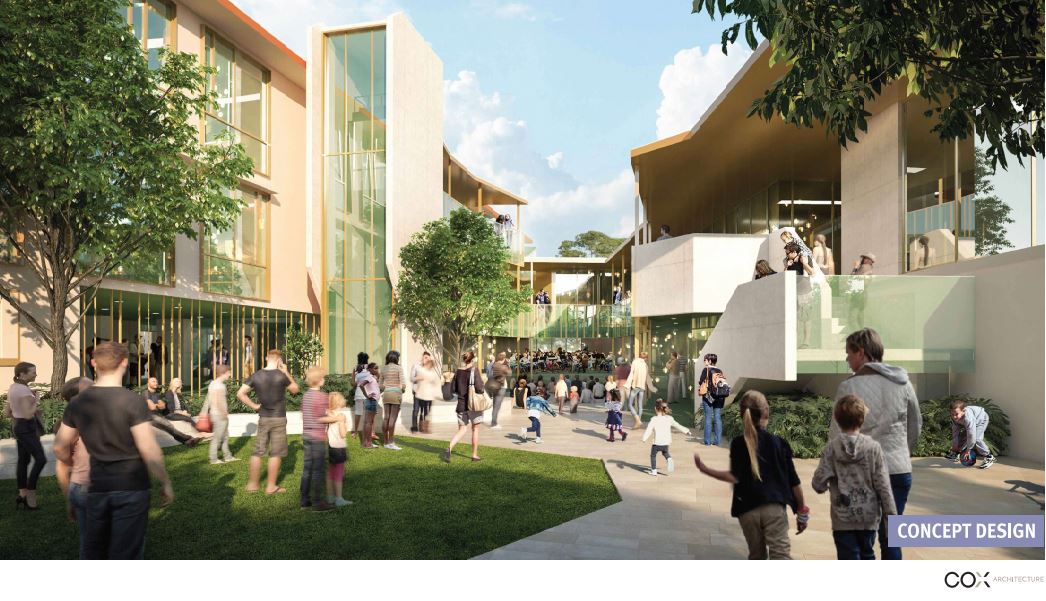 But are they arriving quick enough? Reports of state school overcrowding in the sunny state capital are on the rise as inner-city population growth skyrockets. 
In an interview with ABC this week, QLD Greens MP Michael Berkman advocated for a new state school to be built in his inner-western electorate of Maiwar. Providing Indooroopilly State School as an example, which ABC noted is overflowing with 1,100 students and a 26% increase in enrolments since 2014. Berkman said: 
"It's just a constant message coming back from the community, and a handful of those schools in particular are just bursting at the seams."
The rapid oversupply of high-rise apartments in Brisbane is one of the main reasons behind the enrollment boom. 
Known as the largest public high school in the country, Brisbane State High School enrolments have increased by 40% scaling almost 3200 students. The government has signalled plans to build several new state schools in Brisbane to offset the massive enrolment figures. Following in Sydney's footsteps, Brisbane will house two vertical schools in its inner-city region. Slated for 2020, the first will be located in Fortitude Valley and the second in South Brisbane.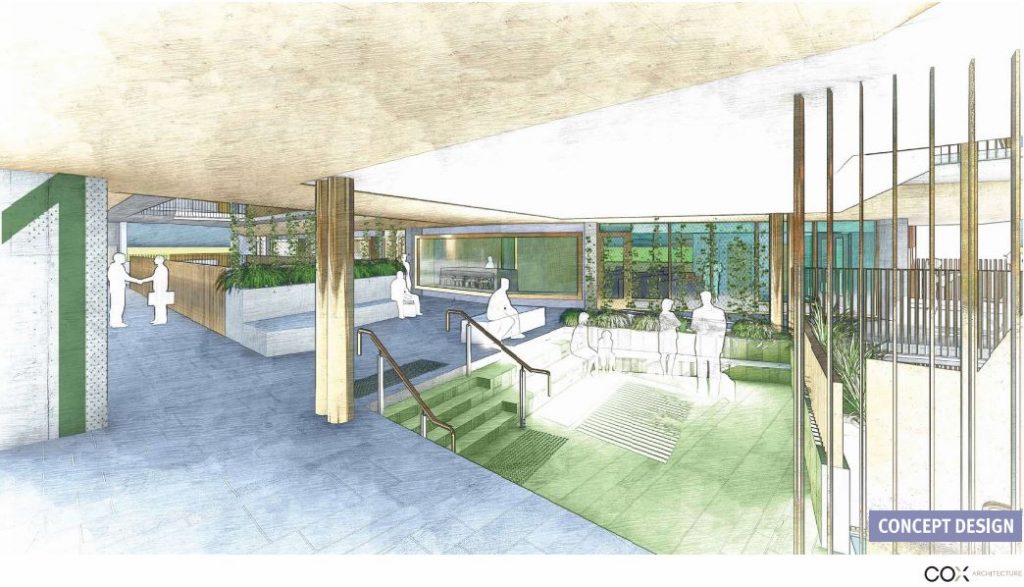 The Fortitude Valley high rise school will be called Inner City North State Secondary College, and Education Minister Grace Grace  announced the foundation principal will be Sharon Barker, the former principal of Highfields State Secondary College in Toowoomba. Ms Grace said the school will be a masterpiece once complete in 2020.
"Not only will Inner City North State Secondary College look impressive, it will be a future-focused school, supported by excellence in teaching through a partnership with QUT. We are delivering a state-wide infrastructure investment program valued at more than $923 million in 2018-19," Ms Grace said.

Foundation Principal of Inner City North State College Sharon Baker and Minister for Education Grace Grace.
The population growth issue is not limited to Brisbane; back in March, Department of Education data revealed that 8% of QLD primary school classrooms and 4% of QLD high school classrooms were overcrowded. A rake of Sydney schools have had to find ways to manage the influx of new enrolments as well. Chatswood Public School in Sydney's North Shore made headlines when its head of P&C, Brett Backhouse, told the SMH:  "We don't have anywhere to put them. We're the biggest school on the north shore [and] we have less than seven square metres of playground space per child." The school building reached capacity at 800 students but enrols more than 1200. 
Vertical schools have largely been well-received in other Aussie captials, with their focus on maximising space and creating innovative, flexible learning environments. Australia's first purpose-built vertical public primary school popped up this year in South Melbourne as the "guinea pig" for a high-rise education. Principal Noel Creece told School News: 
"There was no way the kids could have a large sprawling space in the middle of the city on such a small footprint so we had to build up instead of out."
In the sparkling high-rise school, outdoor space is limited but kids can play in the forecourt on the ground floor or stage a few matches on the indoor basketball/netball court on the ground floor or outdoor basketball/netball court on level two.
In Brisbane, it's been 50 years since a new school was built and outdoor space in an overflowing campus is the first to go, Queensland Teachers Union president Kevin Bates told ABC:
"The issue in inner-city schools is that often the only space that's available to build new buildings is the oval or the green space. And when we are in an environment such as Queensland where the outdoors is a perfectly useable space and indeed one that allows for students to work off that energy, it's a real shame to think that we would be sacrificing that space just to have enough room for students to learn in."

Image Source: advancingeducation.qld.gov.au
Dutton Park is another inner city Brisbane area pinpointed for state school development, expected to open in 2021 as part of a partnership with the University of Queensland.