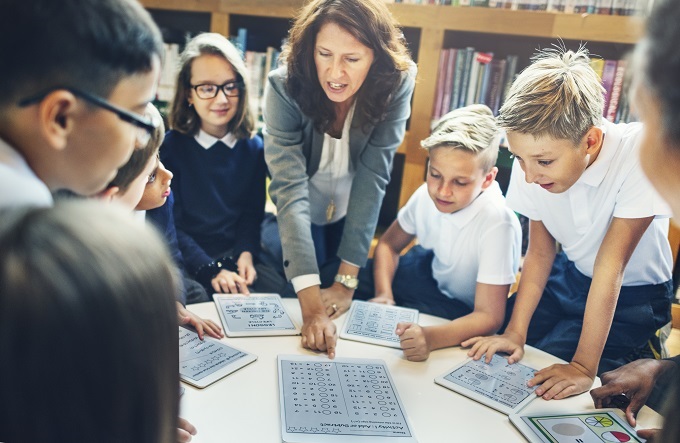 To keep pace with the exponential growth of information and technology, teacher librarians are driving engagement across an entire school community, supported by dynamic, innovative school library learning environments and programs.
Anticipating the academic needs of students and supporting the exploration of personal interests, school libraries are information hubs for independent and collaborative learning, places of relaxation supporting student wellbeing, and hosts to various events and programs.
"Teacher Librarians are vital, central leaders in contemporary learning environments and broader communities," Dr Marcia A. Mardis, Professor and Associate Dean for Research, College of Communication & Information, Florida State University.
When the National Education Summit opens in Brisbane for the first time at the end of May, Dr Marcia A. Mardis will be the keynote speaker at the Capacity Building School Libraries Conference.
Her presentation 'Professional Standards: Building Capacity Among and For Teacher Librarians' will kick off the conference with an examination of the new American Association of School Librarians National School Library Standards, an exploration of key learnings from those standards and an insight into the essential role of teacher librarians in learning.
"The new School Library Standards are the result of deep community engagement within and beyond teacher librarians. These broad perspectives and the process we used to gather and reflect them in the Standards have already inspired similar Standards development and revision efforts worldwide. Having spent considerable time in the Australian teacher librarians community, I am so pleased to share this work in Brisbane with school library professionals I know to be some of the most cutting-edge educators in teaching and learning."
The two-day Capacity Building School Libraries Conference will bring educators together to build their capacity to actively engage students in new learning skills required to be successful in an increasingly global and connected society.
Other speakers at the conference include:
Dr Kay Oddone
David McInnes and  Debra McGhee
Angela Allen
Dr Terry Byers
Deb Ponting
Lori Korodaj
Jackie Child
Nelia Manansala
Helen Stower
Holly Godfree
Megan Daley
The National Education Summit's first Brisbane event will bring a comprehensive professional development program to local teachers, school leaders and principals on Friday 31 May and Saturday 1 June 2019.
With the flagship National Education Summit continuing in Melbourne in August, the Brisbane addition to the long running event comes in response to strong feedback from the education sector for a Queensland event.
Held at the Brisbane Convention and Exhibition Centre, the Summit offers a full two-day program of innovative, informative and inspiring PD opportunities for educators in the region.
Academics and leading educators will present a range of concurrent sessions and workshop events across four conferences at the Summit: Special Needs Symposium, Digital Classroom Conference, Creativity and Innovation in Learning Conference, as well as the Capacity Building School Libraries Conference.
A free trade expo taking place as part of the Summit will feature 40+ leading businesses and organisations, all exhibiting the latest resources, services, products and technology on offer which are pushing boundaries and re-shaping the current education landscape. Teachers can also attend a range of free seminars scheduled on the Open Stage within the trade exhibition.
National Education Summit, BRISBANE
Friday 31 May– Saturday 1 June 2019
Brisbane Convention and Exhibition Centre
For more information and to register, visit nationaleducationsummit.com.au