News
Administration
Learning space transformation with Resource Furniture
When Pedare Christian College looked to undertake an ambitious project, it sought expert advice to turn the vision into a reality.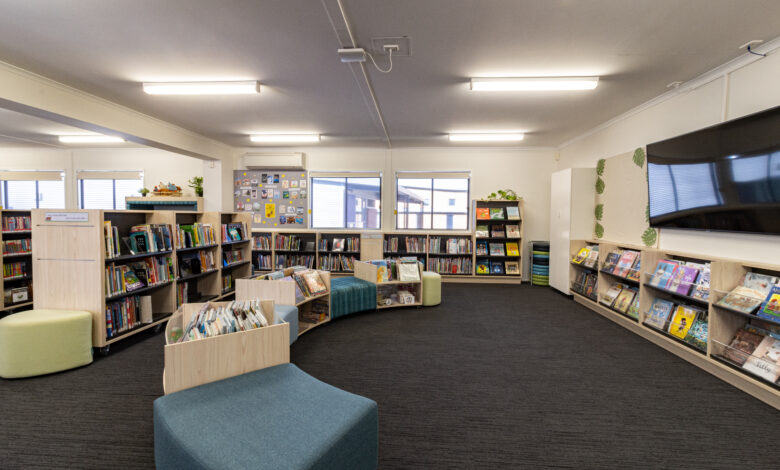 The project looked to transform two existing classrooms into a school library for 350 Junior School students from Reception to Year 5. Initially serving as the Out of School Hours Care (OSHC) area, the objective was to repurpose the two spaces into a library area that was functional and carefully designed to meet the needs of young learners.
Read the Term 4 edition of School News HERE
Sarah Mossel, Pedare Christian College Resource Centre Coordinator, said collaborating with Resource Furniture throughout the design and execution of the project helped the College's vision come to life. "Working with an Adelaide-based company was important to us, and Resource Furniture's previous projects showed an exceptional degree of professionalism, quality and design aesthetics.
"From our initial meeting, Resource Furniture's customer service and communication, particularly from designer Grace Misso, was so friendly and collaborative," Ms Mossel said. "Being able to see samples of the material selections, layout designs, and revisions was so valuable, and no question or request was ever too much trouble."
The school wanted the layout of the new library to be relatively open, with flexible furniture – both the shelving and the seating – so that it could cater for individual classes, but also larger groups when necessary. The limited space made it imperative to maximise all the available room. This necessitated a meticulous approach to both storage and layout, aiming to optimise floor space for additional shelving and breakout furniture.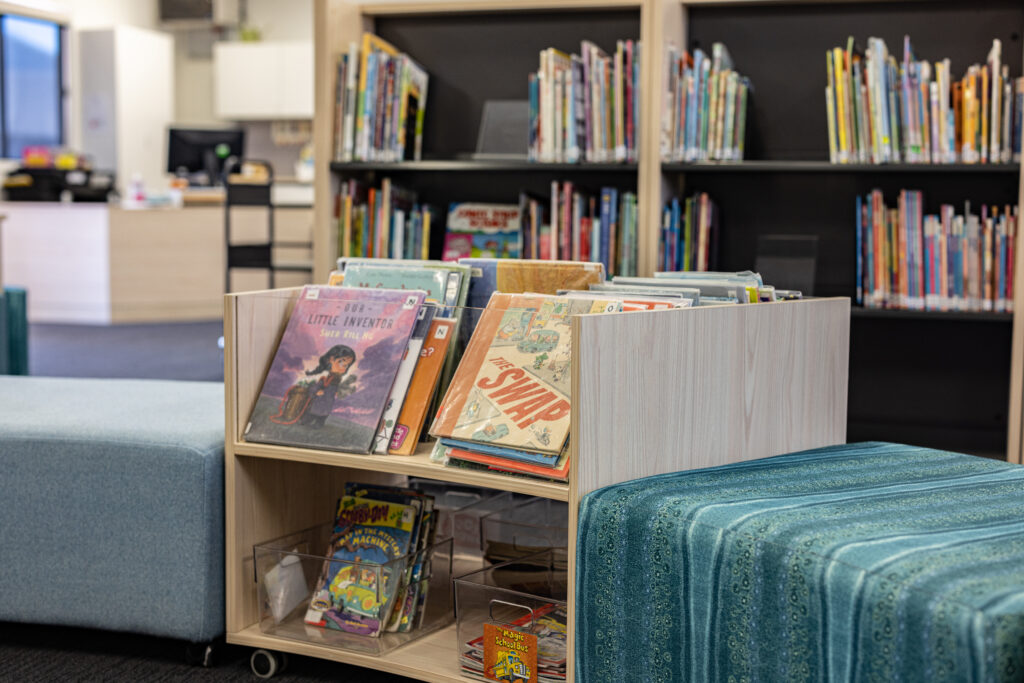 "As this space was going to be a medium-term location for the Junior Library, the furniture needed to not only fit the existing footprint, but also be flexible enough to move and fit in another location in the future," Ms Mossel said.
"We were also looking for a calming colour palette to match our other Junior School learning spaces, and the ability to differentiate our collections of picture books, fiction novels and non-fiction resources in zones for different ages."
Annabel Parletta from Resource Furniture said ensuring ample natural light filtered into the space required some innovative solutions. "Recognising the importance of a well-lit learning environment, custom-height shelving units were crafted to sit directly beneath the windows. This thoughtful design consideration created a bright and inviting atmosphere conducive to reading and study.
"The College also stressed the importance of and open, clean layout. This was achieved by incorporating lower-height shelving units on the floor, not only to open up the available space but also to provide an unobstructed line of sight across the entire area, benefiting both staff and students," Ms Parletta said.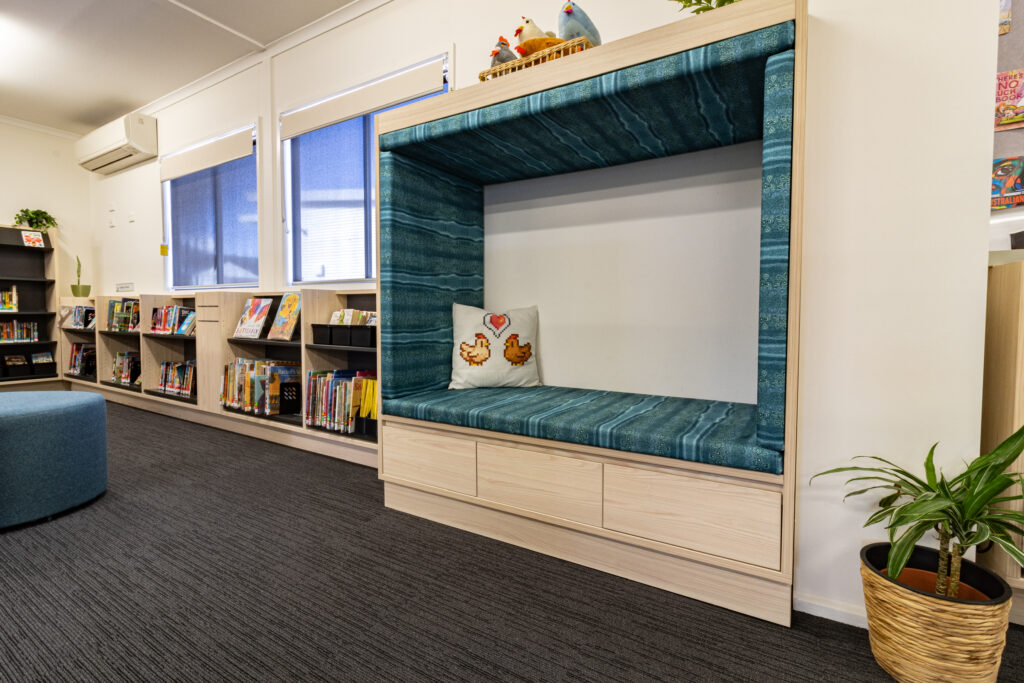 With the library up and running, the school is very pleased with the result. "Resource have helped us create a really beautiful, welcoming library for our College community. Their products are not only stylish and contemporary, but practical and functional for our purpose in a school library," Ms Mossel said.
"Over the year so far, the soft furnishings have been very popular with our students and staff, but the high-quality materials and craftsmanship mean they still look brand new."
Ms Parletta said the end result served as a testament to collaborative design and innovative solutions in the transformation of an educational space.
"Working with Pedare Christian College, we have created a brand new, beautifully functional space that has been warmly embraced by both staff and students," she said. "This project showcases how thoughtful planning and creative execution can lead to spaces that not only meet functional requirements but also inspire and enhance the learning experience."