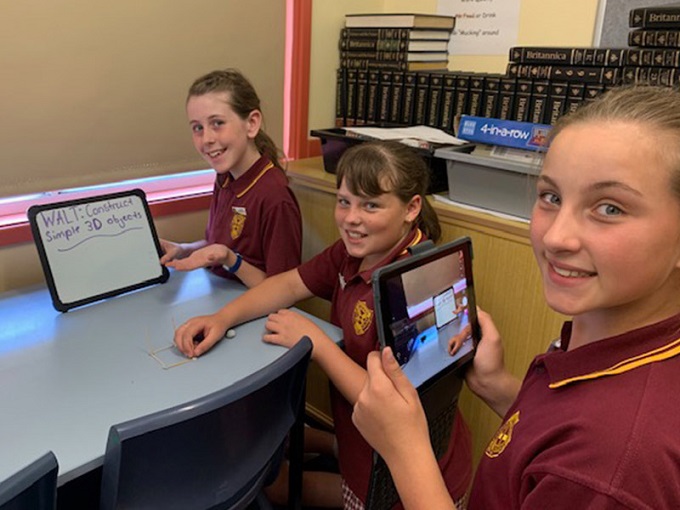 Students at Denman Public School have tried their hand at teaching by creating online maths tutorials.
It's said that one of the best ways of learning is to teach somebody else what you know, and that's exactly what the Year 6 students at Denman Public School in the Hunter have done.
Keen to make the most of tablets donated by the P&C's fundraising efforts, the students have produced a number of tutorials and uploaded them to YouTube for the benefit of their younger peers.
Principal Megan Druitt said the project has been a great success across the school's year groups.
"The senior students have exercised their IT skills, learnt new ones, brushed up on their presentation and developed teamworking skills focused on the 'WALT' principle – What We Are Learning Today," she said.
"The younger students have taken up the tutorials through a medium they like using and are eager to explore, and have got fresh insights into what's possible in the senior years and how they can develop their learning."
The students are already planning to develop more sophisticated tutorials from their original maths video in more subject areas, learning as they go and helping the younger classes do the same.