Events
Healthy lives the focus for the 2022 Game Changer Challenge
Design thinking caps are now on in NSW Public Schools, with the start of the 2022 Game Changer Challenge.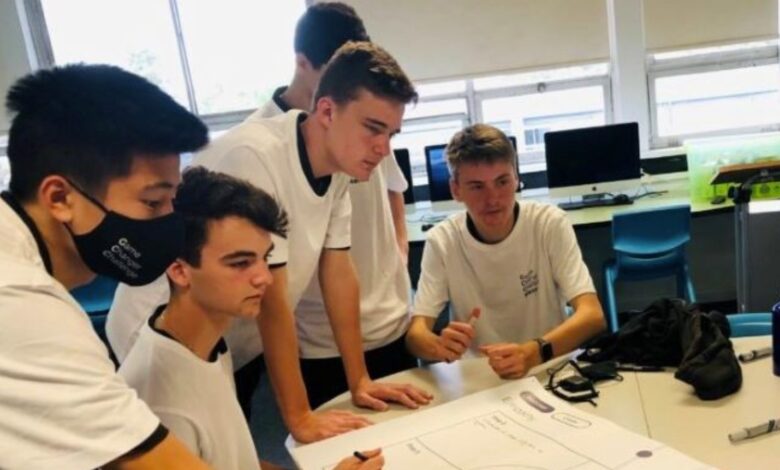 Open to all NSW public schools, the annual design thinking challenge provides primary and secondary students with the opportunity to apply their knowledge and skills to solving a real-world 'wicked' problem, translating learning from the classroom into a real-life context.
This year, students will be tackling the global challenge of ensuring healthy lives for all, at all ages. The theme has been developed from the United Nations' sustainable development goals.
"The Game Changer Challenge is a powerful way to develop critical thinking, collaboration, empathy and creativity. The challenge ensures our young people are equipped with the skills they need for future jobs," Secretary for Education Georgina Harrisson said.
"It's gone from strength to strength since launch in 2018, and celebrates the capacity of all young people to affect real change in their communities."
With strong links to curriculum objectives, the Game Changer Challenge improves educational outcomes for students, by encouraging the interdisciplinary application of subject content to real-world problems, resulting in the 2021 Premier's Award for Best Quality Education.
One of the keys to the program's success is its links to industry partners.
Mott MacDonald, a global engineering, management and development consultancy, will be helping the 'Hairliner FC' team, 2021 finalists from Gymea Technology High School, take their innovation to the next level in an incubation program in April.
They hope to build upon their RecycleIT EDU website prototype – a place where upcycled electronic products are matched with students in need of a learning device to help close the digital divide.
"We were invited to select any team from the 2021 Game Changer Challenge grand final and guide them in how they may translate their idea into a reality," said Mike Matthews-Stuart, Technical Director at Mott MacDonald.
"Hairliner FC's prototype upcycles existing technology, improves access to education for disadvantaged students and provides opportunities for students to develop skills by reconditioning these technology assets – a triple threat!"
"Innovative projects that help to drive social and sustainability outcomes are at the heart of Mott MacDonald's purpose, so we are excited to help these finalists further develop their impressive work to date," said Mike.
The 2022 Game Changer Challenge starts on 28 March, with submission open until 2 June.
Semi-finals across all regions of NSW will take place during Term 3, with the grand final scheduled for Term 4.
More information and submissions can be made at https://education.nsw.gov.au/public-schools/game-changer-challenge
The 2021 Game Changer Challenge was proudly supported by: Mott MacDonald, UNSW, Winc., Aruba, ASPECT Studios, Food Ladder, HP, KPMG, Leo Burnett, Microsoft, PwC and Renew IT.