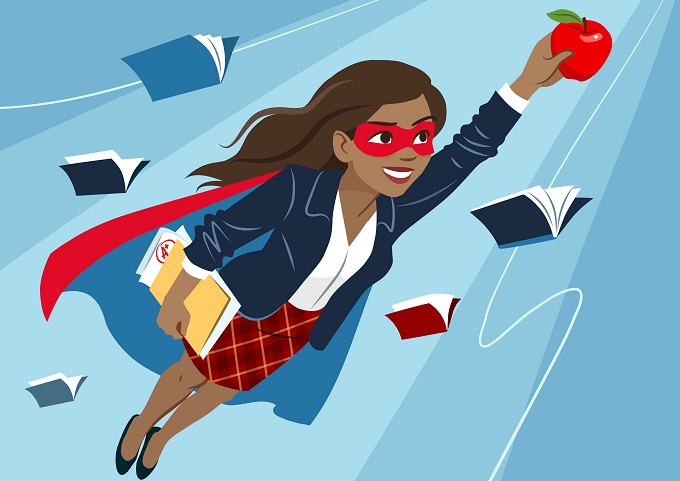 The status of the teaching profession is pulling focus now that the House Standing Committee on Employment, Education and Training has announced an inquiry into what it takes for Australia to have a world-class education system.
Committee Chair Mr Andrew Laming said: "Australia's teachers inspire, engage and challenge students to be the best they can. Although there are more teachers in Australia than ever, the attrition rate from the profession is rising." Mr Laming said.
"This inquiry will examine ways to develop proper career structures and pathways for teachers to ensure that the profession remains fulfilling and rewarding for educators.  In addition, the inquiry will examine how teachers can be better supported within classrooms and schools more generally, to minimise the amount of time that is spent undertaking out-of-hours work".
Mr Laming explained that the Committee would seek to build on significant work already done in this area, and will consider relevant outcomes from two key reports —Through Growth to Achievement: Report of the Review to Achieve Educational Excellence in Australian Schools and Action Now: Classroom Ready Teachers— as well as current state and territory reforms.
In particular, the Committee wants to look at ways to overcome current constraints to deliver the best school education model for Australia. Some of those constraints include: inflexible curriculum delivery; periodic reporting and assessment practices; a lack of evidenced-based research; an absence of readily-available classroom applications; time pressures for teachers and principals; and a lack of support for school principals to develop professional autonomy.
The Committee is accepting written submissions until Friday 21 December 2018.
The Australian Council of Deans of Education (ACDE) welcomed the inquiry announcement, which followed a referral from Federal Education Minister Tehan.
The ACDE, which represents all the universities and several private institutions that educate our future teachers, has been advocating strongly for greater attention to be paid to the attraction and retention of teachers.
For two years, the ACDE has been warning of the impending shortage of teachers well beyond the current shortages in specific areas like STEM, remote and regional areas.
"The significant and continuing drop in those applying to become student teachers must be stemmed if we are to ensure that the rapidly increasing primary school student population has the highest possible quality of teaching," ACDE President, Professor Tania Aspland said.
"We hope that the inquiry will thoroughly examine the key issues and underpin stronger political leadership in this area."
The Deans of Education expect the inquiry to help curb the frequently negative political rhetoric about the teaching profession.
"ACDE is well aware of how the ongoing public commentary, that often blames teachers for all education ills, adds to the many challenges that deter potential teachers from entering the profession and demoralises many of those already in our nation's classrooms," Professor Aspland noted.
ACDE has been disappointed by the Federal Government's inertia around the recruitment of more Aboriginal and Torres Strait Islanders teaching students and in addressing the fact that only one in three of those attracted into teaching complete their course.
"The announcement of this inquiry appears to indicate a softening in the Federal Government's attitude to the critical issue," Professor Aspland says.