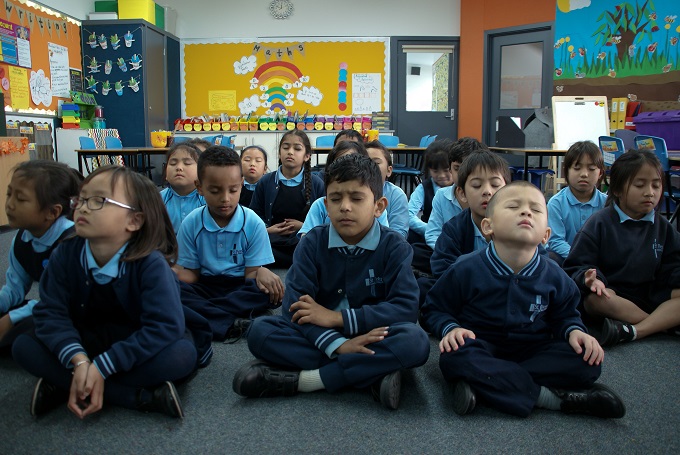 75% of Australian primary school students suffer from anxiety about school life, a new survey reveals.
St. Peter's Catholic Primary School in Sunshine West joined thousands of Australian primary schools in kicking off the world's biggest mindfulness class last week, promoting strong mental wellbeing among young people.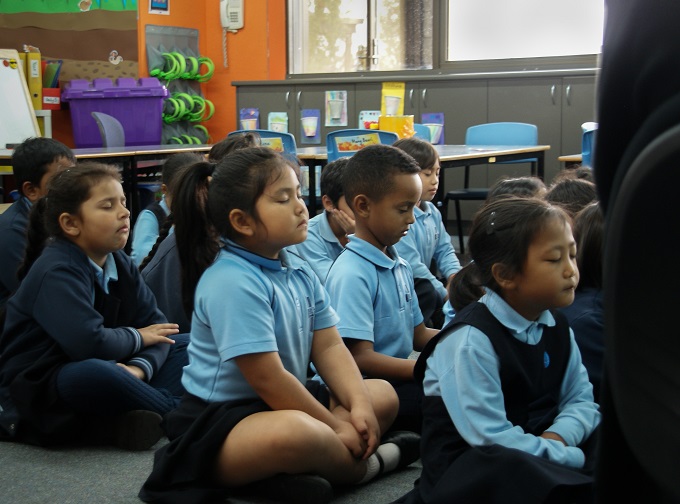 The initiative by classroom education app ClassDojo – called A Mindful Moment  – saw students from across the world set aside 15 minutes of their day to take part in a range of mindful activities, learn relaxation techniques and breathing exercises, and raise money for organisations that support mental wellbeing.
The classroom communication app recently carried out a survey in Australia with primary school teachers and parents around mental wellbeing and mindfulness.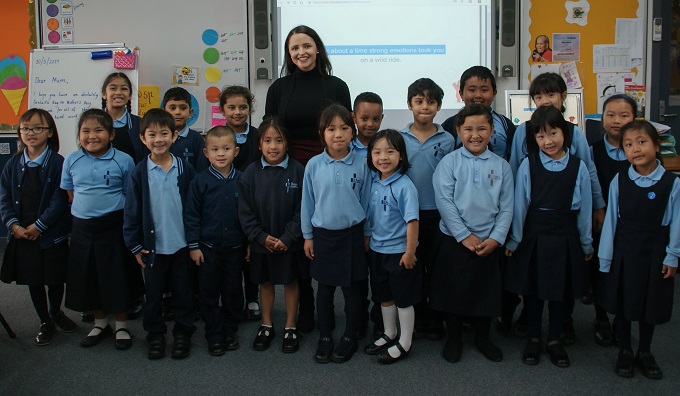 The survey revealed that 75% of parents say their child has experienced anxiety about school, 98% of teachers say some of their students have experienced anxiety about school life. Higher than both the UK and US according to the survey.
St. Peter's teacher Maegan Howden said: "After attending a recent professional development with a focus on well-being, I have been experimenting with a range of strategies for teaching well-being in the classroom.
"I intend to keep experimenting with well-being teaching strategies and made the decision to take part in the 'Mindful Moment' event to send the message to my students that their well-being is a vital part of a holistic education."
 Around 500,000 students in years' 3 and 5 will sit their NAPLAN tests for literacy and numeracy the following week (14 – 16 May). Mindfulness is known to promote good mental wellbeing and help children to feel better about themselves whilst also encouraging them to be more positive about their learning.
"Practicing mindfulness can help children (and adults) to improve their focus, reduce stress levels, regulate their emotions, increase their sense of optimism and demonstrate more compassion towards themselves and others," added Maegan.
ClassDojo of 1,047 families and 891 teachers in Australia shows that:
75% of parents and 98% of teachers say students experience anxiety during the school day
63% of parents and 64% of teachers say learning how to manage feelings of anxiety is now equally as important as school work – 31% of parents and 32% of teachers say it's even more important
67% of parents practice mindfulness with their child at home

Of those who do, 96% say it has been beneficial for their child
Top benefits include:
Better at handling emotions: 63%
Calmer: 42%
Less anxious: 42%
Happier: 36%