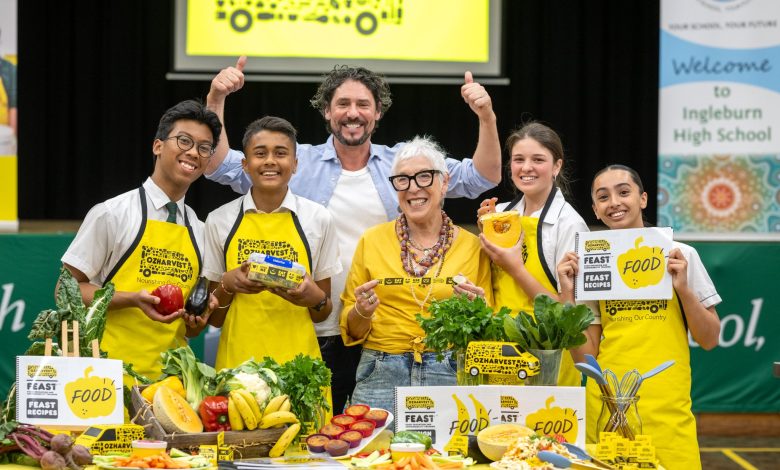 OzHarvest's education program, FEAST, has launched nationally for high schools. The program helps schools incorporate teaching around protecting the planet, reducing waste, and healthy eating into the school timetable.
FEAST is curriculum-aligned for Year 7 and 8 students and runs for 10 weeks. The teacher-led program explores the issues and impact of food waste on our environment and how to plan, prepare and cook healthy and nutritious recipes.
Read the Term 3 edition of School News HERE
The program educates and inspires students about healthy eating, reducing food waste, and sustainable food production. During the program, students discover and envision a range of creative solutions to real-world problems of food waste and healthy eating.
OzHarvest Founder and CEO, Ronni Kahn AO said education is crucial to creating positive change. "Young people are our future changemakers – this generation is incredibly passionate about protecting our planet. FEAST helps connect the dots between food waste and climate change and shows students what they can do to make a difference – at home and at school. We need everyone on board to help achieve the national goal of halving food waste by 2030!"
Australia generates around 76 million tonnes of waste each year. Globally, enough waste is generated each day to fill around 14 large stadiums. Around 10 percent, or 7.6 million tonnes of this is food waste. This equates to around 312kg per person, and can cost a household about $2500 annually. Much of the food thrown away is perfectly edible. Educating young people about this problem, and then demonstrating practical steps to reduce food waste will help achieve the national goal of reducing food waste by half by 2030. 
To launch the program, Ingleburn High School students joined Chef and TV Host Colin Fassnidge and OzHarvest's Ronni Kahn in a live cook-off to showcase their new skills and knowledge.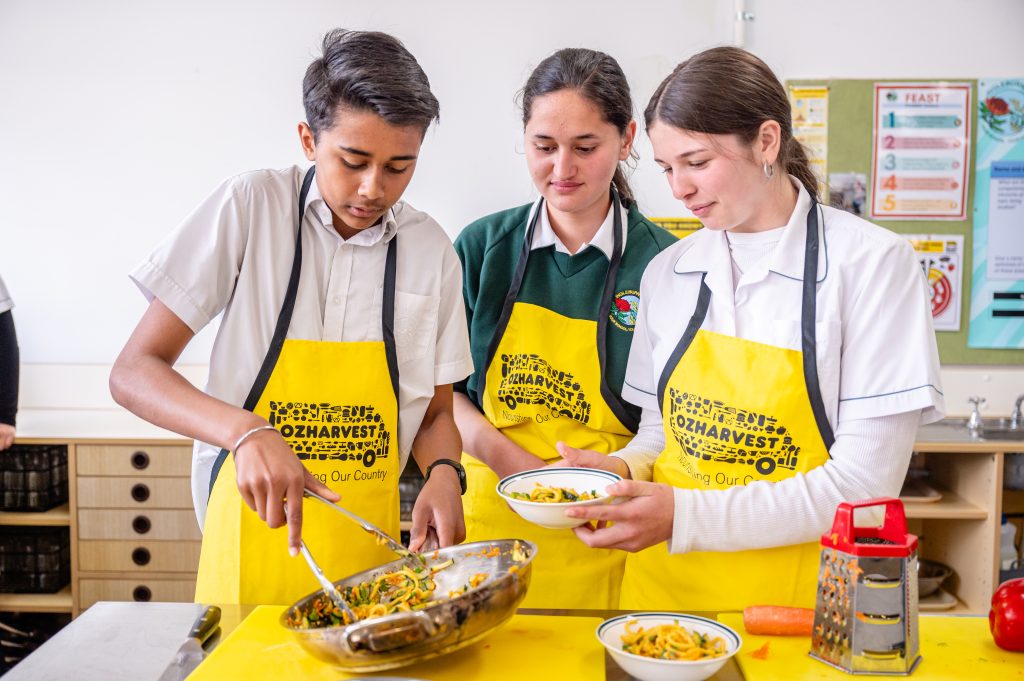 OzHarvest Chef Ambassador, Colin Fassnidge puts his stamp of approval on FEAST "As a chef and a dad, I believe it's so important to teach young people the value of food and why we shouldn't waste it. FEAST is fantastic because students can apply their knowledge by getting creative in the kitchen. I'd say it's a must-have for every school out there!"
The High School program is now available nationally and includes free online access to teacher and student toolkits, lesson plans, recipes, video and classroom resources, and offers a professional learning teacher training day or an online training module. The program has been developed using evidence-based behaviour change practices and has incorporated the Australian cross-curriculum priority of sustainability, and Australian Dietary Guidelines, and delivers on 7 United Nations Sustainable Development Goals (UNSDGs)