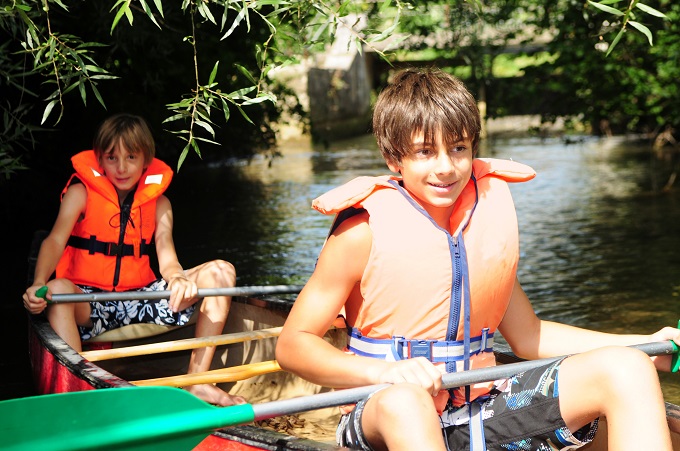 'Keep Australia beautiful' is not just a slogan that we may remember from the 70s, 80s and 90s…
It is now a call to arms for all. Most importantly, it is a call to arms for the young people of today – our future leaders – who must have the desire and determination to really make the changes to 'keep Australia beautiful' for today, tomorrow and forever. With the understanding that the Australia of tomorrow starts with the students of today, appreciating and experiencing the outdoors in a healthy and positive way is a crucial part of every student's education.
Learning in the outdoors empowers young people to help shape a shared future for a better world. It emphasises the strength and importance of human interaction and encourages the development of actions towards a sustainable future at different times and places. In his writing, the chair in outdoor and environmental education at the University of Edinburgh, professor Peter Higgins, refers to the importance of the "three Rs" (no, it's not, Reading, 'Riting and 'Rithmatic). His work as an educator must be Real and Relevant, help develop Relationships and a willingness to take Responsibilities. Higgins states that his "…own priorities ensure that a central focus of these real and relevant issues are global environmental issues, and my approach is to encourage students to develop relationships with place, people and planet, and to help them develop confidence and drive to take responsibilities for their actions".
It is by experiencing the outdoors for themselves that students are encouraged to personally engage with the environment that gives them meaningful and real experiences that are relevant to them. Providing an outdoor education program for students invites them to reflect and explore their relationships and interactions with each other, while at the same time giving them the opportunity to develop a sense of belonging and community that instils an understanding of what sustainability actually means to them.
The fundamental essence of learning in the outdoors is the notion of learning by doing; students actively engage in learning at the point of origin, with oftentimes, direct feedback. However, learning in the outdoors also provides the opportunity for students to not only learn about the environment but more importantly, learn in and for the environment. It is clear that when given the opportunity to be directly immersed in the natural world, students are exposed to the benefits of nature-based activity and develop lifelong respect for the world in which they live.
All schools acknowledge that preparing students for life beyond the school gates means not just learning traditional academic skills, but just as importantly, developing real-life skills with learning based in real places, providing real issues with authentic tasks.
Amanda Lloyd, Executive Officer at Outdoors NSW, and Tonia Gray, associate professor at University of Western Sydney, cite that "an environment-based education will help students realise that school isn't supposed to be a polite form of incarceration, but a portal to the wider world". By being present in the natural environment, learning is not passive but rather active and alive. In this context, students can form a deep understanding and connection to place, promoting a relationship with the natural environment, constructing deep environmental knowledge and understanding of the world that surrounds them.
'Letting the mountains speak for themselves' is an adage that has often been expressed in the outdoor setting but this way of understanding can no longer shape the facilitation of environmental education. As the issue of environmental sustainability becomes increasingly prevalent in our society, outdoor educators are re-examining the purposes of their educational efforts. As has been established already, the teaching of outdoor learning must be real, build relationships and be responsible for lifelong learning.
Therefore, the idea of teaching for a sustainable future "impacts at a personal, philosophical and identity level," education faculty University of Tasmania Allen Hill writes. "In plain terms, teachers who seek to educate for a sustainable future need to walk the talk."   
Our planet is at a tipping point. The news of the world promotes an outlook of gloom, with images of floods, hurricanes and bushfires regularly. Ultimately, it will be the responsibility of the students of today to guide us towards a sustainable environmental future. Participating in and experiencing learning in the natural wonders of the Australian environment is crucial in developing their knowledge and understanding of its, and ultimately our own, vulnerabilities.
By having experiences in and with nature, students will be better equipped to promote positive attitudes and responsible action towards Keeping Australia Beautiful today, tomorrow and forever.