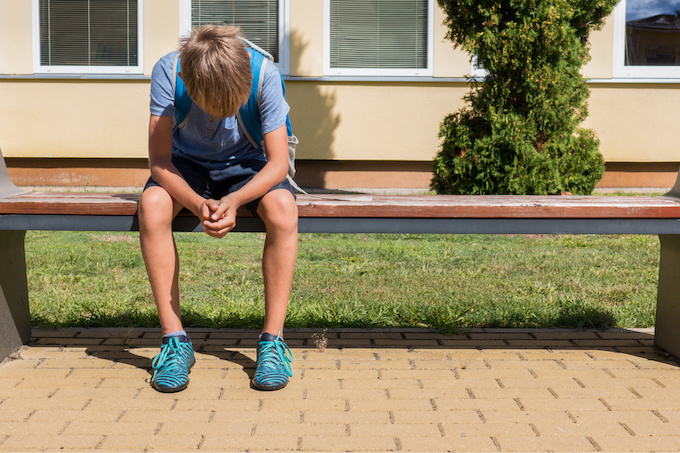 Australian author Molly Schmidt's award-winning debut book Salt River Road is being lauded for many things, but one of them is her representation of being a young person struggling with a parent's illness and death. She writes with first-hand experience, having started the book when she was a teenager after losing her beloved father.
Read the Term 3 edition of School News HERE
Switching between two characters, teenage brother and sister Frank and Rose Tetley, the novel shines a sympathetic light on what she calls the 'chaos and ugliness' of grief.
"Their reality is different to how I've seen grief talked about elsewhere, and felt important to capture," explains Schmidt. "It's not all love and gentle last breaths. It's painful, visceral, and often brings out terrible behaviour."
It is through the character of Frank that this novel offers a first-hand perspective on the thought processes and reasoning that goes through the mind of a grief-affected, angry teen, offering the opportunity for others to understand, if not accept, such atrocious behaviour.
"I thought it strange that Frank treats his sister (who he adored) so meanly. To work out what was going on, I started writing from his perspective too. Frank's grief is complex," says Schmidt, "and when he talks directly to his mum, he displays his pain and simultaneously how much he cares, despite what he is showing the world around him. Telling the story through both Frank and Rose's perspectives meant I could explore the different ways we respond to grief, across age and gender."
How grief can affect behaviour in the classroom
Marisa Trio has over 20 years' experience working as a school psychologist in primary and high school settings in regional and metropolitan schools across the country.
"Just as for adults, there are often the typical things you would expect in the aftermath of a significant loss," Trio explains. "Waves of emotion, withdrawal or a subdued demeanour, difficulty concentrating, tiredness or lack of energy and motivation, feeling easily overwhelmed, and perhaps some anxiety and preoccupations."
"Grief can take many different forms. Some may act out or have angry outbursts which seem unrelated to the event that has occurred.  Others may seem apathetic about the loss. This doesn't mean any of these students aren't grieving or finding things challenging, as they adjust to a new 'normal'." Marisa Trio 
Molly writes from a personal perspective, having lost her father after a long illness when she was young. She remembers the difficulty of trying to cope at school at such a challenging time.
"Returning to school was terribly hard for me – some of the most difficult and isolated times of my life. I was nearly ten, and that is very much old enough to understand the enormity of what had happened. While Dad was sick, we moved for his treatment, and within the last year of his life, I attended three different schools as we tried to find our feet in the city. I was the new kid who cried all the time, was usually late and brought her teddy bear with her. I got bullied – badly. I didn't feel supported or understood by my teachers. It was a painful time, and I so hope children in that situation today are better supported," explains Schmidt.
How can teachers help grieving students
While there are better placed people within schools to assist and professionally support grieving students, the classroom teacher remains the front line when dealing with behavioural issues. Both Trio and Schmidt acknowledge though, that grief is a challenging emotion to deal with, because of the complexity of behaviours it can bring.
"Acknowledge the pain of what your student is going through, even if you don't understand it. They are probably using every single bit of their strength to be present in your class, so if they cry easily, or perform badly, try to provide a soft place for them to land." Molly Schmidt
Psychologist Marisa Trio explains: "As grief tends to come in waves and can be unexpectedly triggered, teachers may be caught off-guard and it may not be easy to find the right words in the moment.  We live in a society in which there is a lot of discomfort surrounding grief and loss," she adds.
When in doubt, these guidelines provided by Trio might be helpful:
–          Remember that it is the student's loss, not yours.  Therefore, offering a comparison to something similar you might have faced may not be helpful, as it could be quite different from their experience. 
–          It's best to avoid platitudes such as 'Time will heal', or comments based on your own belief system 'They're in a better place now'.
–          Offering to liaise with another staff member on their behalf, or organising materials they may have left at home. 
–          Most importantly, simply let the student know that you are there and you care.
Trio also says there are a number of practical ways that teachers and schools can support students during a difficult time. Schools offer routine and predictability at a time when the student's home life might be unravelling and chaotic, but they should also be accommodating – offering the opportunity for regular check-ins, flexibility in expectations regarding homework and assessments, arranging additional supports, and providing a safe space to go during the school day if things become overwhelming.
"Checking in well after the event and having someone remember and acknowledge a significant date, occasion or anniversary, can also show that you care beyond the initial period, during which support is on the forefront of most people's minds.  In schools, staff can keep records of students who may need some special care around celebrations such as Mother's Day or Father's Day, for example." Marisa Trio
Reading and writing to understand grief
"Salt River Road began as a work of therapy, and I processed my trauma alongside the siblings I didn't have in real life," explains Schimdt. "With the fictional characters and historical setting, I could explore the grief I felt about losing my father, and my childhood, from a safer distance than if I were writing directly about my own story."
While Trio suggests caution before introducing novels with difficult themes to a child who is grieving, in particular one who has been affected by death or suicide, she does say books and novels can provide a helpful classroom guide to starting conversations about important topics from grief to mental illness, disability or cultural difference.
"Difficult topics may be more safely explored through the eyes of various characters, or by debating what readers believe to be the author's message," says Trio.  "Questions can be raised and opinions and beliefs challenged in a way that can de-personalise things to some extent, making it easier to have an authentic discussion."
For educators, reading a book like Salt River Road can also provide an insight into the mind of a grieving teen and what might be going on behind what can seem like thoughtless, destructive behaviour.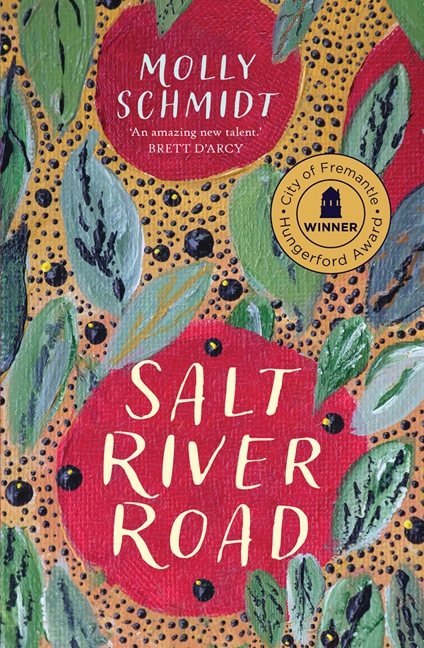 Salt River Road by Molly Schmidt is available from Fremantle Press. Find the Book Club/Teachers Notes here.