News
Health & Safety
Scrubbing up on school washroom needs
At this stage in the game, if you don't have some form of germaphobia, you're probably doing something wrong.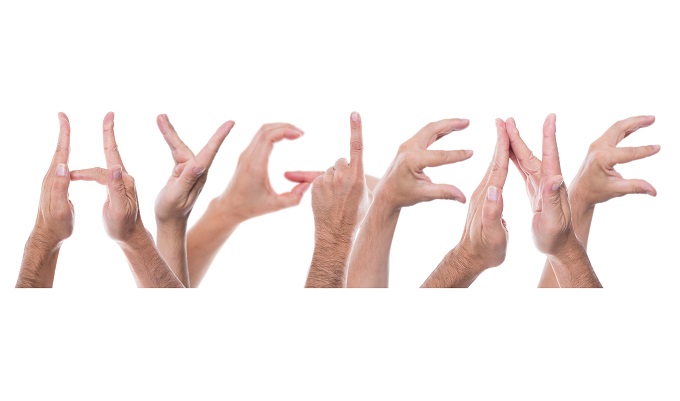 When the federal government moved to re-open schools, teachers were rightly concerned they were being put at risk. While the rest of the country is still social distancing, teachers are expected to be in a confined space for much of the day with 30 children and teenagers.
I scrolled over a meme this week that said, 'anyone who thinks kids aren't going to run around the playground chasing each other with licked hands, yelling "corona!" has never met a kid'.
Pre-COVID, maintaining high standards of cleanliness in school was never easy but it also was not life threatening. Now, COVID-19 is part of our daily consciousness; hygiene and disinfection is a matter of life or death and if cleaning standards fall below hospital grade, we are at risk of an outbreak. Just this week, as I write, a Brisbane school has been shut down because a cleaner tested positive for COVID-19.
One of the main things we have learned from this pandemic is just how many people do not wash their hands properly, or at all. Not washing hands after using the toilet is the easiest way to pass on a virus and a quick flick of fingertips under a tap is a common habit for kids, no matter how much time you spend teaching them to wash properly or how many WASH YOUR HANDS signs you put up.
To reduce risk there are some basic things you can do though: assess washroom facility design, review your cleaning protocol, re-train staff and students, and supply plenty of COVID-19 killing disinfectant, soap and hand sanitiser. For younger children, turning it into a game may help, while washroom monitors might be necessary to make sure older students are sanitising their hands as they exit the facilities.
The very best line of defence is to wash hands frequently with soap and water for at least 20-30 seconds and this should be a ritual and routine to children. When teaching good hand washing techniques UNICEF suggests an easy way to time it with children is to sing the full happy birthday song, twice. 
Remember that soap and water are always best, so make sure that your washrooms and sink areas always have a plentiful supply of soap, running water and fresh towels, a dispenser or hand dryer. Also note that cold water and warm water are equally effective at killing germs and viruses if soap and water are used, and hands are properly washed.
Ask yourself whether there could be another way to prevent cross infection. You could try increasing cleaning maintenance in high touch areas, adding more hand sanitiser units around the school, replacing bins and emptying them more regularly, and upgrading washroom facilities altogether. Replacing absorbent flooring and automating high-touch features go a long way. Appliances like auto flushing toilets, auto handwashing units, taps, dispensers, dryers, and even doors would be very beneficial going forward.
"Wash, wash, wash your hands." What do the washroom experts suggest?
Duracube Sales Manager, Harry Simpson, said there are two important factors to consider in a washroom design:
Minimise porous surfaces where bacteria can infiltrate and breed. In traditional bathrooms, cement-based tile grouting and particle board is used, which is notoriously hard to clean and harbours germs. Using antibacterial 13mm compact laminate surfaces is the perfect way to overcome this, especially where timber substrates are not required for support. 
Reduce touch points for bathroom users to minimise opportunities for bacteria to spread. When redesigning facilities, doorless entries are ideal for overcoming the bacteria spread on entry/exit touch points. Exit touch points are the most obvious concern after a child's hands have been washed. Touch-free dispensers can also help with this, and where a redesign is not viable, installing a hand sanitiser station outside the bathroom block will help reduce germs entering the bathroom and going back to the classroom. 
Electronic, hands-free soap and paper towel dispensers, along with hands-free hand dryers and tap sets are all good way to further reduce surface touching. However, school students are often carrying personal items into the bathroom, so they need a clean, antibacterial surface to temporarily store these items when washing their hands. An antibacterial 13mm compact laminate vanity bench, or antibacterial 13mm compact laminate lockers outside the bathrooms can solve this problem and will reduce hygiene risks when students carry their belongings back to the classroom.
A successful way to achieve the balance between student privacy and safety supervision is to create bathrooms with full-height toilet cubicles but ensure the handwashing areas are fully visible to teachers and staff from outside the bathrooms. Schools should aim to make sure their chosen cubicle systems:
Are designed to maximise privacy with little or no gaps under panels. They have an option to include privacy rebated edge on the doors to eliminate the common gap between the doors.
Have nibs and divisional panels fixed directly to the floor and ceiling.
Include gravity hinges which means that allow the doors to be lifted from the hinge, making emergency access possible for adults. This saves dismantling the entire cubicle or cutting any locks to access students inside.   
Keeping maintenance and cleaning regular in school bathrooms will also promote an atmosphere of care and responsibility. Custom graphics can be printed on cubicles to make them more attractive to students and encourage them to respect these spaces and keep them clean.