News
External Learning
Learning experiences at zoos and wildlife parks
Zoos and wildlife parks offer interactive, sensory learning experiences, helping to consolidate and reinforce classroom learning.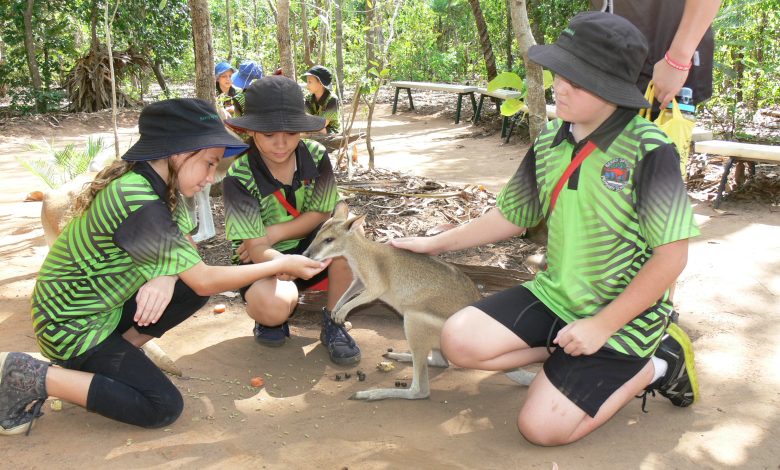 Looking for a learning activity that is hands on, fun, informative and maybe just a little bit scary? A visit to a zoo or wildlife park might be just what your students need!
Research conducted by London Zoo showed that a visit to the zoo can enhance student's knowledge about science, and conservation of wildlife. Involving school children aged between seven and 14, students were asked about their knowledge of animals, habitats, and conservation before and after their visit to the zoo. More than half of the 3000 children surveyed showed a positive change in education or conservation-related knowledge areas, and personal attitude towards endangered species.
Read the Term 3 edition of School News HERE
Students were also asked to draw their favourite animals and habitats before and after their zoo visit. Analysing the drawings revealed that more than half of ten-year olds involved in the study demonstrated a measurable improvement in their drawings. Animals were more often depicted in their correct habitat, with correct scientific terms such as 'canopy' and 'rainforest' more widely used.
Further to this, a report published by Kansas State University highlighted the important role zoos and wildlife parks have in educating people about wildlife and habitat conservation, to protect endangered species and prevent more animals from becoming extinct.
The report suggested that the emotional and intellectual connection visitors can make with animals at the zoo or wildlife park, the ability to talk directly to zookeepers or volunteers about the animals, and including interactive educational components alongside animal encounters contribute to an improved understanding about the importance of conservation, and an individual's role in this. Creating this environmental awareness in students from a young age is vital in ensuring proactive, community-wide efforts to minimise harm to wildlife habitats.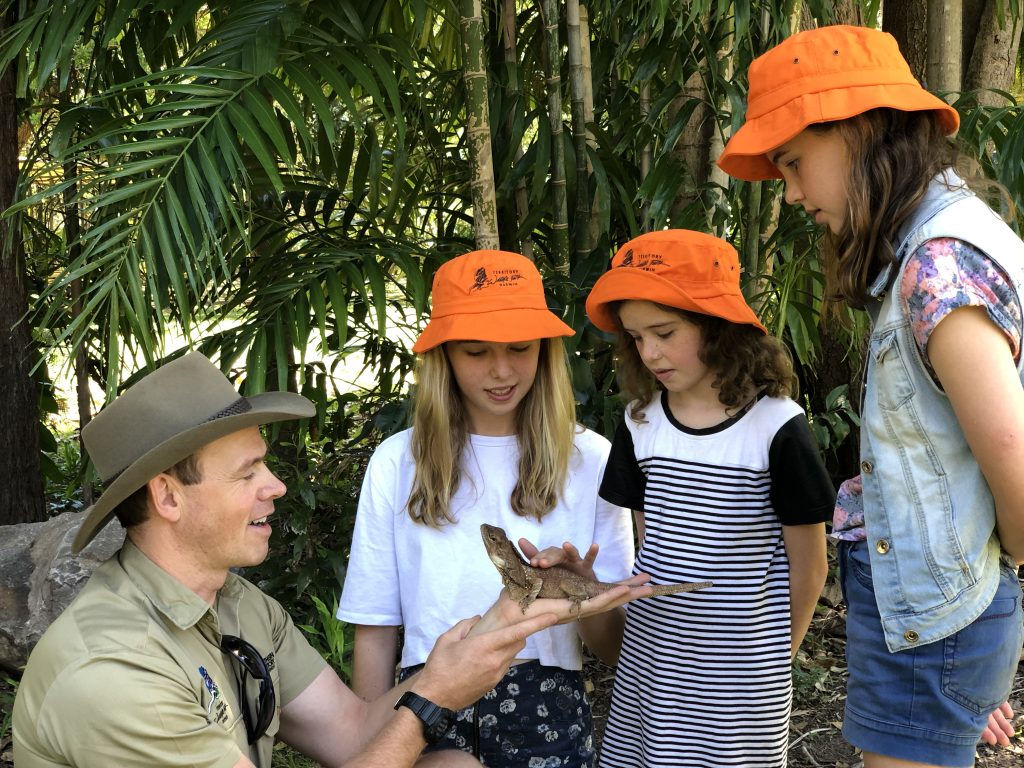 Another study, which looked at primary aged students in Germany, found that a zoo excursion had many other benefits over classroom learning, including raising achievement. The study found that out of the classroom, gender inequities were less pronounced, with girls stating that they felt less pressure and tension learning in the zoo context. It also found that an EOTC learning experience was associated with learner agency. 
As with all excursions and external learning activities, a visits to the zoo or wildlife park must link with classroom activities and objectives of the Australian Curriculum. When planning a visit to the zoo, this link can be easily established. Zoos can support learning in a wide range of areas, including biodiversity, ecosystems and environmental conservation.
Learning activities can span several subject areas; humanities disciplines including geography and social sciences through an understanding of habitat and place; sciences with a connection to environmental studies, and animal biology; maths, through data analysis; art with the painting, drawing or modelling of animals and their habitats, and English, from activities which involve writing about animal encounters and experiences at zoos and wildlife parks.
Younger students who may not have seen animals up close before, enjoy extra benefits from visiting the zoo or wildlife park. Fantasy is brought to life, as they observe lions, giraffes, zebras and koalas right in front of them. Bringing a wide variety of animals together from across the world makes observing these animals accessible, without the need for extensive travel. Tactile learners benefit from the opportunity to touch and hold animals.
Soft skills like sensitivity and discipline can also be fostered when students are up close and personal with nature. Understanding that animals are living beings can help children develop sensitivity towards their environment, and help them understand that animals have emotions just like they do. Empathising with animals gives children a sensitive mindset for fellow creatures.
Discipline is taught by ensuring students adhere to the rules and regulations of the environment they are visiting. To maintain the safety of both animals and students, visitors must comply with directions such as not feeding the animals, or leaving litter around the area. A healthy sense of fear and respect for nature can also be imparted. Learning safe ways to behave when encountering animals, including potentially dangerous animals like snakes and spiders, aggressive animals or those that are injured, can be taught.
Zoos and wildlife parks have the added benefit of tying in neatly with modules on our unique flora and fauna, and can give students an opportunity to understand the myriad ongoing conservation efforts. Zoos and wildlife parks are often sites of captive breeding programmes, as well as a way to raise funds for conservation and environmental causes.
Children's learning outcomes are improved when they engage all of their senses. Zoos and wildlife parks are the perfect environment for this! Students can see, hear, smell and touch animals, meaning they will remember more than just what they were told about them. The sensory experience of visiting an animal's habitat will also be remembered, for example, entering a dark space to view nocturnal animals, or a cold environment for polar bears or penguins.
These hands-on learning experiences can often be supported by resources supplied by zoos and wildlife parks. Many facilities have online tools to help students plan the class trip to the zoo, or consolidate learning once returned to the classroom.
And, of course, like all excursions and school trips, a visit to the zoo or wildlife park will create shared experiences and memories for your students. These can strengthen bonds within your class, and cement friendships.
We are fortunate in Australia to be home to a wide range of wildlife parks and zoos to explore. Diverse locations around the country provide an opportunity to observe animals both in their natural habitats, and in simulated environments.
One example is Territory Wildlife Park, located 50kms south of Darwin and situated on 400 hectares of natural bushland, which includes diverse habitats including wetlands, woodlands and monsoon forest.
These natural habitats provide an excellent backdrop to display an equally impressive range of native flora and fauna, making it an essential introduction to the Top End's wildlife and habitats.
The Park offers school groups the opportunity to use the Park's facilities and the expertise of its guiding and zookeeping staff, to deliver educational programs on a variety of topics and themes. There are a range of outdoor venues and exhibits that can be used as living classrooms, where students can immerse themselves in real habitats and interact with living creatures.
There are excursion guides for each grade, Transition though to Year 6 to help you get the most out of your visit. The range of habitats, animal displays and locations on Park mean you can tick multiple outcomes on every visit.
Camp Woollybutt is exclusively available for use by schools. This campground with hot showers and flushing toilets is a safe location to camp overnight. There is a range of options including guide led activities and catering to make the camping process as easy as possible.