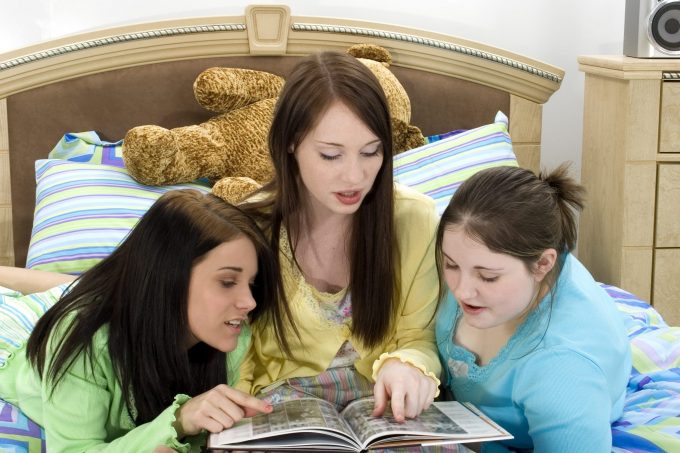 In a predominantly digital world, the printed yearbook that you can hold in your hands and flick through its pages still holds a special place in the hearts of students, graduates and families.
It is a tangible keepsake that protects the memories of youth and recalls a time in life that can be remembered fondly.
 With the reduced costs of printing, improved design software and the simplicity of digital photography, compiling a yearbook is now more cost effective and less time consuming than ever.
In this edition School News talks to yearbook printers and designers to get their views and pointers on planning a yearbook, design ideas and how best to capture those special moments.
Planning a yearbook
Like any big school project, planning a yearbook should begin as soon as possible.
Although it may only take about two months to pull together the final product (depending on your printer), the process of compiling photos and articles should occur throughout the year.
Deciding on a printer early will also take some of the headache out of archiving photos because many yearbook businesses offer software or archiving systems through which to store images for easy access.
Design
Yearbook design decisions include everything from the size and shape of the book, paper thickness, printing colour or black-and-white and what to put on the cover.
Beyond those big-ticket decisions are finer details such as the layout of each page, the type of font, and colour schemes.
Then there's the all-important question of who to employ to undertake the production and design work.
Yearbook providers offer choice when it comes to design options to cater different budgets and a school's level of design expertise, from DIY to using in-house graphic designers.
A number of software programs such as InDesign and Publisher are more user-friendly while specific yearbook software programs offer templates that enable the user to simply drag and drop photos and text into boxes.
Industry opinion
MSP Photography yearbook supervisor Meng Dunn says schools should consider forming a yearbook committee and designating roles to different staff and students.
The committee can get the ball rolling with early decision-making such how many sections or chapters to include, who should be in charge of collecting photos and articles and the all-important financial budget.
"Some schools might have one or two people coordinating the whole yearbook while others might share the load between different year levels," says Meng.
Openbook Howden general manager (sales and marketing) Greg Hassold advises to set a production schedule with key dates marked throughout the year such as deadlines for obtaining the majority of images and content, design decisions, proofing and alterations.
Another key timeline consideration is when do you want the yearbooks printed?
Printciple Source managing director Jeff Hosnell explains that some schools might be happy to wait until the following year to collect yearbooks because it will allow them to include more content.
"We deliver a lot of books the next year now because schools want to fit in as much as possible such as HSC results," says Jeff.
On capturing special moments…
Of course, the most important part of putting a yearbook together is ensuring you capture those milestones and special moments throughout the school year.
With so many people owning high quality phones, the quantity of images available is unlikely to be a problem.
But it is important to establish the most practical means of collecting and collating those photos.
Openbook Howden's Greg says mobile phones are fine to use as long as file sizes are not reduced when sending images.
MSP Photography sends its schools a weblink whereby parents, teachers and students can add photos to a designated folder as the year progresses.
Printciple Source's Jeff, who sets up a Google Drive folder for his schools, says it is important to get the archiving right.
"Parents want to see photos, they want to see as many photos as possible and they need to be really diverse," he says.
Supplier insights and trends
Meng says MSP Photography's own easy-to-use templated program is popular with schools because they also receive support, technical advice and collaborative input throughout the yearbook process.
"The software program has a library of templates that basically offers endless design options," says Meng.
"It's up to the schools to put the book together but we can also access their book and help with troubleshooting and I think what's appealing is that we can jump in and look at their yearbook and offer a level of support."
Meng says plenty of photos and lots of colour were the most popular design features among his clients, many of which are primary schools.
Openbook Howden's Greg Hassold says "photography is king" when it comes to modern yearbook design, with schools often wanting to cram in as many images as possible and using less text.
He says other design trends include augmented reality where a mobile phone app scans the page and brings the images to life like the moving paintings on Harry Potter.
Greg says student artworks are appearing more frequently on yearbook covers and schools are even holding competitions to choose a cover design.
Printciple Source's Jeff Hosnell, who uses printers in China, says the competitive pricing in Asia means schools can now embellish their yearbooks with features that had previously been financially out of reach.
"We can add things like four or 6 page year 12 Group Photo foldouts that are glued into the yearbook and open up," says Jeff.
 But a number of software programs such as Publisher for smaller yearbooks 24pp to 64pp are more user-friendly while specific yearbook software programs offer templates that enable the user to simply drag and drop photos and text into boxes.
"You can choose multi-coloured foils that look great on the covers at very low cost. We can also do cut-outs on the cover where you have a picture window on the front cover."
One of Printciple Source's most popular offerings is its hard covers which have also been made affordable through overseas printing.