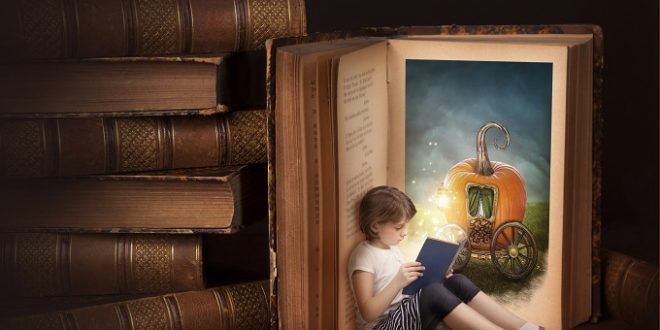 These simple, fantasy-inspired classroom decorating ideas will entice students of all ages to pick up a book and read for fun. 
Wonderful & fantastical book-world signposts
Been prepping the book corner signposts during rainy afternoons! #teacherslife #primary #classroom #ukedchat #display pic.twitter.com/5eecyHq9i1

— Literacy with Miss P (@SadiePhillips) 28 July 2015
These can be created using cardboard (or real wood for those of you with woodworking skills) but Miss Phillips here used wrapping paper with a timber effect to add some pizzazz to her cardboard book signage. 
Trees and nature-making
There's a heap of 'tree-inspiration' out there for reading nooks and classrooms. Some schools with FLEs may even have outdoor areas for reading and working, but in lieu of that, here are some magical-looking creations that are inspiring young readers around the world.
Chalkboard quotes and book reviews
Encouraging students to write reviews of books they've read in the reading corner is a great way to encourage conversation and incite peer reading. You could also use the board to write quotes, trivia and jokes that will get your students thinking about authors and stories they may not have heard of yet.
Home reading happy snaps
Encourage parents to send teachers photos of their child reading at home – with those photos earning pride of place in the reading nook of the classroom. Other shoutout ideas could include matching student names or photos with their favourite books or authors.
Quirky storage for a quirky classroom
If you're looking for some book nook ideas that don't take up a lot of space in your classroom, here are a few interesting ideas we found online from teachers thinking outside the (shelving) box.
Do you enjoy creating classroom displays and crafting unique learning environments? Send us your photos and ideas! We'd love to feature them.