Events
Hats off to teachers on World Teachers' Day
Friday 28 October is World Teachers' Day in Australia. This week, the Australian Institute for Teaching and School Leadership (AITSL) launched its annual World Teachers' Day campaign — "Hats off to Teachers".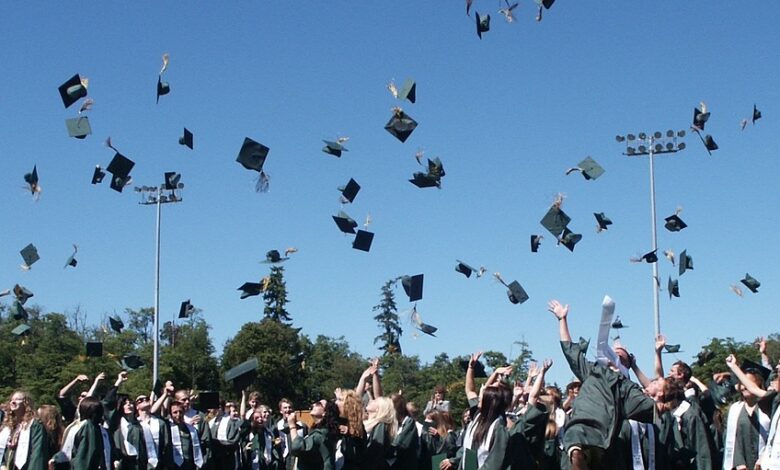 Eddie Woo is one of the campaign ambassadors and he said: "It's simple. We want everyone to show that they value educators and schools by taking a "hats off" selfie and sharing their message of appreciation for our teachers.
"Our teachers have risen to face so many challenges over the past few years: floods, fires and a worldwide pandemic that have all turned our lives upside down and required us to reinvent the way we live and work. All through that, they've continued to support and educate our children and students," Eddie Woo said.
"As a teacher, I appreciate World Teachers' Day because it's encouraging to see the messages flow in from across the country – from students, their parents and carers, the community, and even other teachers. It reminds us of the positive impact that our work has on the lives of the children and their families, which is often unseen and unexpressed."
As part of the campaign, AITSL is directly encouraging many industry and community figures to get involved and support World Teachers Day.
Teachers have the greatest in-school impact on the learning lives of our students. They should be celebrated and recognised every day, especially on World Teachers' Day, for the incredible role they play in shaping the future of Australia's students.
AITSL has also launched a virtual photo booth with a variety of hats to use in selfies and then share on social media – making it easy for everyone to get involved. Parents, carers, students, schools, and early childhood centres can download a World Teachers' Day celebration toolkit from AITSL's website.
Teacher Campaign Ambassador, Kate Inglis is a Highly Accomplished Teacher and Deputy Head of Senior School at Westminster School, South Australia. She told us that "being a part of the teaching profession is an incredible experience," and said: "We have the privilege of using our expertise to help students be their best selves. It is so rewarding when a student has a passion for a particular topic, or when they have grappled with a concept and then they finally get it. It makes it all worthwhile."

AITSL CEO, Mark Grant said, "It is the high-quality expertise of Australia's teachers that helps our students succeed. World Teachers' Day is important because, not only is the expertise of Australia's teachers recognised and celebrated, but it positively highlights the status of the profession.
"In Australia World Teachers' Day is on Friday 28 October. In the lead-up, we invite everyone to start visiting the virtual photo booth and to start sharing their messages of appreciation. Just don't forget to include #WTD2022 and tag @aitsl," Mr Grant said.
**Principal Campaign Ambassador, Matthew Johnson, President, Australian Special Education Principals Association (ASEPA) also said: "**Although parents, carers and students do regularly acknowledge teachers' impact on student learning, the groundswell of support across Australia on World Teachers' Day is phenomenal."
"I also encourage teachers to celebrate World Teachers' Day. In the disruptions and challenges of the past few years, it's an opportunity to stop, reflect and celebrate on your achievements, and those of your colleagues."
To find out more, and download the celebration toolkit, visit worldteachersday.edu.au