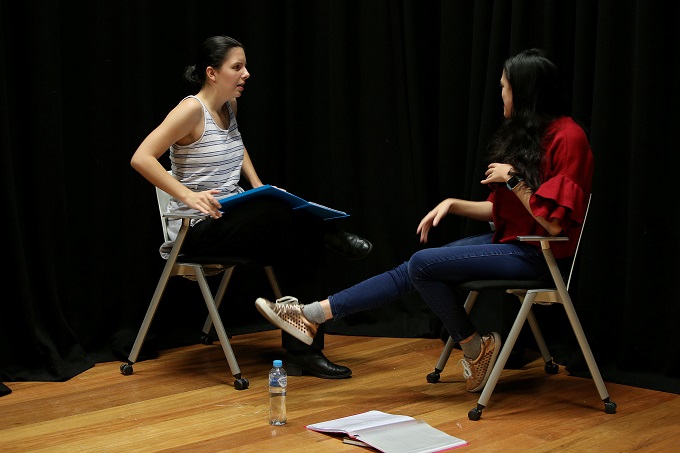 NIDA announces another investment in the creative practice of early career teachers in primary  and secondary schools with the successful Creative Ambassador's Initiative 2019. 
Applications are now open until 31 May 2019, with the program taking place in Sydney from  15–19 July.
The program welcomes all teachers employed in a primary or secondary school in the  first five years of their teaching career. There is no tuition fee for successful applicants, who take advantage of a week of masterclasses at NIDA to develop their skills to take back to the  classroom – as drama specialists, cultural leaders and creative teachers.
Successful participants work with leading artists, educators and academics, including Director,  Actor and Course Manager Lyn Lee, actor and director Shane Anthony and tutor, performer  Alison Bennett.
"Without creativity in the classroom, you fall back to the traditional "talk and chalk" style of  teaching and not all students learn that way," said teacher Rebecca Curtin from Eastern  Goldfields College in Kalgoolie, who took part in 2018.
"Connecting drama teachers from regional areas of Australia with new ideas, fellow teachers  and artists was one of the many successful outcomes of 2018," said NIDA Schools Manager,  Kate Sherman. 
The program is not just for teachers of drama or English. In Science and Technology there is an important creative aspect of design thinking.
"Students need empathy and social skills and  by giving them drama and arts-based education they able learn those skills and understand the  world around them," said Science and Technology teacher Lina Ponto from Marie Bashir Public  School in Strathfield, Sydney.
While NIDA is unable to cover travel, accommodation or living expenses, all tuition costs are  free.  The program is open to all teachers in the first five years of their teaching career. Apply here.