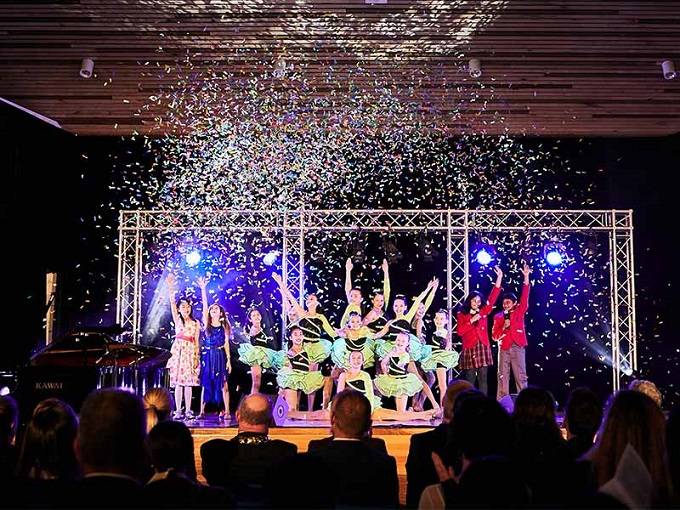 Education Week will be launched simultaneously on August 5 in the city and country with events at St Mary's North Public School and Dubbo College, Senior Campus.
Students will be centre stage at both host schools for the Education Week launch, highlighting the 2019 theme, 'Every student, every voice'.
The launch will be broadcast live with the event curated to move between the two host schools.
Department of Education Secretary Mark Scott said Education Week would be a great opportunity for public schools and teachers to showcase how student voice was recognised and amplified within their school community.
"Through the theme of 'Every student, every voice', we aim to highlight how the NSW public education system gives students the skills they need in order to have and express a voice and how as a system we are committed to listening to student voices," Mr Scott said.
"Student empowerment is at the heart of this process and reflects how a student's voice actively shapes their educational journey."
With 2019 the UN International Year of Indigenous Languages, Education Week will also highlight the crucial role languages play in people's lives.
The key messages for Education Week 2019 are:
Authentic participation
Student voice is more than just having a say. Valuing and actioning the ideas, opinions and expertise of all students has significant impact for student wellbeing.
Partners in learning
Student perspectives, experiences and aspirations shape and enrich our schools and communities and actively influence our decision-making as we strive to be the best education system in Australia.
Respectful relationships
Working collaboratively with other students and teachers our young people grow into engaged learners and ethical citizens able to contribute positively to their school and wider community.
Connecting communities
We connect our diverse communities by creating and sustaining inclusive, interactive learning environments that use advanced technologies to promote and extend student influence beyond the classroom walls.
Change makers
A culture of high expectations empowers our students to build a shared sense of purpose, self-value and belonging that will prepare them for future lives as active citizens in an increasingly complex and dynamic society.
Education Week 2019 will be held from Monday, 5 August, to Friday, 9 August.
For the second year it will include the Game Changer Challenge with 16 teams from across NSW coming together to address the question: How might we humanise technology?
For ideas on how your school and community can engage with Education Week visit the Teacher Toolkit.