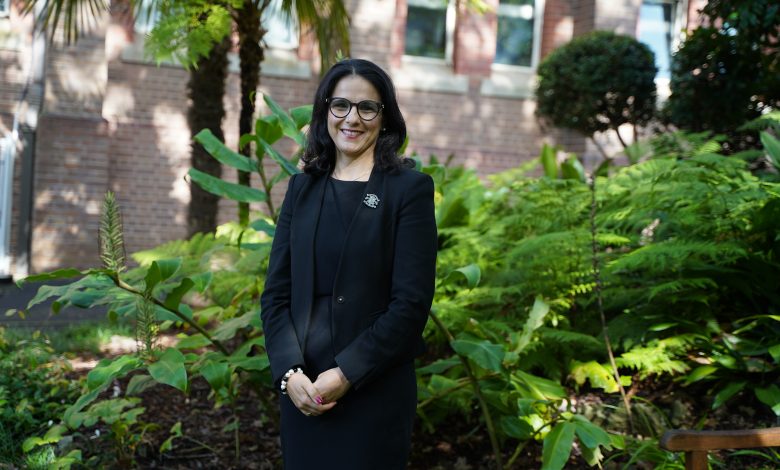 Australia has more than 190 boarding schools, with New South Wales and Queensland boasting the largest number of borders. For many students, boarding provides access to education and extra-curricular opportunities not available in their home town. For others, boarding alleviates time pressures associated with commuting too and from school, allowing more time for study, and attend rehearsals and training sessions.
Read the latest issue of School News HERE
Boarding can help students develop life skills, including resilience, looking after personal property, managing finances and living within a community. A student's worldview can also be expanded by boarding, as they are exposed to people, culture and attitudes which may be different to their own.
Kath Walton's daughter Sabine boards at Loreto Normanhurst in Sydney. Ms Walton said convenience, access to a quality education and a supportive community make boarding a great choice.
"We have always loved Loreto Normanhurst as a school, however the daily commute from our home would have been quite long for Sabine. This made boarding an appealing choice for us as a family and ensured Sabine would have equal opportunity to her brothers who also boarded at other schools," said Ms Walton.
Sabine echoes her mothers sentiments.
"The best thing about being a boarder is the community, and that every girl brings different talents and skills to the Loreto Normanhurst Boarding School"
"Living as a boarder has also provided me with greater accessibility and ease in participating in extra-curricular activities. This has allowed me to take advantage of a wider range of opportunities, such as joining the boarder choir, engaging in community service projects, and participating in various recreational pursuits."
Recent years have been challenging for boarding schools and boarding students. COVID restrictions meant many students were unable to travel home to see family members, and were instead confined to the boarding house. International student numbers also declined, as travel restrictions made attracting and retaining these students difficult. The Australian Boarding School Association reports that international student numbers dropped  from close to 2120 at the start of 2020, to 1070 in 2022. In this climate, many schools re-thought the traditional model of boarding schools, offering flexible options to attract more students. Weekly and casual boarding for a few nights each week provide an alternative to term-long boarding.
In 2018, Loreto Normanhurst introduced a fully flexible boarding model to allow families to choose the boarding arrangement that best fits their needs. Director of Boarding at Loreto Normanhurst, Mrs Kate Kovacs said the school has seen an increase in Sydney-based families choosing boarding.
"More than just a program, our boarding school is often referred to as the heart of Loreto Normanhurst. Undoutedly, it is this sense of community, the lifelong friendships formed, and the academic support and extra-curricular opportunities that attract Sydney families to consider city boarding," Mrs Kovacs said.
National Boarding Week runs annually in Australia, this year from May 16 to May 21. Boarding students will enjoy a range of activities at their school to celebrate their boarding communities.