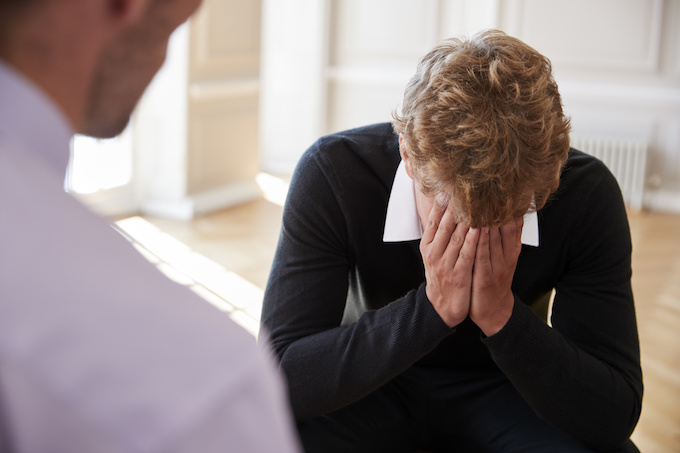 Almost one in two marriages in Australia end in divorce. It's estimated that in Australia, one in five children under the age of 18 have a parent living elsewhere. This represents around one million Australian children.
For many children, their parents' separation and divorce is a stressful time. Children have different experiences and reactions and bring these into their classrooms. Children's social and emotional well-being, and learning can be affected for many years. At this time, it may be difficult for parents to provide the support their children need as they deal with their own stress.
Teachers and schools can help children make positive adjustments. Teachers see these children the most each day apart from their parents. They're in an ideal position to provide support when needed. But they may not know how to help in these situations. Our study provides some helpful strategies that have proven to be successful for teachers.
Negative impacts of divorce
Much is known about the short-term and long-term effects of separation and divorce on children's social and emotional well-being and learning. But there is little known about these children's experiences at school. There is even less known about how their teachers work with them.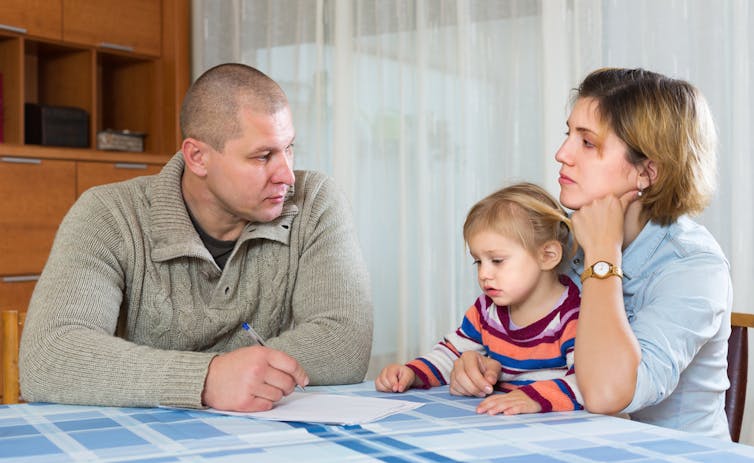 Related studies have shown having a support network that includes children's teachers can promote resilience.
Another study found children talked to their teacher so their teachers were aware of their situation. Teachers could then offer support if needed.
Other studies showed children felt secure when the daycare and school environment was friendly, structured and predictable. While these studies provide some awareness, little is known about teachers and their interactions with these children to promote well-being and learning. This provided the motivation for our study.
Our study
Grounded theory research design was applied in this study. Grounded theory is a useful methodology to use when little is known about the topic. It explores the perspective of participants – this could be through interview, focus groups, journalling or observation, although many researchers rely on interviews.
In our study, teachers from multiple government schools in regional Victoria were interviewed. During the interviews, teachers talked about their experiences with children in their class whose parents were separated or divorced.
Useful strategies for teachers
Our study showed teachers were firstly concerned with children's social and emotional well-being. They believed when children felt safe and secure they could learn. Importantly, the support teachers in our study provided varied depending on the different needs of children and their families, as it should.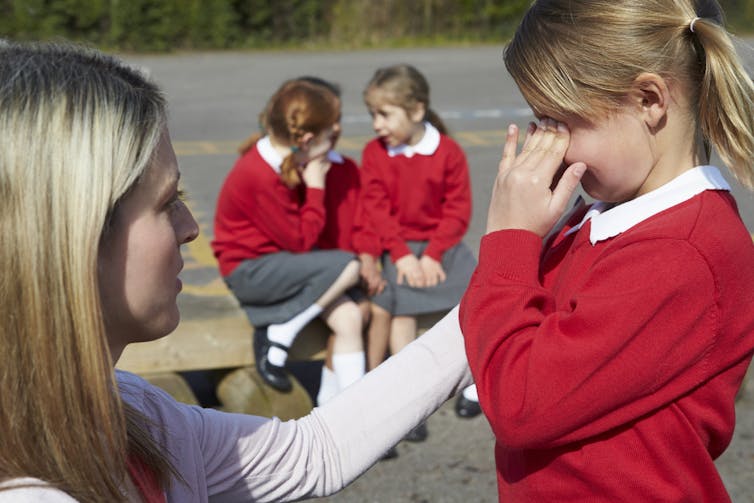 Useful and effective actions teachers in our study took included:
developing an understanding of children's reactions to their parents and divorce by reflecting on their observations and conversations with children

developing an understanding of the type and effect of parents' stress

having private conversations with children, asking if they are OK, being a good listener, letting children talk, and providing reassurance

arranging one-on-one time with a teacher aide to provide emotional support or to help them settle into the day

being available for children and parents to speak to

creating a safe, friendly environment where children feel free to talk

developing friendships with children and families so they can feel safe and secure to talk to them

communicating with parents about how their child is going emotionally, socially and academically at school

referring children to the student welfare coordinator when necessary for additional support

talking about catastrophic scales to help children put their problems into perspective on a scale from zero to ten where zero is no problem and ten is the worst problem ever

being consistent with school routines, rules and expectations

making sure the child is included in supportive friendship groups, both in the classroom and playground

making activities and communication inclusive – for example, not always saying "tell mum" but instead saying "tell the person who packs your lunch" or "does your homework with you"

having flexible expectations with the child's school work

arranging tutoring for the child with the teacher, other parents, peers, and teacher aides

getting financial support through the school welfare budget or community organisations for resources, food and to help pay for school excursions and camps

providing encouragement for children to make good decisions and to manage their own behaviour.
Teachers can buffer the stress of divorce or separation and help children adjust to their changed family arrangement. The strategies for teachers identified in this study can help teachers support children and families through these unsettled times.
The actions teachers take are important in increasing the bonding between children, families and teachers. Teachers must consider the uniqueness of children and their family situation as they promote resilience and coping skills, encourage a realistic and positive outlook, and decide which of these strategies to use.