News
VIC schools re-open with anti-violence & student safety prioritised
One million students head back to in-person class this week as the VIC government pushes to get schools 'back to normal'.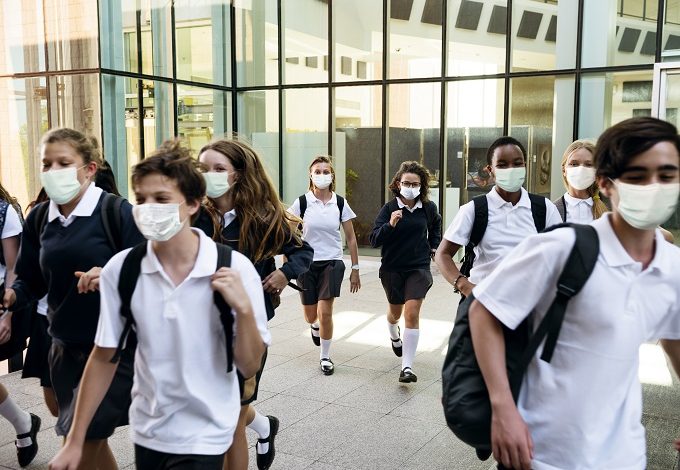 As part of their 2021 school year, students will learn about the impact of violence and coward punches through a series of Be Wise Education presentations, the Andrews Labor Government has newly announced.
Minister for Education James Merlino revealed $150,000 will support the Pat Cronin Foundation to expand its Be Wise Education program.
Minister for Education James Merlino said:
It is vital to educate Victorian students that violence is never the solution and just a single punch could take a life."

We're helping our students make wise decisions – for their sake, and to make our community safer."
The funding will help deliver 200 presentations to government and non-government schools in 2021.
The Pat Cronin Foundation was established by Matt and Robyn Cronin in memory of their 19-year-old son who died from a coward punch on a night out in Diamond Creek in 2016.
The Pat Cronin Foundation and the Be Wise Education program were established to help end the coward punch by helping young people to make wise decisions.
The program complements the Victorian Curriculum F–10 delivery of personal and social capability curriculum, and provides students with resources and presentations to raise awareness about the drivers and consequences of social violence and how their actions could impact on other people.
Ambassadors of the Pat Cronin Foundation include sporting heroes Matthew Richardson, Kevin Sheedy and Andrew Gaze.                   
Founder and Chair of the Pat Cronin Foundation Matt Cronin added:
The government's investment in the Be Wise Education program helps us with our core mission to stop social violence and end the coward punch.

Our presentations help empower students by giving them an understanding of Pat's story and fostering discussion about anger, aggression and strategies to deal with these issues.
Road and transport safety also a priority
This year, safety near schools is being boosted with new electronic speed limit signs and pedestrian upgrades at 55 schools across the state, as part of the Victorian and Australian Governments' $19.5 million Pedestrian and Safer Schools Program.
Works are already underway to install electronic signs outside Cardinia Primary School and Clyde Primary School in Melbourne, and at Tyers Primary School in Gippsland.
Parents are urged to set a good example for children by safely entering and exiting parked cars, only using designated pedestrian crossings and obeying the direction of crossing supervisors.
To further improve safety on the public transport network, Metro Trains will ramp up safety awareness programs for schools, conducting 250 classroom sessions this year to teach students about rail safety, the dangers of trespassing and disobeying level crossings. 
Students aged 12 years and over must wear a face mask when travelling on trains, trams and regular bus services to help slow the spread of coronavirus. To help keep the community safe on the public transport network, high touch surfaces are being cleaned regularly and trains, trams and buses deep cleaned every night.
 Minister for Public Transport, Roads and Road Safety Ben Carroll said:
School-aged children are some of our most vulnerable road users – and we all have a responsibility to keep them safe when they're travelling to and from school. That means everyone slowing down and paying attention around school zones.

We're playing our part to keep school communities safe – delivering new electronic speed signs and safety upgrades in school zones, while Metro Trains delivers its school safety awareness program to even more Victorian students.