News
Teacher's Desk
Teachers face "very real"threat to wellbeing
An industry professional has warned teachers face a "very real" threat to their mental wellbeing amid concerns schools in NSW and Queensland could soon confront a COVID-19 crisis similar to that in Victoria.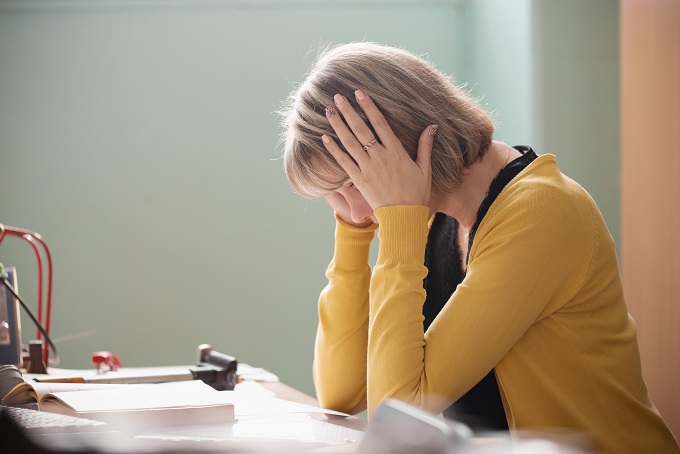 Schools in Victoria were forced to return to a remote-learning model in early August with the State Government battling a second wave of the coronavirus pandemic.
Other states have so far avoided widespread closures but in recent days schools in both NSW and Queensland have been locked down after people who tested positive for COVID-19 were linked to the individual facilities.
Queensland Teachers Union president Kevin Bates said while a second widespread shutdown of schools appears unlikely in Queensland, the ongoing uncertainty is taking a toll on teachers.
"People are anxious and the concerns they have are very real," he said.
 There are massive additional workloads associated with remote learning and that takes a toll.
In Victoria, teachers have reported a significant increase to their workload with a University of Melbourne study revealing some are working more than 20 hours extra per week.
Research also reveals the workload increase is impacting on the health of teachers who have had more WorkCover claims approved for conditions, such as mental injury, related to the pandemic than people in any other profession in Victoria.
In the lead-up to the second lockdown, the insurance body accepted 78 claims related to coronavirus with almost 35 per cent of all claims made by people in education and training.
"There is a lot of stress and anxiety," Mr Bates said.
So far we have been fortunate but there is a sense of inevitability that we will see more schools closing and teachers just can't flick the switch and go to remote learning, it requires a massive shift.  
"Any closures will have an impact on teachers and principals."