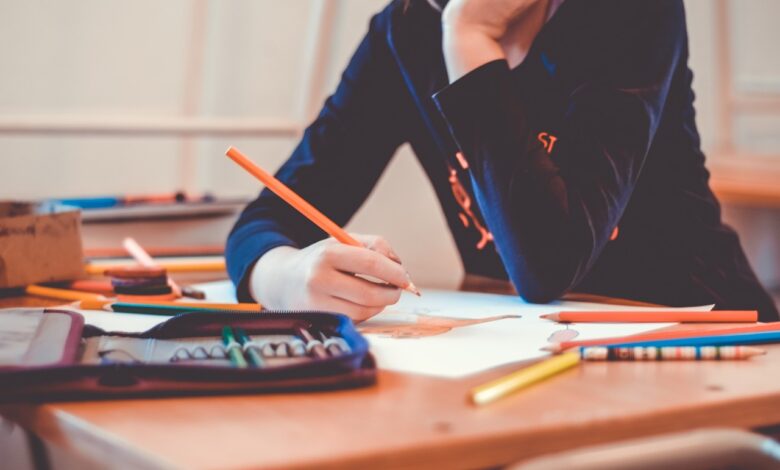 Countless hours and endless creativity are put into creating resources for the classroom, and for some teachers, it seems a shame to let all that effort go to waste. Stories of individuals making hundreds, even thousands of dollars selling their resources on sites like Teachers Pay Teachers seem to make a good case for selling resources, but is it really as simple as creating an online shop and watching the money roll in?
Jewel Pastor has been a middle school teacher for twenty years and an entrepreneur for ten. She sells teaching resources on her own website Jewel's School Gems as well as Teachers Pay Teachers (TPT). She is also one of the administrators of the Facebook group 'TPT Down Under Tribe', an online group helping other teachers manage the minefield of TPT.
"I started the TPT Down Under Tribe many years ago to have a safe place to ask questions and express opinions," explains Pastor. "We've weathered so many issues together in the group. Dwindling sales, algorithm changes, negative feedback, marketing challenges, and copycats are some of these issues to name a few."
Selling on Multiple Fronts
While there are benefits to setting up shop with an established platform like Teachers Pay Teachers, many sellers, like Pastor, also choose to sell through a private site as well.
"I sell on TPT and my own websites as I like the idea of having multiple income streams. Though I love selling on TPT because of its ability to bring buyers to my store much more easily than doing it own my own, the reality is I don't own the site, so I have no control over algorithm and policy changes. Also, at least in my own sites, I can highlight my own products without worrying about competition. The truth remains, though that my TPT earnings are much higher than what I make on my own websites."
Melinda Crean is a former primary-school teacher and teacher trainer and founder of Top Notch Teaching which focuses on evidence-based literary instruction. Like Pastor, Crean sells resources from multiple sites, including her own website and Teachers Pay Teachers.
"When I started in 2011," explains Crean, "I chose TPT because it was a well-established platform with user-friendly features and plenty of resources for sellers, including video tutorials and a seller's forum where advice and tips are readily shared. I later expanded to include my own website, although it presented a steeper learning curve without the same level of technical support for customers."
Crean echoes Pastor's caution when it comes to establishing a shop on TPT: "One warning is the challenge of gaining visibility for new resources on platforms like TPT. It can be a competitive marketplace, and new sellers may appear less prominently in search results. However, my advice is to stay persistent and consistent. Regularly add new products and actively market them, even if it's through a single channel like Pinterest. Building a reputation and customer base takes time, so patience is key."
Know your contract. Know your copyright

Quite apart from any technical or competitive matters involved in setting up a shop to sell resources, Crean says the most important issue for current teachers is understanding their rights and obligations regarding the copyright of resources they have created.
"First and foremost, I advise current teachers to be cautious about copyright and intellectual property issues. When using specific images, clipart, or other materials, ensure you have the appropriate licenses to use them, especially in commercial products. Read and understand the terms of use, as they may dictate how these resources can be utilised, including digital products and attribution requirements," advises Crean. "Additionally, teachers must consider their employment contracts and school policies. Some schools may assert ownership of resources created by teachers for their classes."
Claire Ramsay is an IP lawyer at Integrated IP Law and she warns people about assuming ownership when it comes to intellectual property (IP) rights, including copyright.
"Never assume that you own copyright just because you created a work. While copyright might be automatic for some, like writers and artists working independently, for teachers and others (such as photographers and graphic designers) working under employment contracts, the rules are different. This is because the contract terms usually set out who owns the IP, and these will take precedence over the general ownership provisions in the Copyright Act." Claire Ramsay
School News spoke with three state education departments regarding ownership of teaching resources and there was strong consensus that when resources are created by a teacher for use in their classroom, those resources are owned by the Department of Education, not the individual teacher.
"The department's official policy regarding IP/ownership of teaching materials is covered in section 10.3 of the Code of Conduct, including several examples of appropriate and inappropriate conduct," stated a NSW Department of Education spokesperson. "The code states that anything 'employees develop, invent or create, either alone or in collaboration with others, in the course of their work with the department remains the department's intellectual property. This may apply even if employees develop material in their own time or at home.'"
"The ownership of resources is determined by the purpose for which they were created, rather than when and where they were created," clarifies Raechelle Lee, Executive Director Strategy and Policy, Department of Education (WA).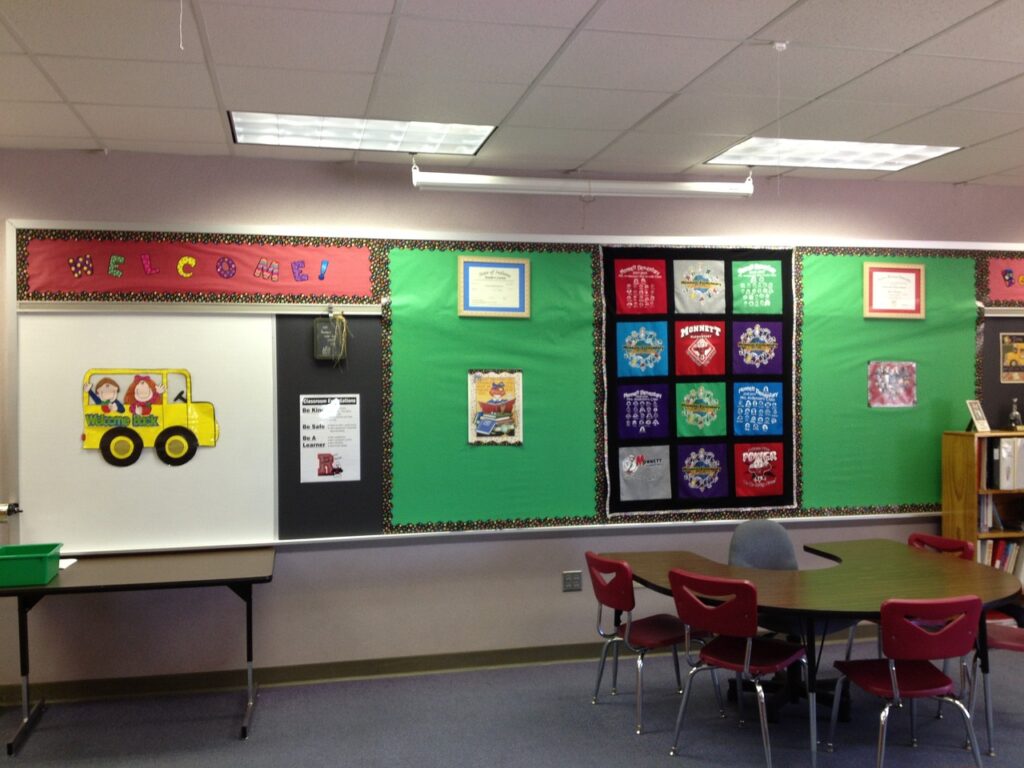 So Can Teachers Still Have a Side Hustle?
The short answer to this is yes, but only if the teaching resources you are creating and selling are different to the ones you use in your own classroom.
"Seeking approval and clarifying the school's stance on selling materials is essential. Ensure that no school resources or teaching hours were used to create these resources," says Melinda Crean.
Creating resources for a niche topic different from your day-to-day teaching work is one way to avoid IP or copyright concerns.
"I sell teaching resources mostly focused on STEM education. My favourite of these are my Bible STEM challenges as there were nothing like them on TPT when I developed and first started selling them," says Pastor.
Education Departments are also not against teachers selling resources they have created, provided they follow the rules.
"Teachers are able to create teaching resources in a private capacity and make them available from sites such as Teachers Pay Teachers, providing they abide by the Department policies and directives that relate to these activities," says Raechelle Lee, Department of Education (WA). "Some of these requirements include ensuring that the resources are created in a staff member's own time using their own materials; the resources are not used in a staff member's school or with their students; and no Department intellectual property is used in the resources. Department of Education staff need to apply for approval for secondary employment, so this may also be a consideration for staff looking to gain a secondary income."
"If any of our teachers still want to earn extra income from selling resources, they need to declare any possible conflict of interest or secondary employment to their workplace manager in line with the Code of Conduct," adds a NSW Department of Education spokesperson.
Advice for Teachers Starting a Side Hustle
There are a number of sites where educators can sell teaching resources in addition to Teachers Pay Teachers such as Etsy and Teacherly.
"Regarding other platforms, it's essential for teachers to consider their unique needs and goals. Each platform has its strengths and audience," explains Crean. "TPT is excellent for educators looking to start quickly and tap into an established community. However, having your own website offers more control over your brand and a different audience. It might be beneficial to explore multiple platforms to reach diverse markets."
"Learn as much as you can about the marketplace, product creation, and marketing before plunging headfirst into selling," adds Pastor. "This will save you time, effort, and money down the line as you wouldn't have to redo as many things. It's also important to have a niche as you'd want to be seen as an expert on something and build a relationship with your ideal buyers."
While most teachers won't be able to give up their day job, it can be a viable income stream for those with original ideas and the time to create.
"I want to encourage teachers who are considering selling their resources to believe in the value of their work," says Crean. "The materials we create have the potential to benefit educators and students worldwide. Share your knowledge and expertise, and don't be discouraged by the challenges you may face along the way."
Related Story: How to be a Teacher with a Creative Side Hustle