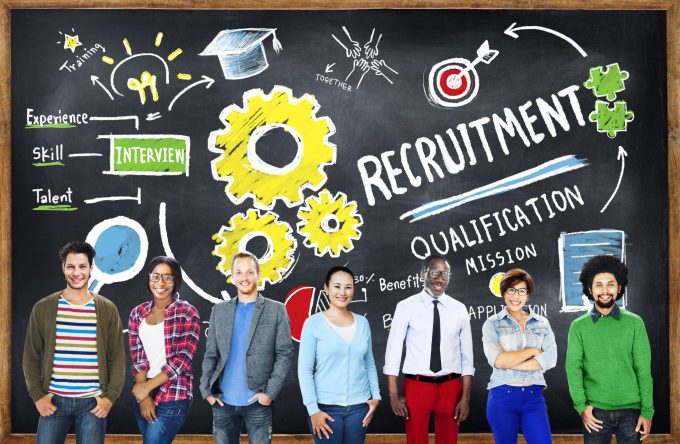 Schools want to employ the best teachers to nurture and educate their students and align with the culture, but how do they find the perfect match?
Sifting through resumes may offer insight into a candidate's background and experience but what about their personality, the culture fit and rapport with students?
Face-to-face interviews may give a feel for a person's demeanour and communication style but what about their classroom skills?
Finding the perfect fit for your school can be a time-consuming endeavour which can often detract hours from other important work.
Someone on staff has to post the advertisements, shortlist the candidates, arrange interviews and scrutinise candidates' references and backgrounds.
Then there's always the concern of how long the new teacher's tenure will last, with schools reluctant to continually replace departing staff.
Government figures show the most popular method for sourcing prospective employees is through jobs boards followed by word of mouth.
Recruitment agencies are the next favoured option alongside newspaper advertisements and company websites.
Frontline Education agency owner Graham Howard says the search for the best teacher recruits is becoming increasingly competitive for schools and universities; and the issue is exacerbated at different times of year and even more so when recruiting for regional positions.
The recruitment challenges faced by clients in the education sector – such as tapping into a rich pool of candidates, finding committed recruits, getting the right culture fit, filling vacancies in a speedy manner and spending time and money on the process – are becoming even greater with fewer graduates in education and an ageing population.
"Recruitment agencies can take the headache and work away from schools by undertaking the entire process on behalf of clients," he says.
Graham explains there are a number of benefits to using a specialist education recruitment agency:
Experience and expertise
Specialist agencies are ideally placed to understand the vagaries of the education industry. A specialist agency can also be a useful resource if you need permanent, short-term or casual talent at short notice, as they know where to source strong candidates quickly.
Cost effective solutions
Agencies are well positioned to identify, screen and shortlist ideal candidates in a systematic and streamlined way to save you time and money. Significant savings arise from reduced time to hire, ensuring you only interview candidates who meet specific requirements – greatly reducing the burden on in-house staff.
Wider reach
Finding someone who fits your company culture is just as important as identifying the right skills and experience. A specialist agency will get to know who you are and what your school or university is trying to achieve before finding candidates who are a great fit for your team. Specialists also have access to a broad pool of talent. Candidate relationships built up over years ensure agencies have extensive networks to call on.
Knowing your brand
Today's job seekers are discerning, and actively seek out schools with a strong, ethical, contemporary culture. Agencies can help promote your brand to reach the right candidates.
Break
"However, choosing the right recruitment agency may seem just as daunting a task as employing a new teacher," says Graham.
"With so many agencies competing for business and offering different services, schools have to undertake research when deciding not only whether to hire a recruitment agency but which one to select."
Graham advises to do your homework before selecting an agency.
General or specialist
Find a specialist agency with in-depth knowledge of the education industry. Such agencies have built up a bank of knowledge regarding industry requirements as well as the skills and temperament needed for candidates to succeed.
Value for money
Cost isn't the only factor, but it's important to know that your chosen agency can deliver affordable, cost-effective workforce solutions.  Quality agencies can tailor-make a recruitment package to suit your school's needs. Don't be tempted by 'quick and cheap' options which cut corners and may ultimately fail to deliver.
Experience counts
Choose an agency with an established presence and national reach. This allows the agency to access available talent in different cities and states. Agencies with experience and hard-won expertise have extensive networks capable of sourcing top candidates with premium skills.
What they undertake
When engaging a recruitment agency, it's important to know exactly what tasks they will be undertaking for you.
­­­­­
Finally Graham explains that teacher recruitment is not just about ticking the boxes with regard to skills and qualifications.
Finding that "perfect match" is just as much about choosing the candidate who shares the values, goals and work ethic of your school.
"Know what your school needs and what the candidate must demonstrate," he says.
"Carefully frame your interview questions so you can determine if they are the right cultural fit.
"And show the candidates around your school, introduce them to staff and watch their body language.