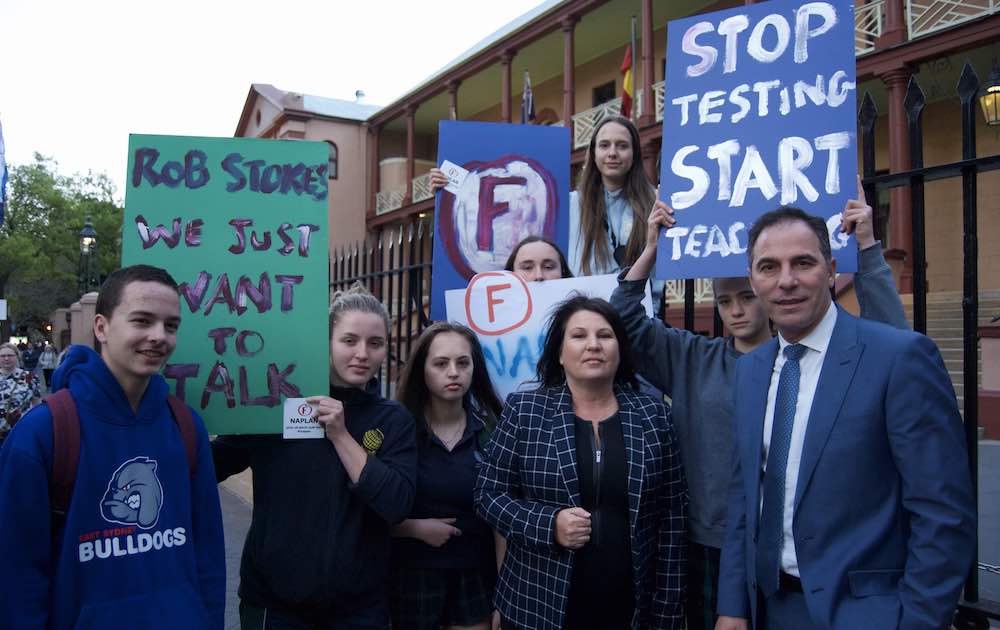 Protesters, including mums, dads, grandparents, teachers and students from H.O.P.E – (HSC, Opportunity, Potential 4 Everyone) met outside Parliament House in Macquarie Street in September to protest the new HSC policy, which will deny students from sitting the HSC based on test results from year nine.
School News caught up with Martine Beaumont, who has been leading the campaign and she said the protest was a great success.
"The protest was about hearing from the children; we heard amazing speeches from eloquent year nine students, from both public and private; and regional schools, about what this policy means for them and how it was impacting them."
Their other main focus was to get a meeting with education minister, Rob Stokes to present some 15000 comments from families. Finally, they were granted a meeting and were able to present their case.
Ms Beaumont says something people seem to be missing is that NSW system, which is modelled on the WA reforms, has some vital differences.
She says WA students were given support and training to help them meet the standards, while NSW students have received none of this support.
She added that all the funding directed at early literacy and early intervention, began once the current year nines were in late primary: 'They have had no benefit from any of this funding in early literacy – yet are being asked to meet the same standard."
HOPE representatives discussed alternatives with the minister and advisors, including a separate literacy and numeracy qualification to sit alongside the HSC. Talks continue.