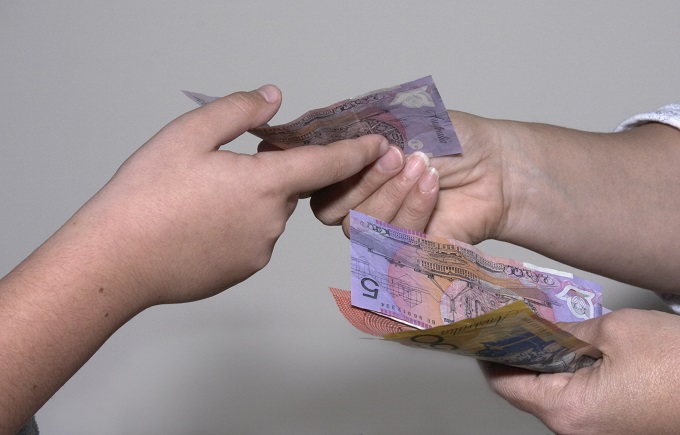 Schools increasingly rely on fundraising to afford new technology, resources and upgrades.
For large schools with active community engagement, a couple of events each year may be enough to generate the additional funds required. For smaller schools, it can prove more of a challenge. One-off events can be fruitful but there are more sustained ways to fundraise that enrich the fabric of school community engagement and can take place throughout the year with less fuss. They often integrate with events too!
How does outsourced fundraising work?
Some companies specialise in supplying products to schools, specifically for fundraising. Schools can reach out to them with their fundraising goals and find out which products, approaches and fundraising initiatives might work best to achieve those goals. There is a wild array of possibilities here. Schools can place an order for well-known brands of chocolate, drinks and snacks, household products, school stationery items or sustainable products like keep-cups and reusable straws. The next step is to distribute them for students to sell within their communities. E-commerce options are even available so that payments can be made electronically, sending third-party reminders to parents about fundraising goals and initiatives so that schools don't need to send students home with letters or hold out for cash donations.
When you place an order for outsourced fundraising products, you may receive free promotional materials to distribute to your fundraisers, and you can mark-up the products to maximise profitability. Many of the suppliers will buy back unsold stock so that you aren't left in the lurch. Sustainable products, like produce bags, reusable coffee cups and straws are popular items that could work particularly well if your fundraising goal is linked to sustainability (perhaps an investment in your STEM equipment or saving for a solar array).
Don't forget that students should wear their uniforms if they will be fundraising in public, both to present a professional image for the school and to boost confidence and a sense of pride. Students should always be accompanied by an adult when fundraising, so encourage students to buddy up or get into teams that make parent chaperoning easier to manage. Keep records too, so that you can identify best-selling products and spot your fastest selling little fundraisers. You can shuffle products around based on popularity and the success rates of other students/groups.
See a need, fill a need
Outsourcing products that your wider community, parents and friends would purchase anyway is a great way to fundraise. Even if you mark-up products, knowing they are supporting a school initiative should make selling the products more seamless. Household items that families use every day like sunscreen, lunchboxes, toothbrushes, kitchen supplies and bin bags will always sell so use your imagination when hunting for products but keep your audience in mind. Do parents tend to loiter during pick-ups and drop-offs? This could be a good opportunity to have snacks, drinks and reusable beverage items for sale. Bumper stickers for cars and other branded keepsake items also work well. 
Pre-orders are your friends
Minimise effort and maximise profits by incentivising pre-orders. The easier you can make it on parents, the better. Sending students home with a box of stuff to sell without warning and with a tight deadline won't win over mums or dads. Think about whether you'd prefer to invite parents and students to order in advance or maybe a strategic stall set-up will get the job done. People are more likely to make online orders with you if they are familiar with the products.
Have you tried tasking a business studies class to market some fundraising products? National vendors can also help you create a fundraising website with an online ordering system, product stock list and rolling calendar of events.
Goals and motivation
Make a big deal out of anyone who's selling well, meeting or exceeding targets and getting your school closer to that big goal by handing out incentive rewards. Experiential rewards can work well; for instance, allow your top selling students to do something fun or decide the theme of an upcoming school event.
Aussie families are doing their very best to create a sustainable future for themselves and their children. A fantastic way to encourage this behaviour and support your school fundraising endeavour is to partner up with local businesses and bigger vendors that specifically offer sustainable items for schools and other groups to sell. Many of the products available include first aid kits and reusable coffee cups, seed bombs, beeswax food wraps, produce bags, steel straws and a variety of others.
This is a very cool way to help fund a specific project like installing solar panels, buying sports equipment or taking students on a sustainability-related school trip because it aligns with your school's goal.  Not to mention you also get to supply homes with functional items.
Fundraising events that stand out of the crowd
You can rent and purchase all sorts of activities, inflatables, mazes, games and experiences like gladiator set-ups, rock climbing walls and even dunk tanks that will give your fundraising event plenty of unique selling points to get parents, families and wider community members through the gates. Generate some competitive appeal by sorting entrants into teams and score throughout the day.
Make novelty items available at school fun days, discos, fetes and free dress days. You can team up with a company that supplies novelty items or design your own school memorabilia. There are a huge variety of knick-knacks you can sell that kids go gaga for, such as glowsticks, tumblers, sunglasses, and packs of cards.
Don't forget to send reminders and updates with a steady stream of photos through your newsletter, text, Facebook, assemblies or even signage.