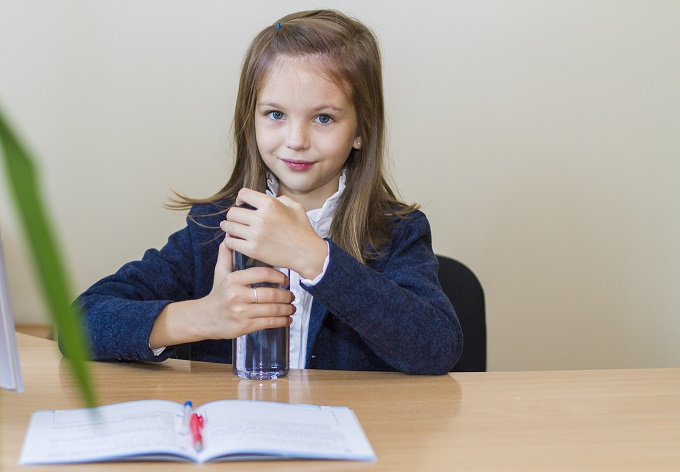 How many of your students drink coffee or energy drinks?
Caffeine is probably the most accessible stimulant consumed by children and young people. A 2017 study on energy drink consumption among New Zealand adolescents found that 35 percent of high school students had consumed energy drinks in the past week and 12 percent had done so four or more times that week. It's harder to quantify how many teenagers drink coffee and other caffeinated drinks on a regular basis, but a US study in Pediatrics journal placed the figure at 73 percent.
Caffeine isn't just an issue because of links to anxiety and impact on growth; it is a diuretic. Students consuming caffeinated beverages are more likely to be dehydrated and even mild dehydration can impact a child's ability to learn, cause headaches, lethargy and irritability. A recent Harvard study warned that children and teens are simply not drinking enough water, and advocated for schools to come up with ways to keep kids and teens drinking plain water throughout the day.
Pencilling in water breaks
A good strategy for schools could mean scheduling water breaks throughout the day, even during class time. Where is the closest drinking water fountain or bubble from each classroom, or the library? If it is going to take too long for a student to fill up their water bottle during a lesson to allow them to do so, then the fountain or filtered water access is likely too far away or you need to look at increasing water options. Distributing personal water bottles for students to fill up during the day, or making it compulsory for students to have water with them during lessons could encourage hydration.  How about incentives for remembering to bring their water bottle to school, like extra reading time or tokens students can 'cash in' for privileges.
Tips for becoming a water conscious school:
Follow our lead: encourage teachers and staff to drink water during class and in staffrooms. If teachers drink coffee and sugary soft drinks around students, it normalises the behaviour.
Have water-themed fundraisers and school events. Avoid selling drinks, except for water, at sporting and other events. Make sure there are water options and prioritise 'dressed up water' instead of soft drinks by infusing it with fruits and sugar-free
Make it a challenge. Get students involved in making the rules and work towards becoming a water-only school. Year groups could compete to find out who can drink the most water in a term.
Industry take
Trang Do spoke with us from Britex, to explain how schools can choose which water options will suit them best.
Drinking solutions for schools can range from wall-mounted, floor-mounted, trough-style, pedestal fountains, or even refrigerated styles, and can be installed both indoors and outdoors. AS1428 compliant/ accessibility options should be considered for all-inclusive use.
Stainless steel troughs and fountains with radiused edges provide safe, easy-to-clean and vandal-proof benefits. For younger users, I recommend lever activated drinking bubblers with anti-bacterial rubber mouth guards for hygiene and added safety. High school users have a wide range of sturdy cam or push-button activated vandal proof bubblers to choose from too.
On the other hand, fountains/ troughs are low maintenance, eco-friendly, convenient and add value to a space. Space-saving initiatives want bubblers designed with in-built bottle fillers in bright and bubbly colours, in-keeping with a pre-primary/primary learning environment. Lead-free, safer tapware that is produced from stainless steel is understandably popular as standards for drinking fixtures in schools change. Lead-free options will likely extend from tapware through to sanitary fixtures as well.
Bibo Water specialist Peter Molloy discussed staff options and pro-water strategies with us.  
When it comes to supplying thirsty students with lots of readily available drinking water it's hard to go past the traditional water fountain either stand alone or multiple outlet trough types. The key is to have these strategically located around the school for quick and easy access. There is a huge range of products available in the market and the best designs have hygiene guards to prevent contact with the actual outlet.
For outdoor areas, the latest trend has been towards filtered drinking water stations such as the kind seen at public beaches and parks. These have high flow carbon filtration systems to remove chlorine, lead, and other contaminants from the water and generally incorporate both a water fountain for drinking and bottle filling outlets. Another advantage of these systems is that they feature billboard panels that can be branded with the schools name, logo, and hydration or recycling messages.
For the staffroom and office areas the traditional choice for chilled water has been 15L bottled water coolers although these have been in decline for many years in favour of plumbed in filtered water (point-of-use) coolers. More recently, a number of schools have opted for undersink boiler/chiller systems with an above sink tap dispensing filtered chilled and boiling water. However many find these systems are expensive to purchase and have serviced. The latest trend is towards lower cost countertop water dispensers that filter, purify, chill, and boil water for both cold and hot beverage needs. These more portable systems are ideal for staff kitchens, office areas, and teacher refreshment stations.