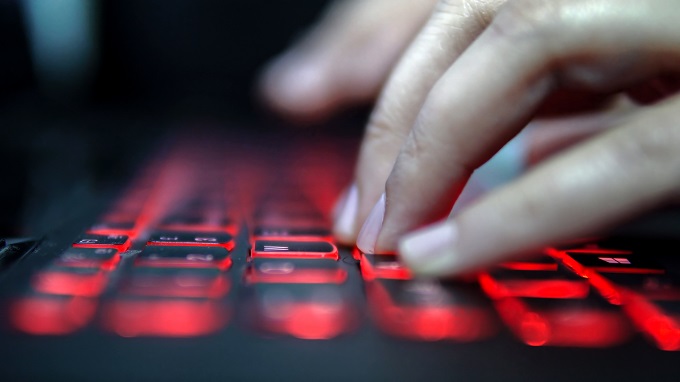 The Federal Government has launched cyber security-focussed high school programs to encourage students toward STEM career paths.
The P-TECH program offers secondary school students an industry supported pathway into a STEM related post-school qualification, including mentoring, work experience and practical training.
Camberwell High School in Melbourne will receive funding to host an advanced STEM learning program focused on cyber security, as part of the $5.1 million  pilot program. Meanwhile, a new site at Joseph Banks Secondary College in Banksia Grove will also specialise in cyber security.
Federal Member for Pearce Christian Porter said demand for cyber security professionals was growing exponentially, bringing with it exciting new opportunities for young people.
"Through the P-TECH program, students at Joseph Banks Secondary College will be well placed to capitalise on this growing demand by developing the necessary skills and experience that they will need to find work in this critically important new field," Mr Porter said.
"Some will want to go on and further expand their skills through tertiary study, while others will leave school ready and able to pursue employment opportunities in the cyber security sector, including with the school's industry partners."
Minister for Education Dan Tehan said: "The P-TECH program gives students exposure to STEM-related industries by working with people from those industries."
"It creates a strong link between what students learn in a school and the skills they will need to succeed in their chosen career.
"Encouraging a generation of Australian cyber security professionals is good for our national security, good for the economy and good for the young Australians who pursue careers in this area," Mr Tehan said.
Member for Kooyong Josh Frydenberg said the cyber security sector was expected to create an additional 18,000 jobs by 2026.
"Camberwell High School students will be offered mentoring, work experience and practical training to improve their cyber security skills," Mr Frydenberg said.
Joseph Banks Secondary College principal Eleanor Hughes said students participating in P-TECH would be able to make connections with employers and build skills that would open doors to a career in cyber security.
"The support of our industry partners means students can be involved in authentic project-based learning, both at school and in the workplace," Ms Hughes said.
The Australian Cyber Security Growth Network (AustCyber), part of the Australian Government's $230 million Cyber Security Strategy, has been instrumental in coordinating the involvement of businesses from the cyber security sector.
CEO of AustCyber Michelle Price said the new P-TECH sites offered a unique opportunity for students to develop the skills they needed to pursue a career in cyber security.
"We need more secondary school students to develop skills aligned to the diverse range of careers cyber security has to offer and the P-TECH initiative is really helping to build a talent pipeline of tertiary educated and work ready young people entering the sector," Ms Price said.
"The P-TECH cyber security site demonstrates how government, industry and the education sector can come together in partnership on initiatives that aim to develop a cyber smart nation backed by a cyber secure workforce."
The Government's industry and education partners include:
Asterisk Information Security

BHP

Trustwave, an Optus company

Diamond Cyber

Kinetic IT, and 

North Metropolitan TAFE.