Health & Safety
Are we overestimating the vape problem?
What is the real problem with teenagers believing that almost 90 percent of their peers are using vapes?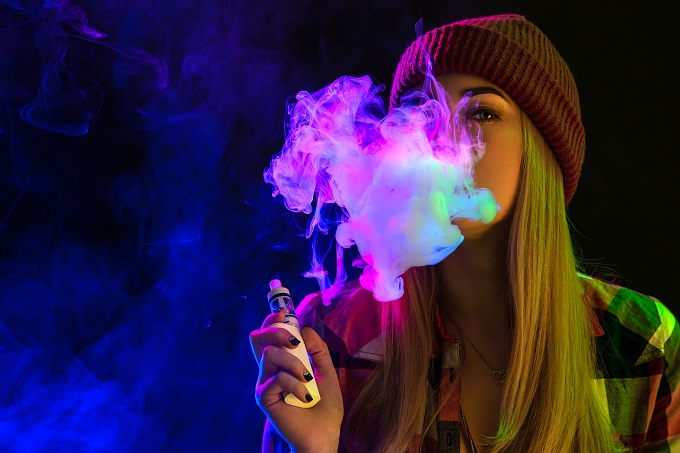 'Reality Now' is a drug and alcohol program operating in secondary schools across NSW and SA. More than 7350 teens from Years 7 to 11 have taken part, and when surveyed, results showed that students assumed 86 percent of their peers were using vapes at varying levels. However, in reality, less than 25 percent of students said they had ever used vapes or tried vaping.
'Generation Vape', a smaller, but more detailed survey of 721 teens aged 14 to 17, showed that less than one-third (32 percent) reported having ever used vapes.
While the initial reaction might be positive, when realising that far fewer teens are using vapes or eCigarettes than assumed, there's actually a concerning risk associated with teens overestimation of vape use.
Generation Vape
Jonathon Peatfield is the Chief Executive Officer, Life Ed NSW/ACT, Australia's largest non-government provider of drug and health education to children and young people. He explains how vaping quickly changed from a harm minimisation tool to the issue we are now seeing in schools:
A "vape" is an electronic cigarette, with a battery powering a coil that heats a chemical liquid, turning it into an aerosol that is breathed into the lungs.
"Inventors and tobacco companies had worked on plans to develop a "smokeless cigarette" for over 50 years, however, it wasn't until 2003 that a Chinese pharmacist, looking to develop a product to minimise the harm of tobacco smoking, designed a functioning electronic cigarette. Over the next few years, e-cigarettes were manufactured around the world. Despite the initial intention that e-cigarettes were for smokers who wished to give up smoking, they soon became marketed as a "safer" smoking alternative and were advertised and packaged to appeal to a wide audience- including young people. By the 2010's the number of high schoolers buying the products had started to rise, with numbers increasing during the last three years."
While it is illegal to sell vapes to anyone under 18 or even to sell vapes containing nicotine without a doctor's prescription, a black market has developed for these products, and teens report they find it "easy" to buy online, under the counter at tobacconists, "vape" stores and convenience stores. Moreover, vapes come in a wide range of flavours that appeal to young people, such as fruit, popular energy drink, bubblegum and slushy flavours.
"It's common for young people to overestimate the rates of alcohol and other drugs by their contemporaries and peers. Social media, movies, TV shows, can often give us the impression that the majority of young people are using drugs – including vapes," says Mr Peatfield. "In reality, many young people are making great choices about their health and safety."
The problem is that vaping feels like it is everywhere, all the time, something that is reflected in the vast overestimation by students of their peer's vaping behaviour.  Whether the reality matches the expectation, it appears that vaping has become normalised for the majority of teens; and whether they have tried it or not, they believe their friends and peers have done so.
Solution = Knowledge
Life Ed's Reality Now program is attempting to increase the accuracy of knowledge about vaping in schools, using a social norms-based approach and empowering young people to make informed decisions when it comes to their own health and safety.
"The social norms approach aims to prevent risky behaviours by correcting individuals' misperceptions about the attitudes and behaviours of their peers, closing the gap between perception and reality, and thereby reducing the likelihood that they will engage in such risky behaviour," add Mr Peatfield.
Improving teens' understanding of the dangers of vaping and addiction is also a part of the program. Many of the vapes available on the black market contain nicotine, even when labelled otherwise.
"The lack of understanding of the potential negative impacts of vaping means that young people may be participating in an activity they think is harmless,' says Mr Peatfield. "But for the first time in decades, we are seeing a rise in youth smoking rates. We suspect that this is because a new generation is getting hooked on nicotine through vaping. This is a worrying trend and one we hope to help reverse by supporting schools with preventative health education programs.'
"By understanding that only a small portion of their peers are engaging in risky behaviour, students can dismiss peer pressure and feel more confident in their choices to choose not to vape." Jonathon Peatfield