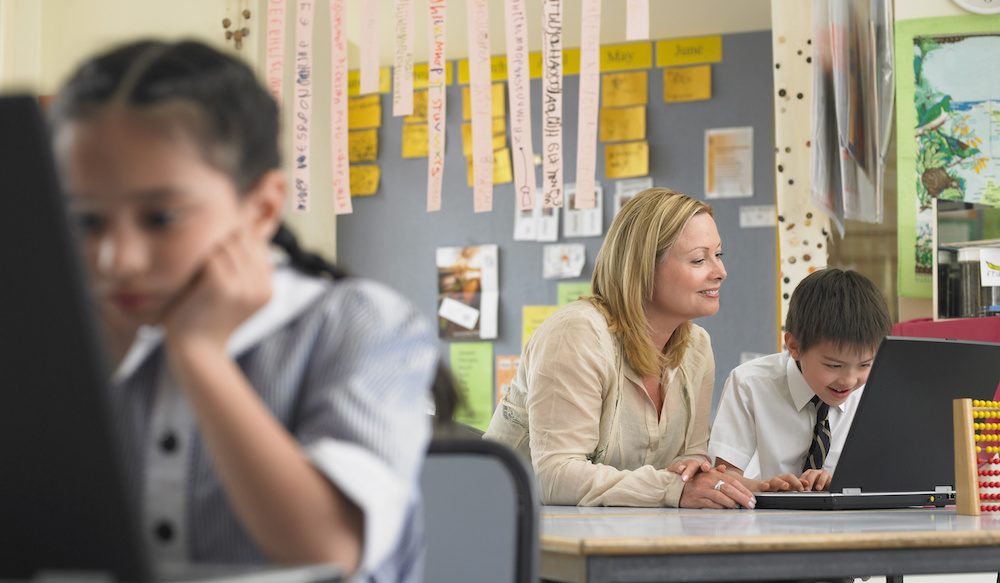 Most readers will be aware that 'Bring your own device' or BYOD models refer to arrangements where students bring their own electronic device to school for educational purposes.
The arrangement gained traction in recent years with proponents citing benefits related to the vast educational potential of the internet; student comfort and confidence with a familiar device, and a way to allow for family preference.  Think the Apple versus PC debate.
BYOD enthusiasts also emphasise the benefits passing that cost on to families, bypassing the need for funding and getting down to business. However, the validity of this argument assumes that families have the resources to provide these devices.
This gives rise to ethical issues regarding the divide between those with, and those without the funds to facilitate such a scheme. Not only creating inequity among students, it can be frustrating for teachers.  With half the class with, and half the class without devices, teachers must therefore create differentiated lesson plans to suit both circumstances. One thing does seem clear; BYOD is not going anywhere, so making it affordable for all seems the next course of action.
Why is a personal device better?
There are circumstances where educational use of personal devices has scope and reach that traditional teaching just can't match.
Flipped learning: The flipped classroom means the theory is done at home, and the practice is undertaken in the group setting. The method requires technology, as often teachers will record a lecture for students to work through at home, and then allow for their natural proclivities towards interaction and collaboration to occur in class time. Why challenge students with the distraction and temptation of their classmates when you want them to focus on you?
Collaboration: Another key feature of contemporary learning (and working) is that idea of real-time collaboration. The class Wiki, the student forum, and the collective blog all provide opportunity for students to practice collaboration, giving and receiving feedback and opportunities to participate online in a safe and controlled environment.
Digital citizenship: This controlled environment is vital for educating our young people in positive digital citizenship. Considering digital trends, a strong case exists for a high level of exposure – with supervision and opportunity for critique, review and deep ethical (not to mention legal) learning.
Project-based learning (PBL): As the future of teaching and learning moves in the direction of project-based and self-organised learning, student work will become more autonomous. The use of BYOD devices allows students to consolidate their efforts, thoughts, ideas, and achievements (their intellectual property) and carry it on their backs. BYOD arrangements allow students to prepare for what is predicted to be a project-based future economy.
[pro_ad_display_adzone id="6125″]
Uninterrupted exploration: Access to a personal device that can be used at home and at school also provides the means for a student to pursue a line of enquiry that the educator hadn't intended.
This all sounds wonderful, doesn't it? It's a yellow brick road paved with rich ideas and firing creativity! And it is, provided families can afford to purchase a device for each of their children. The performance of a $2000 laptop differs greatly from an $80 tablet, and that tablet for personal use far outstrips using the school computer labs when you can. It is this inequity that validates the social justice concerns voiced by many.
A government subsidy to level the playing field could improve this, but while we wait for Godot, schools are working on leasing agreement deals with providers to assist parents in meeting these costs. Teaming up with a supplier for bulk rates is also an option, and the level of need in your school will determine your involvement.
One thing does seem clear. If some children get to learn this way, then all must have access to this new world education. If we fail to democratise BYOD access, we risk deepening the chasm between those who are privileged and those who are not.