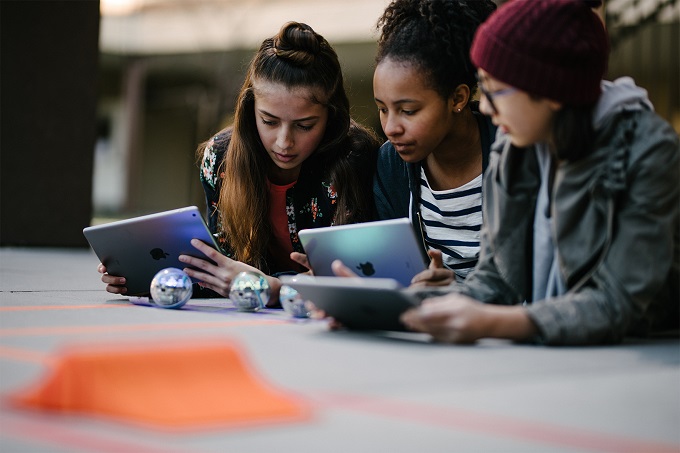 In a statement yesterday, Apple announced that people can register for thousands of free Hour of Code sessions, available at all Apple Store locations around the world from 1 through 14 December.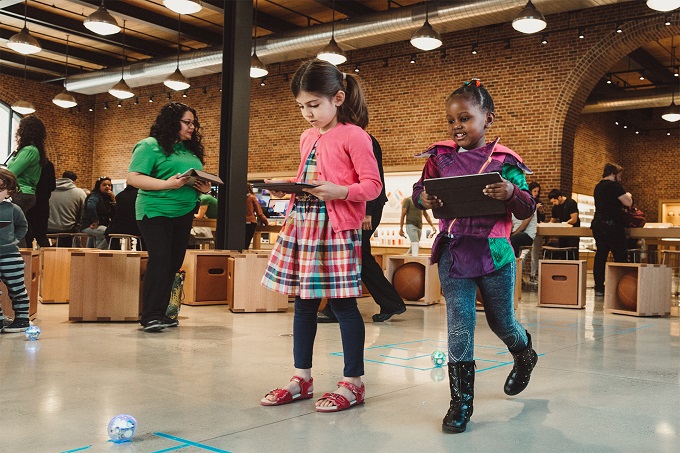 For the sixth year, these hosted Hour of Code sessions will provide opportunities for people at a variety of skill levels to learn coding. Kids Hour sessions will help aspiring coders aged six to 12 explore coding with robots, while those aged 12 and above can attend sessions using Swift Playgrounds and iPad to learn coding concepts.
It's all part of Computer Science Education Week, for which Apple created a new 
Hour of Code Facilitator Guide 
to help teachers host sessions in their classroom using various apps. 
To teach block-based coding outside of the classroom, a new
Swift Coding Club kit
gives teachers, students and club mentors the tools they need to start their own coding clubs. The new kit gives students aged 8 and up the ability to collaborate, prototype apps and explore how coding can make a difference in their communities using fun activities. 
Minecraft's 'hour of code' tutorial and other free school coding ideas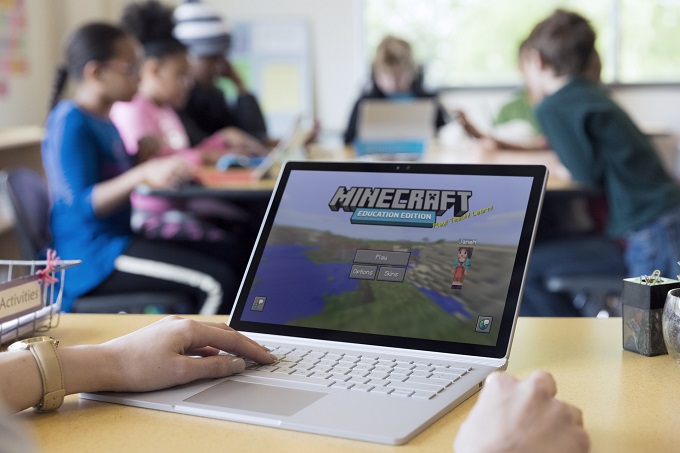 Minecraft's Hour of Code
The Voyage Aquatic takes learners on an aquatic adventure to find treasure and solve puzzle with code. Over 50 short puzzles, trainings and facilitator guides are available covering coding basics and CSTA standards for grades K-5. Partnering with Code.org for a fourth straight year, Minecraft Hour of Code has reached nearly 100 million sessions. You can find it here.
Other companies have also been promoting coding and STEM resources ahead of Computer Science Education Week. Code.org itself has a huge array of downloadable activities and tips for teachers to organise their lesson plans. 
Star Wars' Hour of Code
Code.org has a plethora of free coding tutorials available on its website for Computer Science Education Week, including
Star Wars: Building a Galaxy with Code.
This one also has an offline version
From Wonder Woman, Disney princesses and Barbie, to Harry Potter, historical figures and Pac-Man, there's something for every student to find engaging and it's all free this week so get coding. Let us know what your classrooms made of the different activities. 
Not enough laptops or bandwidth to go around?
Another option suggested by Code.org is taking advantage of offline activities, or downloaded video ahead of time to play at the front of the classroom rather than encourage every student to download video at once.