Sports & Recreation
News
Forest High students in a league of their own
An idea to take lunchtime football beyond the school oval has paid off for Year 12 students at The Forest High School.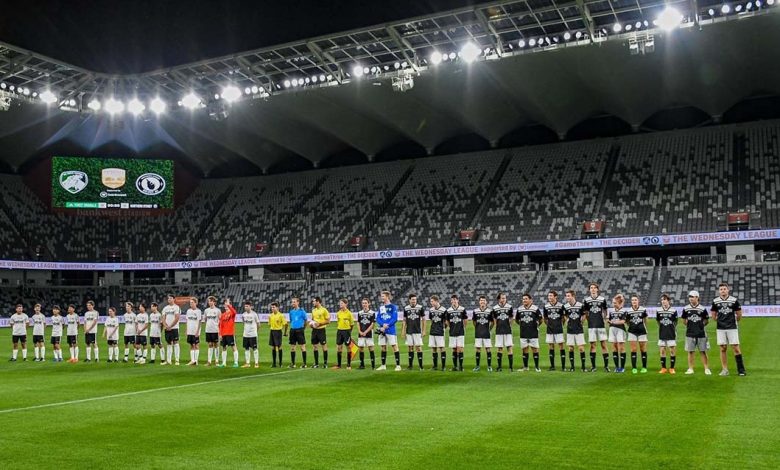 Securing a state-of-the-art stadium to play a game of lunchtime football is no easy feat, but that's exactly what Jude Dolan and his peers at The Forest High School did for the final decider in The Wednesday League.
The grassroots football tournament, made popular by broadcasting its matches online with expert commentary featuring Simon Hill, Derek Rae and Peter Drury, played its final match at Bankwest Stadium in Parramatta.
"Playing the final game at the stadium had been a true goal of mine since the league's inception, and it was thanks to the ultimate aid of Bankwest as major sponsors themselves that I was able to take The Wednesday League to this new height," Jude wrote in an article for Student Voices.
"I found success by channelling my ambition and giving each of my wildest imaginations a try. I had optimistic partnership ambitions. I contacted Peter Drury and Derek Rae for commentary and reached an agreement with Rebel Sport."
The students had big dreams when they came up with the idea of the league and learnt a lot of new skills as they prepared for game day at the western Sydney stadium.
"Weeks of preparation went into the big match day. After confirming the stadium as host in early September, we worked on the operational side of things, the media, and everything else I needed to learn and do ahead of such an arena event," Jude said.
"A few sleepless nights and many free periods got the day over the line in the end and I am proud to have organised such a day."
And Jude is now looking ahead to see how The Wednesday League can continue and expand in the future.
"I cannot wait to take The Wednesday League into its next chapter and beyond. The thought of growing my idea as far as it possibly can excites me day in, day out."