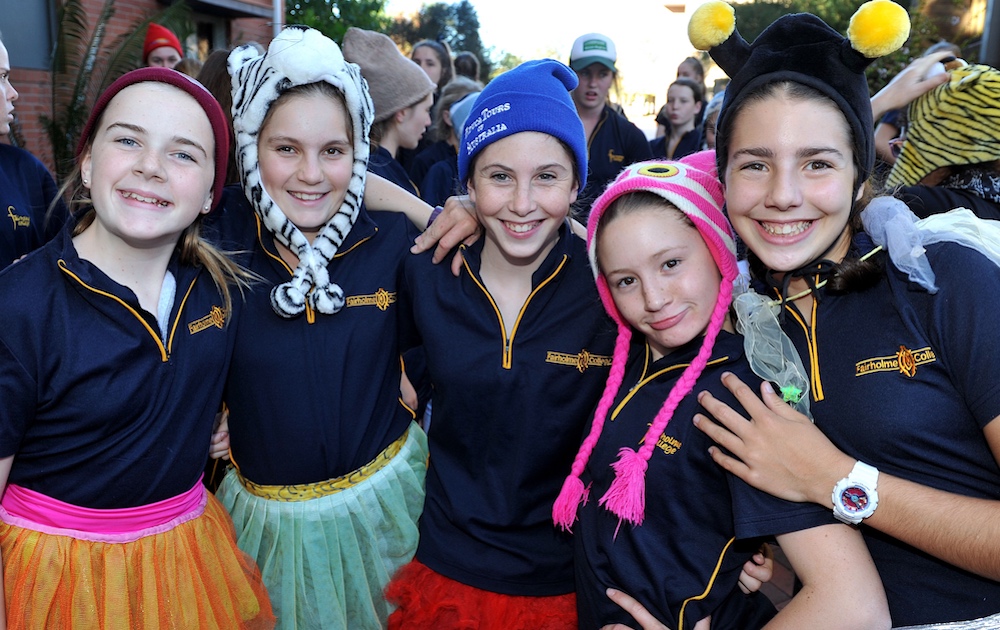 As a child, I had whimsical thoughts (modelled on Enid Blyton in the absence of Hogwarts) about boarding school. I could see myself sharing secrets over midnight snacks; tearing up the hockey field and then laughing with my friends all the way 'home' on the bus.
Modern boarding schools are no more like an Enid Blyton novel than Hogwarts, with its disappearing doors and moving stairwells, marauders maps and air-born school sports – but what muggle boarding schools do have in common with literary exemplars is a sense of belonging – a bond of shared experience to last a lifetime.
The changing face of boarding
It's not just country kids and expats who board these days. Schools offer weekly boarding, or even temporary boarding when parents travel for work to meet the new market. With rising flexibility expected of boarding schools, management solutions must keep up.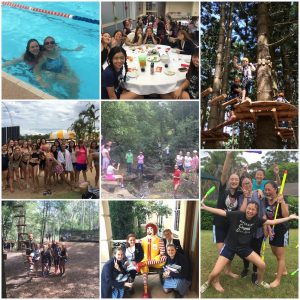 Do boarding schools require NASA-style security to keep track of shifting boarder populations? How can schools deliver the level of flexibility parents expect when requesting leave? What are the biggest issues facing boarding staff in the 21st century? School News caught up with Australian Boarding Schools Association's (ABSA) executive director, Richard Stokes to learn more.
We were lucky to catch Mr Stokes; who was diligently preparing for the 2017 Leaders' Conference in Sydney that very weekend. The year's theme is 'Positive Change' and focusses on ABSA's catch phrase of 'creating the future for boarding schools'.
The modernisation of education, through technology, innovative infrastructure and progressive pedagogy are the talk of education circles countrywide and boarding schools are no different.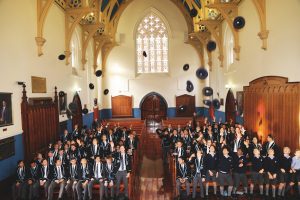 Mr Stokes has been working in boarding schools since the early 1980s and he said, "put simply, boarding schools have changed dramatically over the last 30 years, but they've changed more in the last five years than the previous 25".
So, what has changed? While dormitory facilities have modernised, Mr Stokes says most still provide graduated privacy and privilege as students age. "I've seen schools with single rooms for every student, but most often it's four to six beds to a room for the younger students; two to a room for the middle years and single for seniors."
What has changed is the added complexity of the internet, and this generation's ardent engagement with connectivity. Schools face it by day, and parents struggle with it by night.  Boarding house supervisors and leaders face the same slippery challenges, but en masse, and 24/7.
How do boarding schools deal with the issue of cyber safety? "It's vital that boarding school leaders and supervisors receive specific training in this," Mr Stokes urged.
He says this is why ABSA conducts industry training for boarding school leaders.
"Former headmaster at The Kings School, Dr Tim Hawkes, wrote a book called Duty of Care. There's a section on modern technology in there, and the theme is about education rather than avoidance," said Mr Stokes.
The ABSA training draws on Dr Hawkes' book and the key message is 'educate kids about operating safely and legally online rather than relying on prohibition'. After all, 1920-30s American history tells us how well that worked.
Mr Stokes says confiscation is ineffective in the long run: "Lots of schools take phones and lock them up but the kids find a way around." Apparently, most have spare (undeclared) devices.
"The biggest challenge we've got is to make sure we educate students about how to behave online, including the ethical and legal implications of online activity, such as 'sexting' and sending inappropriate images electronically." 'What goes online, stays online' is a reality for the current generation of teens, who must cope with their unfinished prefrontal cortices in a much more complex environment generations past.
"Boarding schools need to find a way to manage this, so that students are able to enjoy the things that were supposed to be good about boarding school." He says boarding schools must find ways to get students off their devices and involve them in their school community.
"Different schools do this differently. One head of boarding had the girls lock their devices away at 5pm one night without warning. Once the ban was over, she said, 'I'm not going to do this again, unless you do something wrong'."
He says another school took the devices from 5pm Friday to 5pm Sunday, also without warning: The boys had a tech-free weekend, and the only complaint they received (apart from the boys, from whom they had plenty) was from the kitchen staff, who were convinced there had been twice as many boys to feed because they ate so much after such an active weekend.
"Another school has 'unplugged Thursday': devices are put away and they play board games and Twister and hang out together."
We've discussed the dangers of technology, how about the benefits? Mr Stokes says tech has made life enormously easier for boarding schools to track students. The systems facilitate last minute visits or outings; keep track of who is onsite, as well as integrating academic, wellbeing and attendance data for parents to access online.
"The Reach Boarding School System can track leave for kids, and allow parents to submit a leave request from their phones," Mr Stokes explained.  "You can even send your itinerary to the system and it will extract the dates and submit the leave request for you."
"The software will track where all the kids are, and there's a function where pressing one button notifies all the right people in an emergency situation." Mr Stokes said this sort of system is necessary in the frenetic context of modern life, and it means necessary parental spontaneity (and increasingly busy student schedules) can be accommodated.
It seems much has changed at boarding school, while much has remained the same. Tradition continues as surely as the moss gathers on sandstone walls, but the future is upon us. By embracing technology both in administration; to manage risk, gain efficiency and improve communications, and by upskilling in safe cyber-management, boarding schools are uniting tradition and the future with old school finesse.
Manage risk in boarding school management with REACH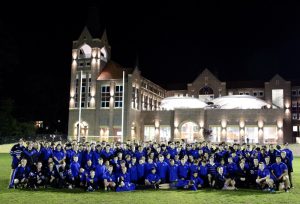 There's a lot to do in boarding schools, and Garry Jowett, Director of REACH Boarding says their software system brings all required boarding activities into a single, user-friendly system. "Ten core modules in REACH manage all boarding activities, helping boarding schools to manage risk, gain efficiency, and improve communications."
"As 24/7 care providers, the duty of care requirements for boarding schools are significantly elevated," he said. "The storage of records and the implementation of school policies are critical for a school's risk management and student care procedures. REACH saves many hours of work, with efficient, fully traceable, and reportable transactions."
"Launched in 2013, REACH has worked closely with the Australian Boarding Schools Association to create a system that is used by more than 60% of Australian boarding schools." Mr Jowett said. "We now service more than 250 schools across five continents, setting the global benchmark for best practice in boarding school management."