News
Citipointe Christian College withdraws "distressing" enrolment contract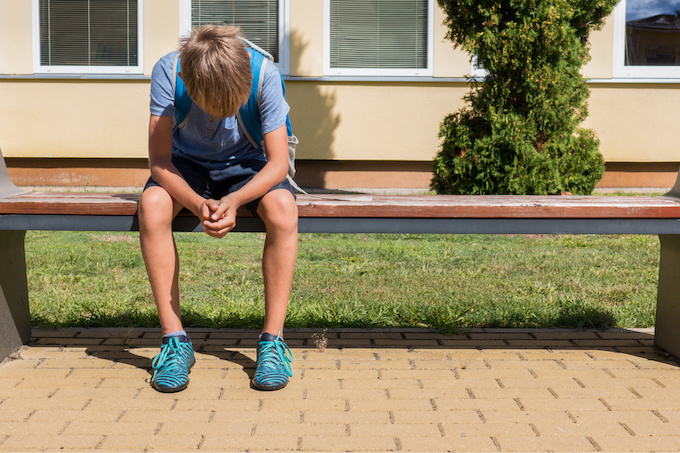 The Independent Education Union, representing over 17,000 teachers and staff in Queensland non-government schools welcomed confirmation that Citipointe Christian College will withdraw its enrolment contracts which "sought to avoid their responsibilities under anti-discrimination law".
The union's Queensland and Northern Territory Branch Secretary, Terry Burke said the College was no different from any other education provider in the state, and as such, needed to meet its responsibilities under the Queensland Anti-Discrimination Act.
"Withdrawing the 'contracts' is fundamental to ensuring no student at the College is discriminated against on the basis of gender identity or sexuality," Mr Burke said.
If this brings an end to the matter of the 'contracts' and they won't be revisited, that is good.
"However, if there is any attempt to revisit the matter, not only will it be an issue of discrimination but one that questions their responsibility, as a registered school, to ensure the wellbeing and welfare of students remain fundamental to any school-based policies and practices," Mr Burke said.
The private school received more than $10m in Australian government recurring funding alone in 2019, according to the latest publicly available MySchool data.
Queensland Education Minister Grace Grace was visibly upset during a press conference last week, where she addressed the "very distressing" news that the East Brisbane school had asked families to sign a 16-page "contract of enrolment" declaring that homosexuality is immoral and that gender identity must be tied to biological sex.
"No student should be denied a world-class education because they're a member of the LGBTQI+ community, particularly my child." – Education Minister Grace Grace in a press conference today
As a parent of a non-binary child" the Minister said, pausing questions briefly: "It's actually quite distressing to hear that someone like that would be treated the way that school has said."
The contract, which lists homosexuality alongside bestiality, incest, and paedophilia, as "sinful", devastated the school community when it was sent out the previous Friday.
TikToker Christian Hull shared (with parental permission) footage of one young person's reaction to the contract, blurred to protect their identity:
A petition to revoke the contract has already amassed more than 130,000 signatures, just three days since it was created. '
This is part of a 16 page contract parents are made to sign on behalf of their child to attend Citipointe Christian College in Brisbane

I have condensed the disgusting content in this contract down to this image.

Sigh the petition. Call this out https://t.co/VYGZcZpNGQ pic.twitter.com/w6JfIYVwue

— Christian Hull (@christianhull) January 30, 2022
Education Minister Grace Grace said: "Look, in this day and age, to see this happening, is really quite unbelievable… I don't know what the motivation was, to send something like that out on a Friday, just before their students were due to start online learning on the Monday.
"I'm suspicious about that, I'm not sure what the motivation was in relation to that. But obviously, there are laws in the state, they've already been warned, we're referring it to our non-state school accreditation board and they will be looking at this. 
The Minister confirmed she has spoken with board Chair Lynne Foley, noting that she is "well aware of the issue". 
The Queensland Human Rights Commission has also warned the school that anti-discrimination laws are binding cannot be overruled by an enrolment contract, according to Grace.  
English Teacher quits in protest
Now former-English Teacher at Citipointe Christian College, Mrs Helen Clapham Burns told The Project on Monday that she decided to quit and enrol her son in a different school upon receiving the shock contract. 
"I am having to blow my son's world apart because he's not going to get to do Year 11 and 12 with his mates. I have to find him a new school and that's what I was doing this morning. Saturday and Sunday, the realisation hit me that not only could I not sign that as a parent," she said.
Pastor/Principal makes public statement following outcry
School Principal and Pastor, Brian Mulheran has doubled down on the school's decision to send out the contract. He said: "We have always held these Christian beliefs and we have tried to be fair and transparent to everyone in our community by making them clear in the enrolment contract.
He also said in an official statement released Jan 30, that "Citipointe does not judge students on their sexuality or gender identity and we would not make a decision about their enrolment in the College simply on that basis."
The school's full statement is available to view here.