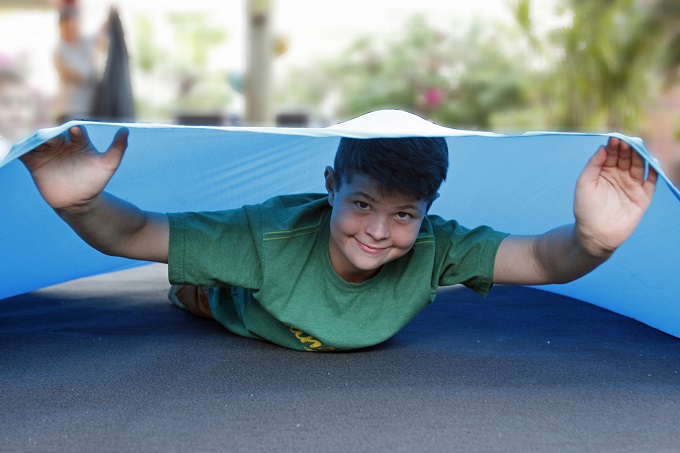 The scope and accuracy of data on the number of Australian students who have some form of learning differences has improved with the Nationally Consistent Collection of Data for school students with a disability.
The NCCD Portal is a comprehensive online resource to guide school communities through the data collection process and provides consistent information on students in Australian schools receiving adjustments for disability. It prompts an understanding of ways to support the most children in the best way and includes free e-learning courses, case studies, podcasts, videos, webinars, templates and wider support materials.
Under the Disability Standards for Education 2005, "students with disability have a right to access general school services on the same basis as other students". Meaning that appropriate adjustments must be made to enable students with disability to access general services. This support may include equipment such as adaptive technology and assistive devices and a range of appropriately trained support staff.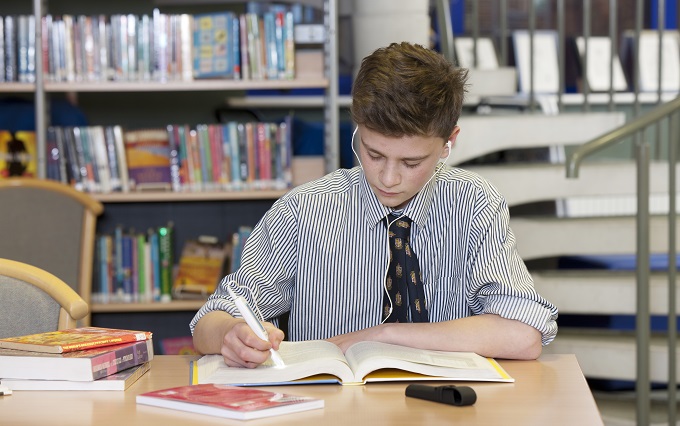 Consequently, classroom teaching aids are moving into the mainstream to match the rising number of children that meet the criteria for support as school environments become more flexible. Whether providing small pieces of equipment like pencil grips and timers, app-based accessibility tools, speech recognition software or sensory rooms for students to take breaks in. The modern-day learning environment leans towards inclusive learning; teaching aids that normalise divergent learning are of particular interest.
Many learning needs can be supported by assistive technology devices and simple classroom solutions. Scanning pens and smartpens can help students with note-taking, memory and information processing. Devices like these, along with some app solutions have cameras and audio recording capabilities, so that students can learn at their own pace, using voice-to-text and/or text-to-voice functions to revisit and reformulate information, create vocabulary lists and facilitate their own learning process. Sensory tools and rooms can help students with a wide variety of challenges, from ASD and sensory processing disorders to anxiety and stress, better engage with their learning.
Schools like Robert W. Coleman Elementary School in Balitmore, US, have even demonstrated success replacing traditional detention with meditation in a specially designed room, where children can practice breathing exercises and refocus before re-entering the classroom.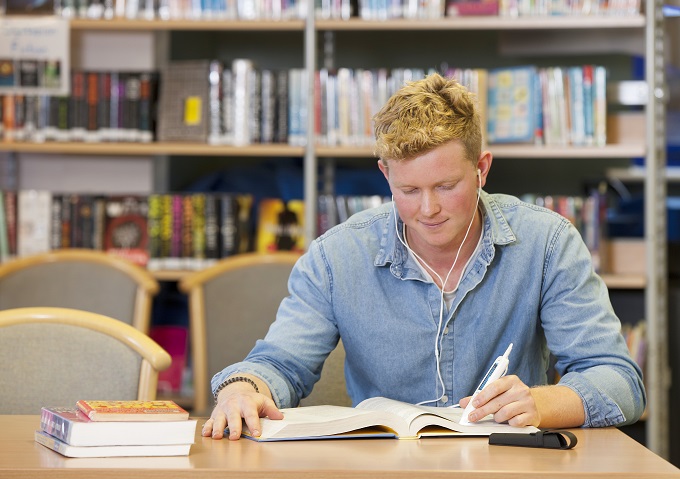 Industry insights not to miss…
Scanning Pens Australia representative, David Campbell told School News about the looming benefits of sensory tools for students with different learning needs.  
For students with dyslexia, the best kind of technique and strategy is simple re-purposing everyday tools to fit their needs. For example, using a paper folder as a reading slope/stand or an elastic band around a pencil to create a good grip (for those whose motor skills are challenged). Ensure their needs are met by carefully paying attention to what that student requires, then adjust your teaching strategies accordingly, even something small as placing students in a good place in the classroom to receive positive peer support.
Speaking to classroom trends, flipped learning has revolutionised the teaching strategy with assistive technology and videography. An example of this is recording a lesson or teaching point for students to take home and revise from. Techniques like 'brain gym' have become less popular, where teachers would get students to share answers aloud and perform breathing exercises and other co-ordination activities.
For hearing impaired students, types of scanning pens with voice recognition capabilities are a great tool and can work with a number of hearing aids/hooks as well as headphones.
One of the key dos for implementing assistive technology is doing it right. Using the tools that you have to the best of their potential and listening to how your students individually respond to them.
A big don't is ignoring this assistive technology aspect or handing it over to someone who isn't passionate about it. Technology is becoming a part of every lesson in a school environment and putting the support some students need on the back-burner is a critical mistake.
A cupboard of shame is a standard in most schools, where a myriad of useful assistive tools may go unnoticed by staff over the years. Make sure to look at every tool you have at your disposal and you might be surprised at what you already have available.
We discussed sensory techniques that teachers can bring into their classrooms to empower learners with Helena Smith and Dimitra Baveas, from MyBurrow.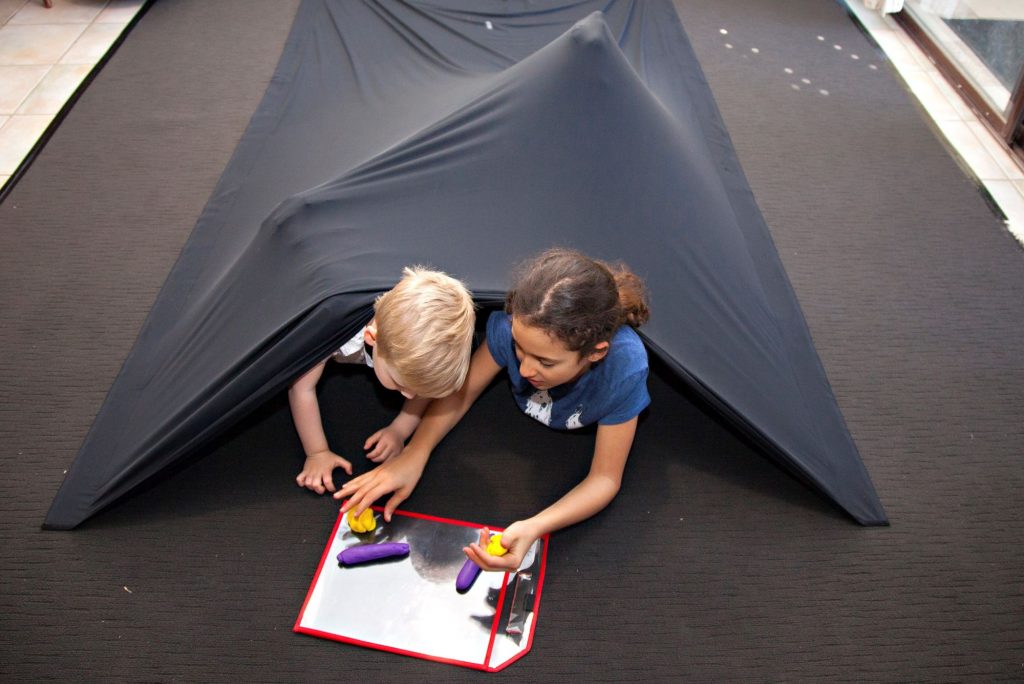 Today's teachers endeavour to optimise children's learning; however, there are many students for whom learning is a struggle because of a wide range of issues. These include delayed motor skills, poor concentration and focus, lack of motivation, behaviour challenges, unmet sensory needs and anxiety. 
In their search for ways to help their students most teachers have tried or become aware of interventions, including body socks, weighted vests and blankets, sensory blockers like ear muffs, etc., along with computer-based instructional activities, tactile and body stimulation toys.  The success of these different approaches is as variable as the children themselves. It is not always clear whether some of these techniques meet non-restrictive practice guidelines and Australian safety standards.
Research summarised in Teaching with the Brain in Mind by Eric Jensen informs us that touch and movement can  contribute to the reduction of anxiety, promote feelings of calmness and focus the brain ready for learning. The incorporation of movement and actions in the learning process has been shown to enhance the retention of  the presented information, particularly during the early developmental years.
Several popular techniques aimed at addressing concentration and anxiety issues, have arisen out of the research on the impact of 'deep pressure'. The efficacy of deep pressure as a possible positive behaviour change agent is based on reports that the application of deep pressure on the body produces biochemical changes in the brain. These changes are in the areas of the brain associated with reduction in anxiety and improved concentration.
Products exist today that can help children optimise their learning in all sorts of environments. Deep pressure relaxation works for students of all ages and abilities, and has a myriad of beneficial outcomes.