News
Opinion
Teacher's Desk
Op-Ed: How to support LGBTQIA+ students through school
Head of headspace Schools, Kristen Douglas writes directly to School News readers...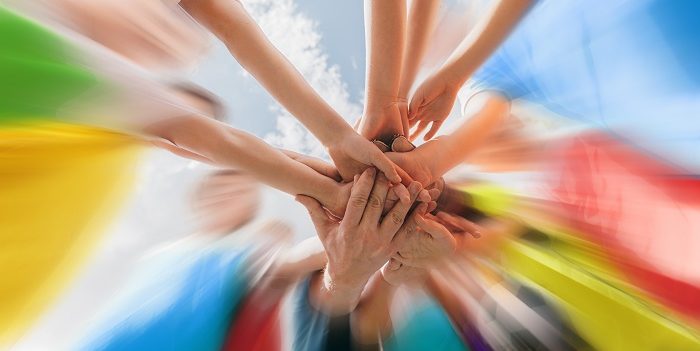 Australian schools play a vital role when it comes to safeguarding the health and wellbeing of their students, and building resilient young people ready for the world.
So often the schools I visit are welcoming places where young people are empowered to express themselves authentically and learn more about the identities of people different to themselves.
Still, the school years can be a difficult time for many young people, who are undergoing a phase of rapid and dramatic development.
That's especially the case for many LGBTQIA+ young people, who too often confront prejudice and discrimination on their journey into adulthood.
These experiences can and do have a detrimental impact on their mental health and wellbeing.
The 2020 headspace National Youth Mental Health Survey found the rate of high and very high psychological distress among LGBTQIA+ young people was more than double that in heterosexual and cisgender young people.
Queer young people also reported significantly higher levels of loneliness, with almost two-thirds saying they often felt left out or isolated from others.
Furthermore, LGBTQIA+ young people were also much less likely to talk to others during hard times, with most choosing to handle problems on their own rather than speak to someone.
In the 15 years since our establishment, headspace supported many thousands of LGBTQIA+ young people with their mental health and wellbeing.
headspace also closely partners work with all Australian school communities to respond to the mental health needs of children and young people.
This Pride season, headspace invites schools around Australia to examine what strategies they have in place to ensure that LGBTQIA+ young people in our community are welcomed, supported and celebrated.
Of course, it starts with making a commitment to being a safe and inclusive school for all staff and students, and backing up that commitment with the sorts of policies and procedures that ensure the needs of the LGBTQIA+ community members are met.
It starts with challenging homophobic, biphobic, transphobic or other discriminatory behaviour when you see it, whether it is in the classroom, the yard or the staffroom. After all, the standard we walk past is not only the standard we accept, but the standard we signal to young people is acceptable too. 
Another simple thing that schools can do is to make LGBTQIA+ identities more visible on their campuses.
It could be something as simple as hanging up posters or signage with inclusive messages or images. Some of these materials might point to where LGBTQIA+ young people can find support should they need to reach out and talk. Not only does this signal to same-sex attracted or gender diverse students that they're welcome, but is a powerful way to promote an acceptance and appreciation of diversity in the broader school community.
There are also many opportunities on the calendar to celebrate and educate on LGBTQIA+ stories.
If your school doesn't currently mark IDAHOBIT Day – or International Day Against Homophobia, Biphobia, Intersexism and Transphobia, on May 17 every year – think about what you and your community could do to mark the occasion.
Wear It Purple Day is another chance for your school community to show their support for young people who identify as LGBTQIA+.
These events are natural conversation starters, and you can prepare to have factual, informed discussion with members of your class or community on these days.
That might require professional development to make sure you feel comfortable to talk about gender and sexuality in a way that is safe and positive. Ask your leaders what opportunities they can facilitate to upskill you and your colleagues on these important topics.
For some, putting in place these supports might feel challenging or overwhelming. But it should also be uplifting. Every bit of support from their community can make a difference to a LGBTQIA+ young person's mental health, now and into the future.
That's a reason for all schools to feel proud.
headspace understands young people and educators may be upset or concerned about the recent debate about discrimination in religious schools. Young people, family or friends who need support can talk confidentially with a clinician online or via phone (1800 650 890), visit a headspace centre, or join our qheadspace LGBTQIA+ group chats.