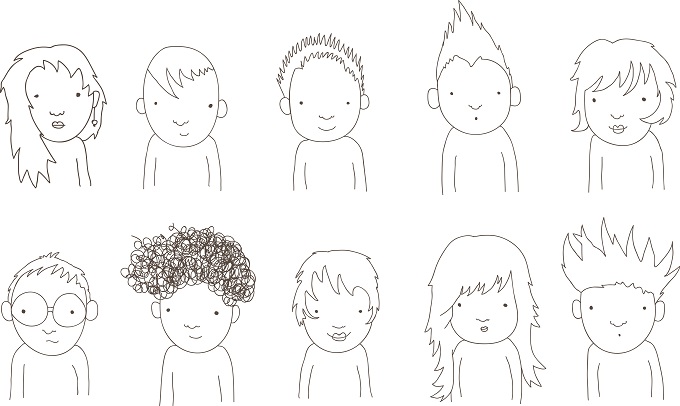 School haircuts have hit the mainstream news once again, following the controversial sacking of deputy principal Rohan Brown at Trinity Grammar, Melbourne.
The school's council asked Brown to leave after he was filmed cutting a student's hair before a school photo. However, the private Melbourne school has faced substantial backlash, particularly from its students. One pupil, Anthony Apos, told Nine News: 
"He was only upholding the school values and he's cut other people's hair in the past."
Australian private schools have traditionally had strict uniform policies that include rules about hair for boys and girls. Teachers are often tasked with enforcing these rules in the face of disagreeable students and parents. At many schools, it's not unusual for students to be sent home for haircuts and the hair rules in question can be quite subjective. 
This School Council clearly found 'cutting a student's hair' to be an over-step but the student protests indicate that many in the school's community disagree. Is cutting a student's hair more ethical than sending a student home? It's also important to note reports that the boy whose hair was cut in the video has not yet returned to the school because of "bullying".   
How do you enforce rules about a hairstyle? 
The conversation about school hair is one that queries equality in schools; different cultural norms dictate what 'neat' hair looks like. Not all hair types/textures are going to suit the same styles, and gender norms are in-flux. So, while Australia argues about whether teachers should be sacked for cutting a student's hair, perhaps the question we should be asking is whether they have to enforce 'hair rules' at all…
Is it okay that girls are allowed to have long or short hair but boys' hair must sit above the ear in most of these private school hair regulations? It must be difficult for teachers navigate these questions from students about rules they did not create. 
Teachers don't make the rules…
… but are expected to enforce them. School News wants to know how you feel about that? Is this an issue that your school has already dealt with? As teachers, how do you feel about enforcing traditional school rules?
Let us know in the comments. 
It's an interesting turn of events to see a group of students defending a teacher for upholding school rules. Perhaps there is room here for School Councils to review some of the old school regulations that have been in place for decades.