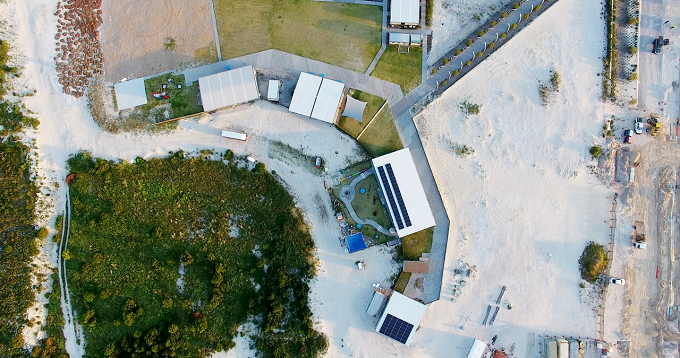 Atlantis Beach Baptist College is a creative and innovative coeducational private Baptist College which commenced its first day with students on February 1, 2017.
Newly constructed and situated an hour north of Perth, the college is rapidly expanding to meet the needs of the growing community in Two Rocks, Yanchep and surrounds.
Faced with unfeasible grid connection costs, ABBC had been operating solely on diesel generators since the start of 2017. Upstream was engaged to provide a nil capital solution for ABBC, one that would cease their reliance on diesel generators forever.
Principal Brendon Donaldson said that "designing a system is key so having good experienced people is critical". He noted that they were able to carry out the installation over the school holidays so the process felt "seamless".
Upstream's design includes:
20kWp rooftop PV solar to generate the required power
30kWh battery storage to store and deliver the power 24 hours a day, seven days a week
self-sufficient carpark lighting to separate the lighting loads from the campus
solar heat pumps to replace diesel based hot water systems.
Upstream provided all capital funds for the project to allow ABBC to best manage their internal costs. ABBC purchases the solar power from Upstream each month just like a normal electricity retailer. The system will grow in-line with the campus; as more students enrol and more buildings are constructed, so too will the solar generation and storage capacity expand to meet their requirements.
Brendon added that he has been able to integrate solar into student projects: "We have a very environmentally strong curriculum and with the solar, our students can monitor our system with apps, plan targets, etc., they can watch it in real-time as we have set up our facility for students to see the batteries and system working."
Upgrades are implemented for ABBC at nil capital cost. Upstream's solution for ABBC is cash flow neutral – meaning they were able to switch to 100 percent sustainability with no change in their energy costs. Atlantis Beach Baptist College is the first school in Australia to become 100 percent carbon free, self-sufficient and disconnected from the grid.